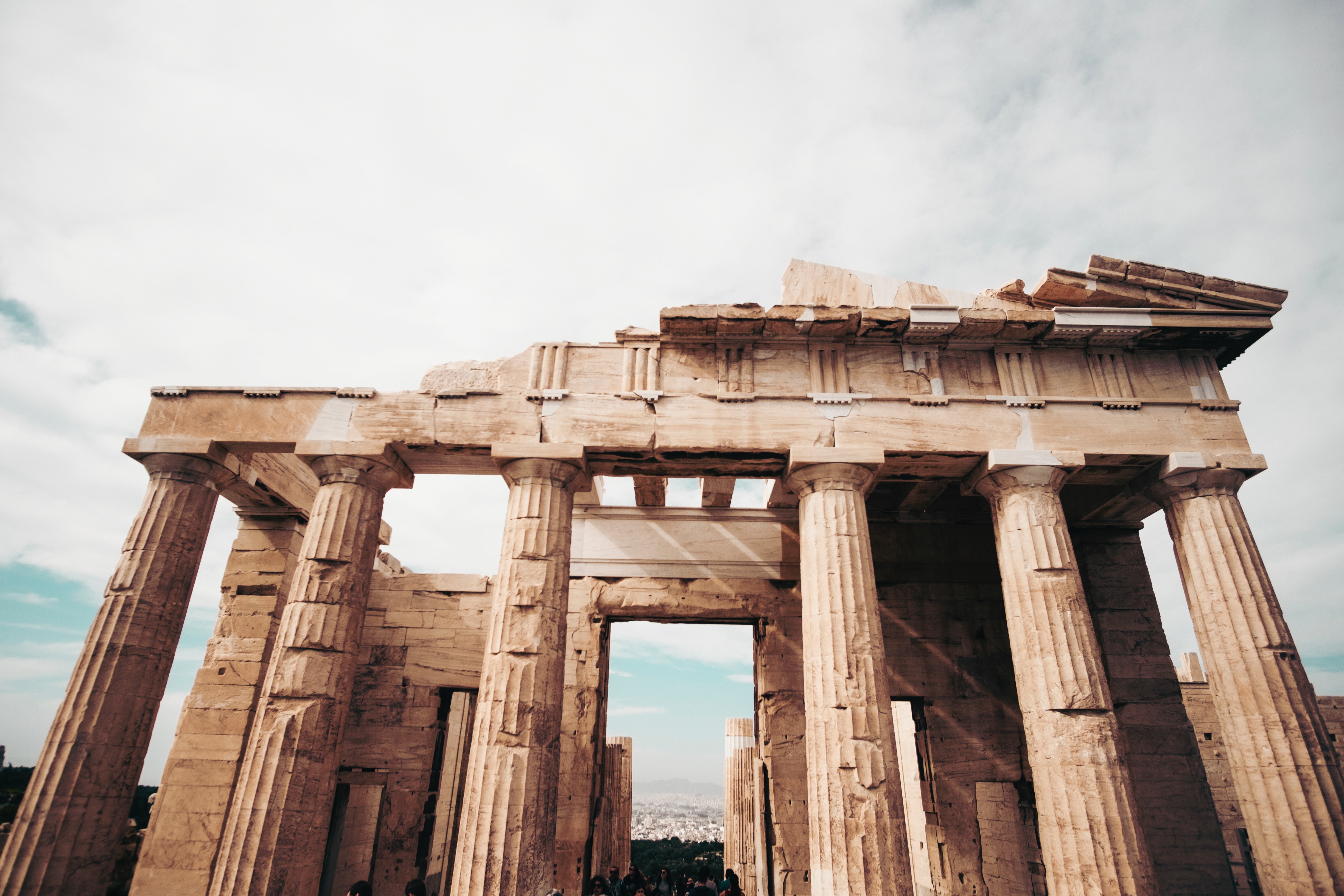 There's something special about historically inspired mysteries. Much of their charm lies in their settings—being in the past allows for a specific kind of plot development integral to the time period. Readers can follow their favorite sleuths as they solve different mysteries, and characters are often drawn from real people. Gary Corby's Athenian Mystery series is one of those special compilations, and to celebrate the release of Death on Delos this month in paperback this month, here are some of our *other* favorite books that are part of a historical mystery series.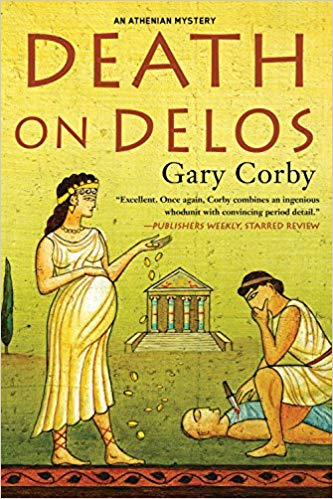 1. Death on Delos by Gary Corby
In the seventh book in the Athenian Mystery series, Nico and Diotima solve a murder case while preparing to have a baby. The death occurs on the sacred isle of Delos, where it is illegal to die or be born on the land. While the first blasphemy has already taken place, Nico and Diotima must solve the case before the second is committed. The series is set in the 5th century BC, and focuses on Nicolaos as he is hired to work on different cases ranging from uncovering political assassins to exorcising a ghost, while winning the heart of Diotima in the process.
***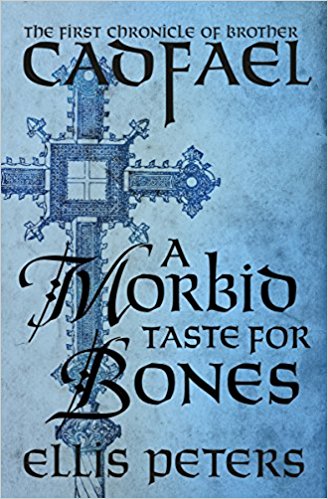 2. A Morbid Taste for Bones by Ellis Peters
In 1137, the head of Shrewsbury Abbey decides to acquire the sacred remains of Saint Winifred for his order. Brother Cadfael is sent to translate on the expedition to retrieve the remains, but the village in which they are located is divided by opinion on whether or not to give the relics up. When the biggest opponent of the relic removal is found dead, Brother Cadfael plans to find the killer. The Chronicles of Brother Cadfael continues throughout medieval history as the title character solves more grisly murders.
***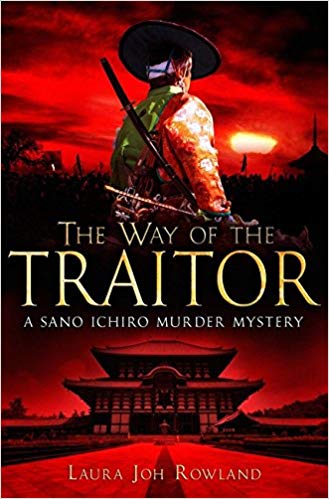 3. The Way of the Traitor by Laura Joh Rowland
Sano Ichiro has to unmask a killer and prove his own innocence in the third book of the Sano Ichiro series. When a Dutch trader's body washes ashore, Sano's investigation could push Japan towards war in its early days of trading with Western society. The series opens in seventeenth century Japan with Sano Ichiro becoming the newest police commander and follows him as he takes on new cases in Japan's feudal society.
***
4. Aristotle Detective by Margaret Doody
In 332 BC Athens, a prominent citizen is murdered. Philemon, a man who was previously exiled for manslaughter, is accused of committing the homicide. In Philemon's absence, his cousin Stephanos is compelled to take on the defense in order to clear his family's name of murder. To do this, he requests help from his former teacher, Aristotle, who takes on a Sherlock Holmes-ian character to work on the case. The rest of the series continues as Aristotle and Stephanos solve more complicated murders in Holmes and Watson style.
***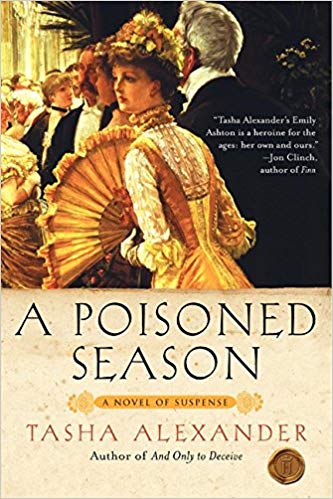 5. A Poisoned Season by Tasha Alexander
The second book in the Lady Emily series allows readers to follow along with Lady Emily as she struggles to unmask her twisted stalker. At the same time, this stalker has been stealing luxury items that once belonged to Marie Antoinette. When someone who owned one of these stolen goods is found dead, Lady Emily works to solve the entangled mysteries and find their connections. Throughout the series, Lady Emily digs up clues and searches for love in Victorian England.
***
6. Pardonable Lies by Jacqueline Winspear
Jacqueline Winspear's Maisie Dobb's series is notable for its iconic sleuth, Maisie Dobbs, who sets up her own private investigation practice in London after serving as a nurse during WWI. In this third installment, Maisie returns to the site of her most painful war memories after accepting a case from a mother who believes her aviator son is just missing, rather than dead as previously established. Maisie sets out to find the truth.
***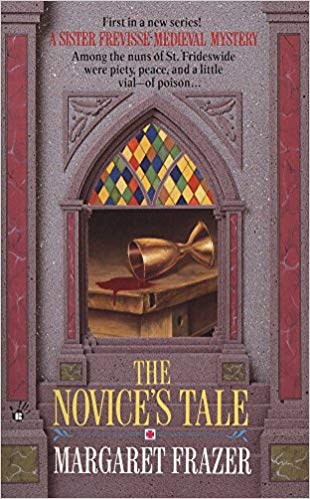 7. The Novice's Tale by Margaret Frazer
This novel introduces readers to Sister Frevisse, heroine and sleuth of the Sister Frevisse series. As the hosteler of the priory, she is afraid of murder, but when a novice's aunt shows up unwelcome to collect her and is then found dead, Sister Frevisse is the only one to detect a web intended to lay blame on the dead woman's novice niece. The series continues its focus on this unique protagonist as she continues to solve more crimes in early 15th century England.
***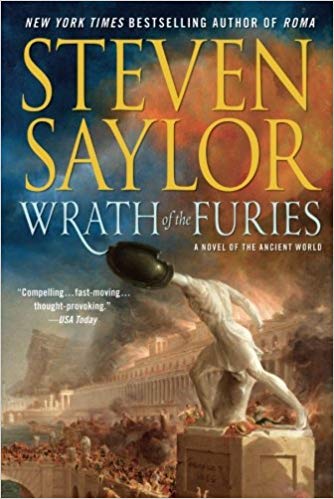 8. Wrath of the Furies by Steven Saylor
In this third book of the Ancient World series, Gordianus must unravel a mysterious message from his former tutor, Antipater, while evading the war-ridden world of 88 B.C. The message suggests that Antipater believes his life is in danger and that Gordianus must do everything in his power to save him. The Ancient World series follows Gordianus on his ancient adventures while he schemes and solves complicated mysteries and puzzles.
***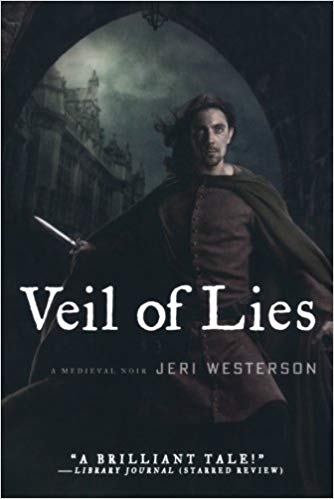 9. Veil of Lies by Jeri Westerson
Veil of Lies begins the Crispin Guest Medieval Noir series with the main character, Crispin Guest, being stripped of his rank and honor for plotting against Richard II in 1383. After being expelled from his trade, he takes to private investigating in order to scrounge up money and survive. When he discovers some vital information for his first client, Guest tries to inform him, but discovers the man has been found dead. The series develops around Crispin Guest as he takes on more cases, further develops his wit and skill, and becomes known as "The Tracker."
***
10. The Deeds of the Disturber by Elizabeth Peters
In this fifth installment of the Amelia Peabody series, Amelia decides to investigate the mysterious death of a British museum nighttime guard, whose death is associated with a Nineteenth-Dynasty mummy's curse. However, she needs to watch her back! The perpetrator chooses Amelia as the next target when she gets too close to solving the case. Amelia Peabody is the heroine of the Amelia Peabody series—a respected Egyptologist and amateur sleuth who has foiled many a scheme from Victoria's England to the Middle East in the late 19th century.
***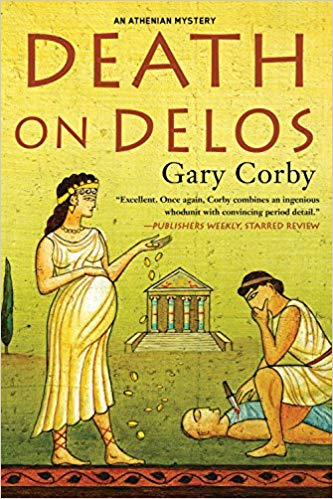 "Gary Corby has the knack of combining history, humor, and untimely death in a way that's so entertaining readers may never realize that they're learning something." –Kittling Books​
Don't forget that Death on Delos is now available in paperback. Pick up your copy from Soho Crime today.