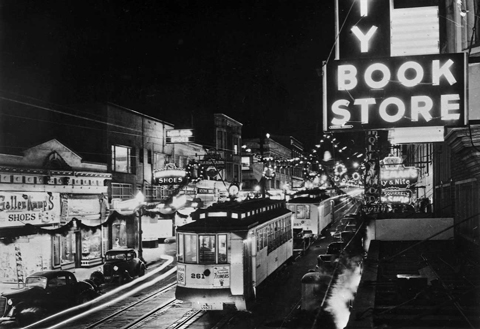 If you're reading this blog post, I am guessing you are a book-lover of some sort. As a vital part of our vibrant and multitextured bookish community, please take this as your friendly reminder that the holidays are a great time to use money you'll end up spending on presents to help support literature: bookstores, authors, and the (cough) lovely publishing people who spend their days trying to support authors and bookstores in their own way. You're gonna spend that money anyway! Spend it on books.
All your holiday present needs can be met in a bookstore! No, really. ALL of them. Try me.
"But Uncle Jimmy doesn't read."
Does Uncle Jimmy like to fire up the grill on game day? Get him a cookbook. There are so, so many great cookbooks–go browse your local bookstore!
My current favorite cookbook is the Game of Thrones tie-in, which helps you make several different feasts from Westeros. Check it out–A Feast of Ice and Fire, by Chelsea Monroe-Cassel and Sariann Lehrer. Nerd paradise. But of course Uncle Jack might appreciate something more mainstream. I don't know Uncle Jack. You be the judge.
"No, it's that he commutes two hours each way to work and doesn't have time to read."
Audiobooks. Are. So. Great. I've been totally converted–I listen to them when I'm grocery shopping or running on the treadmill. It helps me get in more reading time. And the good news is, there's a boom of audiobook production now, so almost anything you can think of is available as an audiobook.
"But Cousin Jack is too busy with his toddlers to get any reading in!"
Buy Cousin Jack some kids' books. They can all enjoy together. I personally think this BabyLit series is a lot of fun (board book versions of classics like Jane Eyre and Dracula!).
"But Aunt Kimmy is too fussy! She hates whatever I pick out for her."
Bam. Gift certificate. Go pick your own darn books, Aunt Kimmy. Happy browsing.
Consider buying your holiday cards at your local bookstore. If they are anything like my local bookstore (The Bookmark Shoppe in Brooklyn) they have an excellent selection. The money you spend at your local bookstore–even if it's not exactly buying books–helps that store afford to stay open and develop their browsing selection.
They don't even have to be Soho books. I am open-minded. But if you want any Soho book gift suggestions, we are VERY happy to make them. Leave a comment here (e.g. "I need a suggestion for an aunt/uncle whose favorite author is Tolkien/Stephen King/Adriana Trigiani") and someone from Soho will get back to you.
Some bookish folks take the challenge up a level and only buy books published by independent presses. They get the independent spirit award. Soho author Matt Bell has made an entire gift list of suggestions out of independent press offerings (no more than one book per press) in case you would like some ideas.
I know in many cases I am preaching to the converted–you, dear friend, are much appreciated. Feel invited to help us spread the word.
Happy reading to all, and to all a good night.
*Sorry, all, I'm going to be PC-normative and use the word "holiday" even though we all know it effectively means "Christmas" since Hanukkah is already over. Let's just assume that most people enjoy receiving presents regardless of their religious traditions or non-traditions.