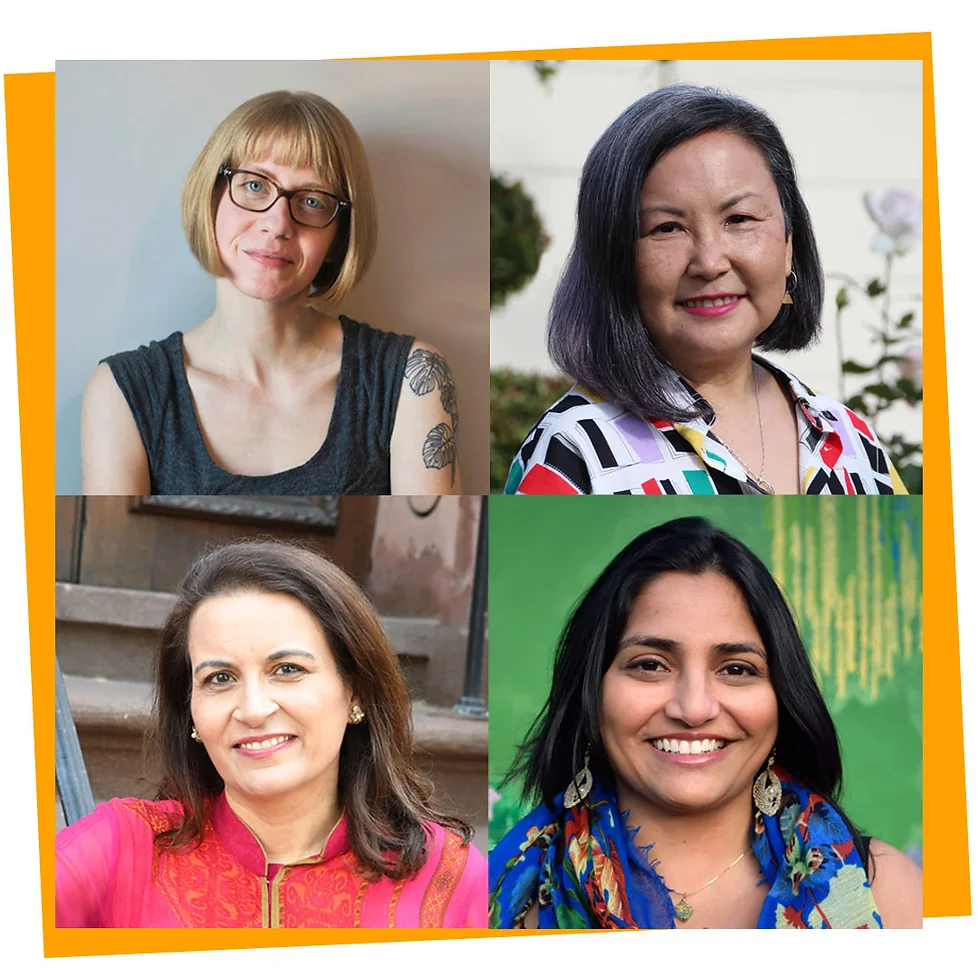 THIS MONTH we're kicking off two tours with Sujata Massey's The Mistress of Bhatia House and Rachel Cantor's Half-Life of a Stolen Sister, both out this July 11. (Can't wait? Score a copy of the latest Perveen Mistry novel at Sujata's event at The Ivy Bookshop one day before it goes on sale.) Eli Cranor will make select stops at public libraries (and an annual literacy conference) around Arkansas, and more from Tash McAdam, Katharine Beutner, and Naomi Hirahara.
Soho Crime Presents: The Lineup is also having its inaugural event at the end of this July with a virtual panel on Historical Mysteries, featuring Katharine Beutner, Naomi Hirahara, Sujata Massey, and Nilima Rao, moderated by Cara Black. RSVP for that free event now.
Read this month's Events Newsletter with all the details—including registration links—here.
Subscribe to get this info delivered right to your inbox every month.