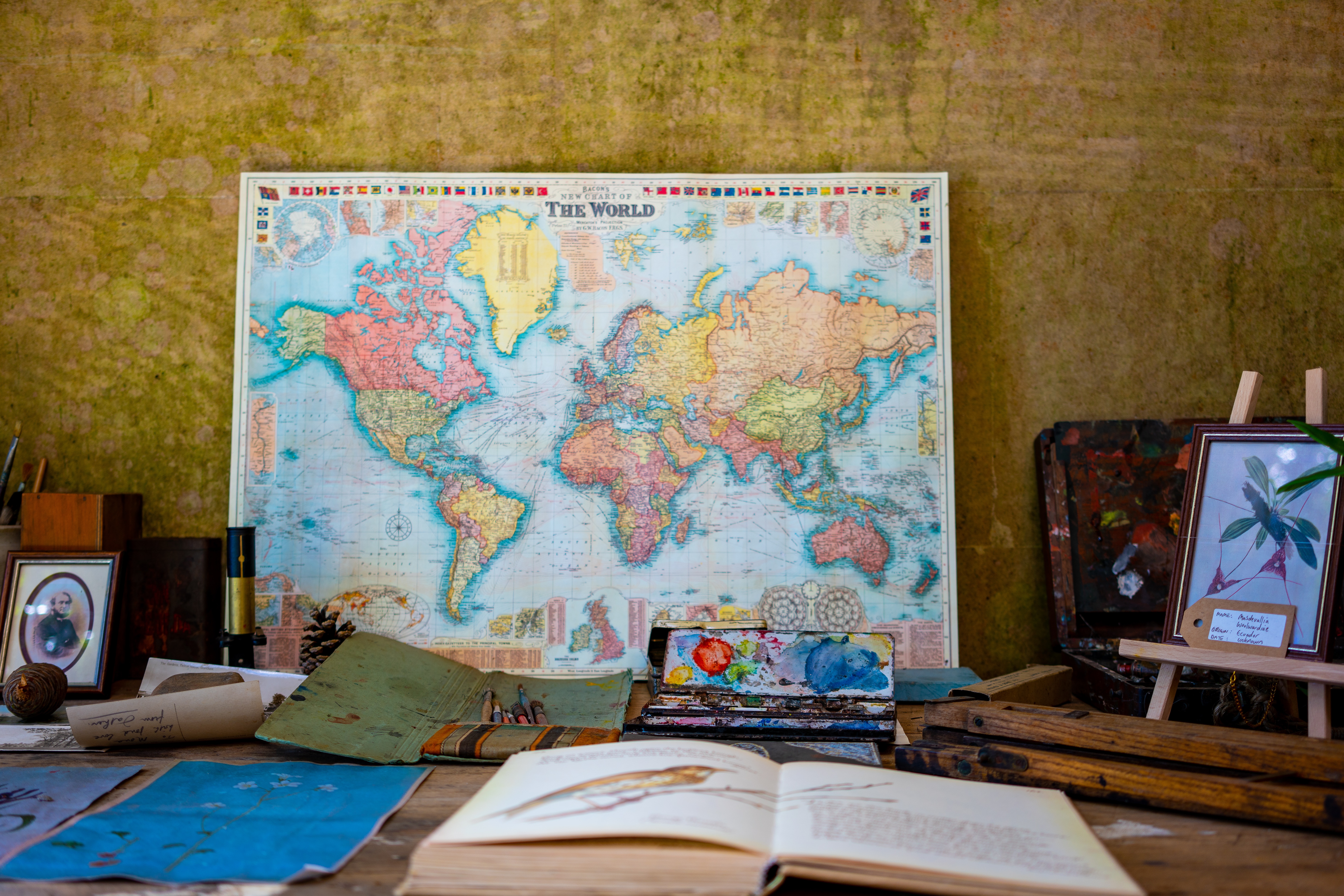 We really do believe you when you say that you're using your Duolingo app "every day," and that at this point you can ask for the bathroom in Russian. While we're sure that's going great for you, you don't have to wait to complete Duolingo (has anyone?) to be able to read amazing literature in translation! August, i.e. Women in Translation Month, might be coming to a close—but in the spirit of this incredible month, we compiled a list of eleven fantastic translated texts for the road.
Haven't heard of #WITmonth? Founded by blogger Meytal Radzinski, Women in Translation month turns the spotlight on literature in translation by women, a group historically underrepresented in translated literature (plenty of data can be found at Three Percent, who have been at the forefront of promoting and researching the field of translated lit for over a decade). In honor of the complexities, richness, and diversity present in the lives of women around the world, our reading list embodies a diverse range of female experiences: these books feature murdering wives in Italy, female detectives in Sweden, toxic romance in India, computer hackers in Argentina, and so many more.
The Dry Heart by Natalia Ginzburg, transl. by Frances Frenaye (Italian)
No #WIT list would be complete without Natalia Ginzburg. One of Italy's most prominent writers of the 20th century, Ginzburg has written dozens of works, many of which have recently been reissued and newly translated. But none of them are as gutsy and enthralling as her 1947 psychological thriller, The Dry Heart. The Dry Heart's prose is blunt, its tone is stark, and its protagonist—an unhappy wife in an unfulfilling marriage—is pissed. So, she kills her husband. Completely unembellished and disturbingly frank, The Dry Heart is a modern horror story that boldly turns women, so often portrayed as the victims, into the killers.
Frances Frenaye was an American translator for both French and Italian works and was awarded the Denyse Clairouin Memorial Award in 1951 for her translations of Georges Blond's The Plunderers and J.H.R. Lenormand's Renee.
Fever Dream by Samantha Schweblin, transl. by Megan McDowell (Spanish)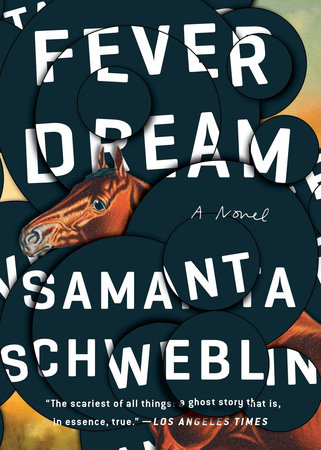 No one explains the unsettling nature of Samantha Schweblin's psychological thriller better than The New Yorker's Jia Tolentino, who writes that she was "checking the locks in [her] apartment by page thirty." Set in rural Argentina, protagonist Amanda lays in a hospital bed and carries on a dialogue with a disturbed young boy who goads her into telling the disturbing story of how she ended up there. Hallucinatory, tense, and hair-raising, Samantha Schweblin's novel is both terrifying and impossible to put down.
The translator, Megan McDowell, is an award-winning American translator of Spanish works. She has translated several contemporary authors from Latin America and Spain and won the 2013 PEN Award for Writing in Translation for her translation of Alejandro Zambra's Ways Going Home.
History. A Mess. by Sigrún Pálsdóttir, transl. by Lytton Smith (Icelandic)
With a PHD from Oxford University, Icelandic author Sigrún Pálsdóttir knows all too well the pressures of academia—so, she created a satirical novel about it. By the time a graduate student discovers that everything her thesis is based on may be completely bogus—the result of a few pages stuck together—she's 600 pages in and has relocated her entire life to Iceland, where she planned on completing her groundbreaking work on a seventeenth-century diary ostensibly penned by the first "professional" female artist. In way too deep, the protagonist does everything she can to hide her mistake, including stealing the evidence, locking herself in her closet, and, ultimately, slowly losing her sanity in the process.
Lytton Smith is a professor, a translator and the author of two books of poetry.
The Memory Police by Yoko Ogawa, transl. by Stephen Snyder (Japanese)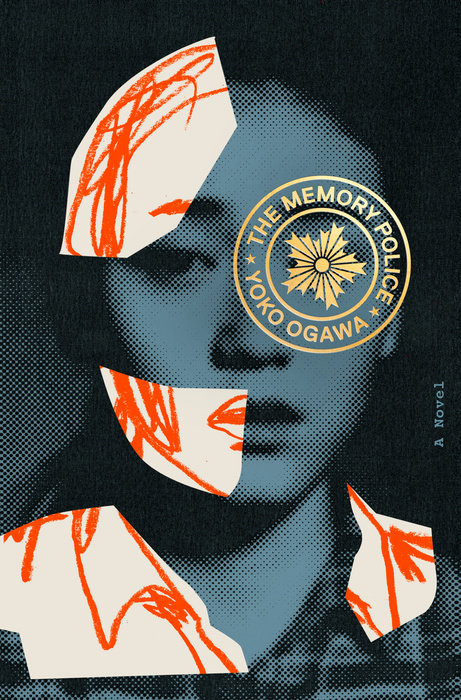 If reading George Orwell in high school prompted you to cover the camera on your computer screen with a sticky note, then reading renowned Japanese author Yoko Ogawa's The Memory Police will prompt you to throw your whole computer away.  On an unnamed island, everyday objects disappear one by one—from household items to animals—and a militant group of armed forces is tasked with making sure no one remembers it. Most people are lucky enough to live in oblivion, but others aren't, and they live in fear that under tight state surveillance their ability to remember these lost objects will put them in danger. When a young novelist discovers that her editor cannot hide his memories and is in danger of persecution by the Memory Police, she attempts to protect him. But as surveillance tightens and the Memory Police grows in size, they both realize that they could lose something that very few people on the island hold: knowledge of the beautiful things that existed in the past, and the terrible things that could happen to them in their future.
Stephen Snyder has translated a wide range of Japanese Literature from authors such as Ryu Murakami, Miri Yu, and was nominated for an Edgar Award for best mystery novel for his translation of Natsuo Kirino's Out. He is currently a professor of Japanese Studies at Middlebury University.
Hunting Game by Helene Tursten, transl. by Paul Norlen (Swedish)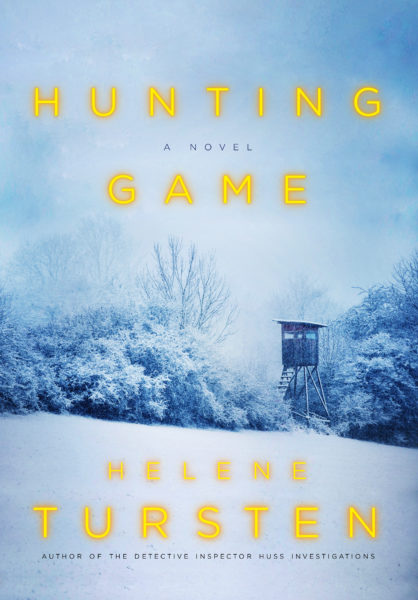 Our very own Helene Tursten  is a prolific Nordic crime writer best known for her Irene Hurss series. After the success of her noir short story collection, An Elderly Lady is up to No Good, Tursten is back with a brand new series. In Hunting Game, the first installment in her new series, a moose hunt in rural Sweden turns into the killing grounds for a murderer. When detective Embla Nyström arrives at her uncle's cabin for an annual moose hunt, she is desperately in need of a vacation. But when a string of unsettling incidents follow, culminating in Embla's discovery of a man dead in the lake and another one gone missing, she realizes that this is going to be no vacation. If you need more badass, complicated women detectives in your life—or a dose of Swedish noir—then you'll definitely want to check this one out.
Paul Norlen translates fiction from Danish, Norwegian and Swedish. In 2004 he was awarded the American-Scandinavian Foundation Translation Prize and is currently President of STiNA (Swedish Translators in North America). Marlaine Delagry has also translated Tursten's work, including her upcoming second installment to Hunting Game, Winter Grave, which comes out December 2019.
Flowers over the Inferno by Ilaria Tuti, transl. by Ekin Oklap (Italian)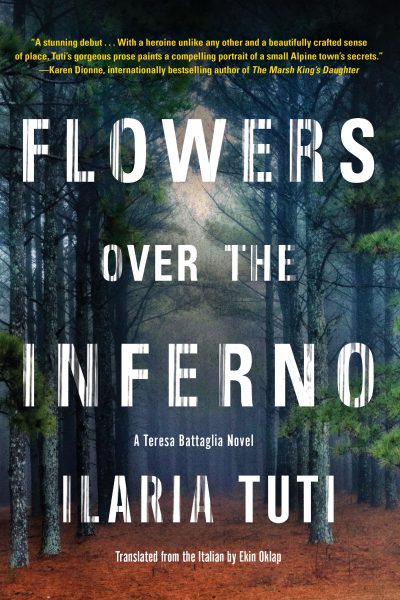 In a quiet village surrounded by ancient woods and the imposing Italian Alps, a dead man is found naked with his eyes gouged out. Sixty-year-old superintendent Teresa Battaglia is called to investigate and soon discovers that this will be the first of a string of gruesome murders. As she struggles through a male dominated police force and the perils of aging, she discovers that a dark history is buried deep within those mountains. Ilaria Tuti's debut novel is a dark, atmospheric thriller that mimics the very setting that it utilizes, and it will chill you to the bone.
Ekin Oklap is an American translator for Turkish and Italian works. She was shortlisted for the International Booker Prize in 2016 for her translation of Orhan Pamuk's A Strangeness in my Mind.
Dark Constellations by Pola Oloixarac (Spanish)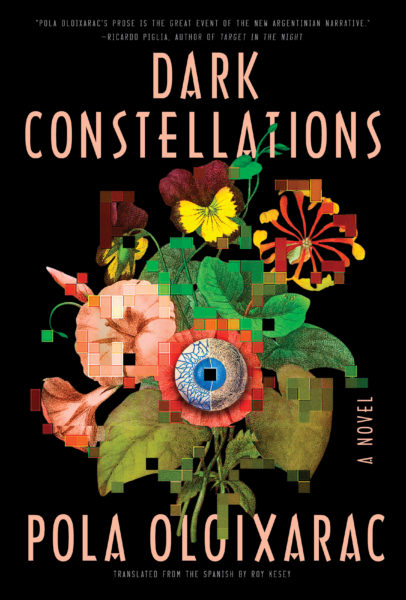 Argentinian literary star Pola Oloixarac's genre-defying second novel is very strange, very ambitious, and very good. With the same literary ambition reminiscent of Jorge Borges, Dark Constellations spans three different locations across different time periods, from 19th century mania for scientific classification in the Canary Islands, to exploring the next steps in human evolution in the futuristic southern Argentinian techno-hub of Bariloche, Dark Constellations is a dazzling, thought-provoking novel that investigates humanity's quest for knowledge and control.
Roy Kesey is an American author and translator of Spanish and French.
Drive your Plow over the Bones of the Dead by Olga Tokarczuk, transl. by Antonia Lloyd-Jones (Polish)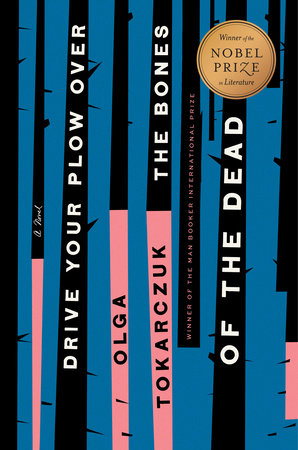 Protagonist Janina's life in Drive your Plow over the Bones of the Dead sounds like a dream: She takes care of wealthy people's summer homes in a small Polish town, spends all day translating William Blake, prefers animals over people and, like the Grinch, is known by everyone to be an eccentric recluse. But when a neighbor shows up dead Janina is certain that she knows who did it, and she abandons her reclusiveness in order to try and take part in the investigation. Olga Tokarczuk is best known for being the first Polish author to win the Man Booker International Pize for her novel Flights, and in her upcoming mystery Tokarczuk creates an unusual blend of charming fairy tale and thrilling murder mystery, as eccentric as the very character we follow.
Antonia Lloyd-Jones translates from Polish, and is the 2018 winner of the Transatlantyk Award for the most outstanding promoter of Polish literature abroad.
Fu Ping by Wang Anyi, transl. by Howard Goldblatt (Chinese)
If you want to take a break from murder mysteries, killing sprees or disturbing psychological thrillers, then Wang Anyi's Fu Ping is the perfect novel for you. When a young woman from the Chinese countryside comes to Shanghai in order to marry a woman's grandson, she is swept away by the city. Exploring the streets and courtyards, she learns about Shanghai through the stories of the laborers who keep it alive after the war. With a touching ensemble of characters whose professions, ranging from nanny to garbage collector, allow them intimate knowledge of the city, Fu Ping not only creates vibrant portraits of laborers and migrants, but also creates an honest picture  of urban life in post-war Shanghai.
The team of Howard Goldblatt and Sylvia Li-Chun Lin have translated the work of virtually all the major Chinese novelists of the post-Mao era, and many from Taiwan and Hong Kong, with over 50 books.
Moonbath by Yanick Lahens, transl. by Emily Gogolak (French)
Yanick Lahen, one Haiti's most beloved writers, delivers a lyrical, tragic story about women and their families. Moonbath is a Haitian family saga that is filled with voodoo, superstition, magic, romance, violence and the strong women at the heart of it all, holding their families together. With a narrative recounting four generations of women's voices, Lahen creates a heart-wrenching and prismatic account of rural Haiti and the poor families that know it best .
Emily Gogolak is a journalist and translator based in Texas.
For even more recommendations, follow (and tag!) #WITMonth on twitter.