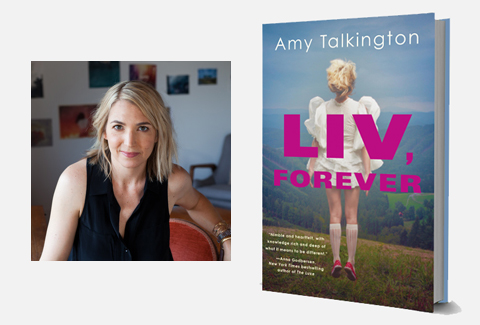 The much anticipated book trailer for LIV, FOREVER, by Amy Talkington, has been released!
Joyce Lamb of USA Today calls it "creepy" and "enthralling." She couldn't be anymore right. Talkington's debut novel follows Liv Bloom as she transitions from the foster system to Wickham Hall on an art scholarship.
But there's something strange about Wickham Hall. When Liv is viciously murdered, she discovers that she's the latest victim of a dark conspiracy that spans 150 years. With the help of the other Wickham spirits and Gabe, who can communicate with the ghosts, Liv embarks on a mission to unearth the terrible truth that haunts Wickham's halls.
LIV, FOREVER will be released in March. You can preorder here.