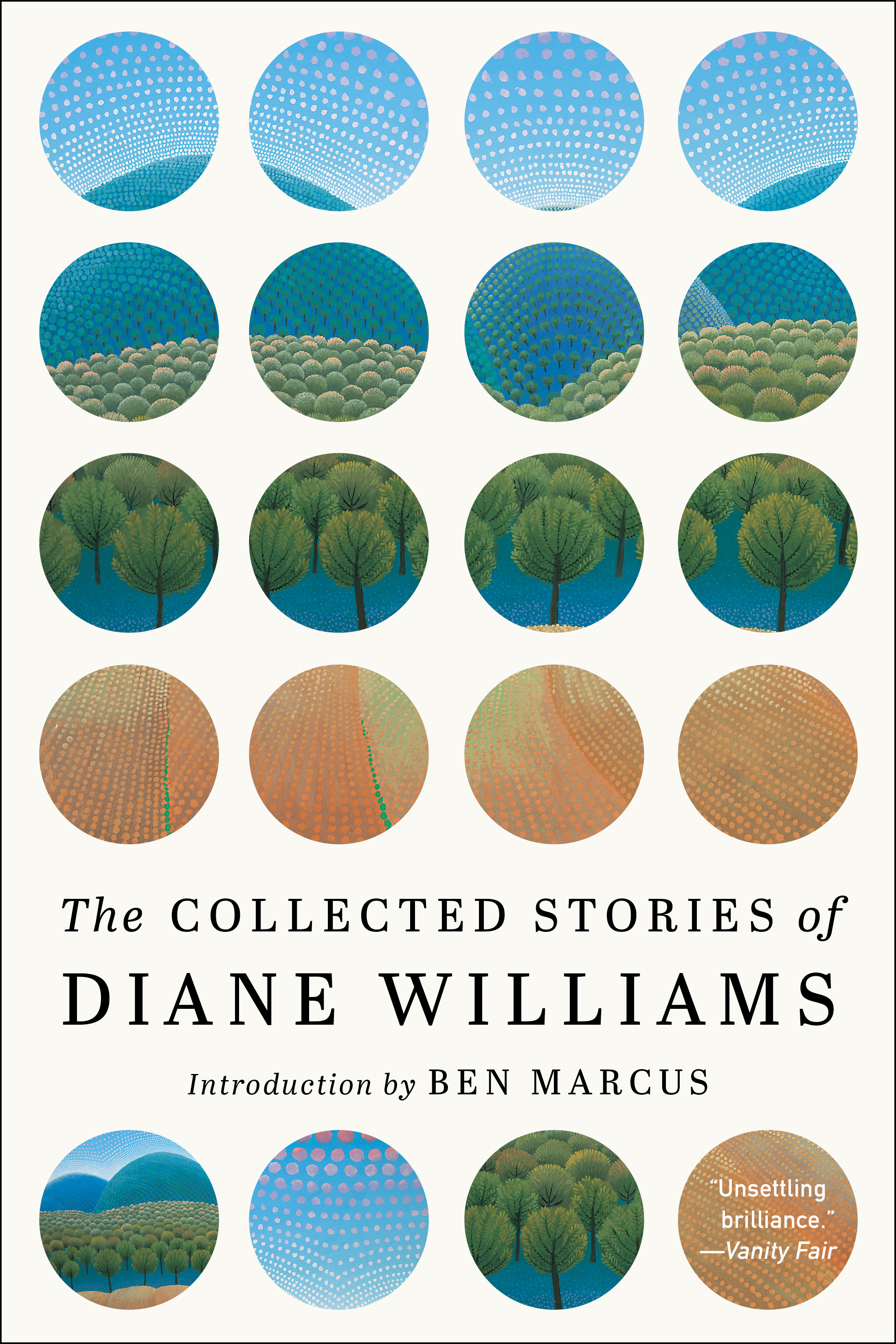 The Collected Stories of Diane Williams brings together over three hundred new and previously published short fictions—distilled works of "unsettling brilliance" (Vanity Fair) that have rewritten the rules of the American short story.
"Diane Williams has spent her long, prolific career concocting fictions of perfect strangeness, most of them no more than a page long. She's a hero of the form: the sudden fiction, the flash fiction, whatever it's being called these days. The stories are short. They defy logic. They thumb their nose at conventional sense, or even unconventional sense. But if sense is in short supply in these texts, that leaves more room for splendor and sorrow. These stories upend expectations and prize enigma and the uncanny above all else. The Williams epiphany should be patented, or bottled—on the other hand, it should also be regulated and maybe rationed, because it's severe. It's a rare feeling her stories trigger, but it's a keen and deep and welcome one, the sort of feeling that wakes us up to complication and beauty and dissonance and fragility." – from Ben Marcus' Introduction
"She is one of the very few contemporary prose writers who seem to be doing something independent, energetic, heartfelt." –Lydia Davis
"One of America's most exciting violators of habit." –Los Angeles Times
"Diane Williams is one of the true living heroes of the American avant-garde. Her fiction makes very familiar things very, very weird." –Jonathan Franzen
"[Williams'] details are always precise, and her masterful prose distills her fictional worlds down to bright, brief moments . . . We can feel 'the mysteries of daily life' pulsing through Williams' keenly observed, contemplative tales." –San Francisco Chronicle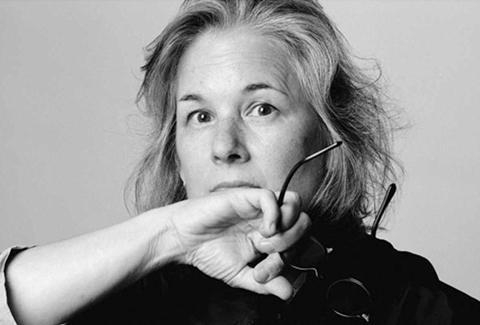 Like all great writers, Diane Williams captures the human condition, but with her stories the human condition seems even more specifically her project. Her craft is obsessive; her Spartan economy of language belies a baroque indulgence in emotion and sentiment. Some of these stories are no more than a sentence or two and they are no less complex than the longer ones that stretch for a page or two. She is an artist who has profoundly captured the irrational and absurd thing we call humanity.
The first story in the collection, "Lady," from 1990's This is About the Body, the Mind, the Soul, the World, Time and Fate is below.
Lady
She said please. Her face looked something more than bitter, with hair which it turned out was a hat, which came down over her ears, which was made of fake fur, which she never removed from her head. She had glasses on. Everything she wore helped me decide to let her in.
She wore flat black patent-leather shoes with pointed toes, with black stockings, wrinkled at the ankles, with silver triangles set in on top of the toes of the shoes to decorate them, and she had on a long black coat, and she was shorter than I am.
Her skin was a bleak sort of skin, and there was no beauty left in her—maybe in her body.
I felt that this lady is fast, because she was at the place where I keep my red rotary-dial phone before I was, after I said, "The phone is in here."
She said, "I know the number."
Sitting on the arm of my sofa, she dialed while her knees were knocking into and tipping back onto two legs my too-small table, which my phone sits on, and my oversized brass lamp, which sits on the table too, with the huge shade, might have crashed. The lamp was clanging, ready to go. She got it back.
She said, "Merla!" into the phone receiver.
I knew it—she must have known it—Merla knew it too, that Merla was only a matter of one hundred to two hundred yards from my house, because this woman I had let in, she had told me right off the house number she was looking for. She was telling Merla that it was impossible to get to her, that there was no way on earth, that she had kept on running into this east-west street.
"A nice picture," she said to me. She had gotten herself up. She was looking at all of those men dressed for one of the dark-age centuries, marching through foliage, trekking around a hunched-up woman at a well, with their weird insignias on their chests, that nobody I know can figure out, with their faces—version after version of the same face.
She said, "I have a" — something something — "reproduction —"
I cannot remember the dates or the royal reign to which she referred, when she was toying with this miniature chair that I have, grabbing it by its arm, and swiveling it on the clubbed foot of one leg, as she was leaving, after everything had been agreed upon with Merla. She would not be getting out of her car for Merla. Merla would meet her at the corner. Merla would.
She, the lady, must have been curious or put off by the jumble of dirty things at my front door that I suppose she first noticed when she was leaving, or by the splendor of my living room just off from the jumble. She missed going inside of it to see what was going on in each of the pictures in there.
What this woman had done to me was incalculable, and she had done it all in a period of time which had lasted no more than five minutes, which so many others have done, coming in here only for the telephone, because I had waved at her while she was shouting at Merla, I had said, "Would it help you to know the number of this house?"
Then I had told this little person my wrong address, not because I wanted to, nor because of any need on my part to make up a lie.
I said 2-7-0 which is way off the track, except for two digits, but I had rearranged them, the 7 and the 0, but I did not know I had done that. All that I knew was that I had done something unforgivably uncivil.
It was a lapse to reckon with. I took her into my arms, so that she could never leave me, and then jammed her up into the corner with the jumble by the front door and held her in there, exhausting myself to keep her in there. I didn't care. It hurt her more than it hurt me, to be a lady.
Violence is never the problem. Love at first sight is.
"A pleasure for readers attentive to both language and story. Fans of flash fiction will want to study at the feet of this master of the form." –Kirkus Reviews