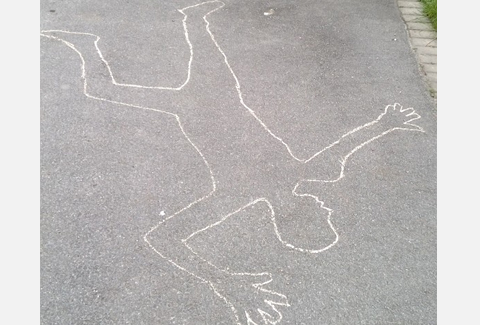 As the associate managing editor on a number of Soho Crime titles, I read a lot of death scenes. A lot. So it takes a little something extra to surprise me. The scene toward the beginning of Flann O'Brien's The Third Policeman did just that. The set-up reminds me of the murder scene in Crime and Punishment (though admittedly less neurotic and creepy). Old guy gets his skull bashed in. Right. Seen that before. But then, there was this:
As he collapses full-length in the mud he did not cry out. Instead I heard him say something softly in a conversational tone—something like 'I do not care for celery' or 'I left my glasses in the scullery.'  Then he lay very still.
Inspired by this passage, I asked some of my co-workers for books that contained their favorite death scenes:
"I Want to Live!" by Thom Jones and "Incarnations of Burned Children" by David Foster Wallace… then, once Kevin went Russian, "The Bishop" by Anton Chekhov —Mark Doten, Senior Editor
"An Honest Thief" by Fyodor Dostoevsky (page 20) —Kevin Murphy, Digital Media Manager("Not my favorite, but one I read this morning on the train.)"
Death Knocks by Woody Allen Daniel Ehrenhaft, Editorial Director, Soho Teen
Romeo and Juliet by William Shakespeare (as adapted by Baz Luhrmann) —Meredith Barnes, Senior Publicity Manager
Never Let Me Go by Kazuo Ishiguro —Juliet Grames, Associate Publisher
Which book contains your favorite death scene? Let us know in the comments below.