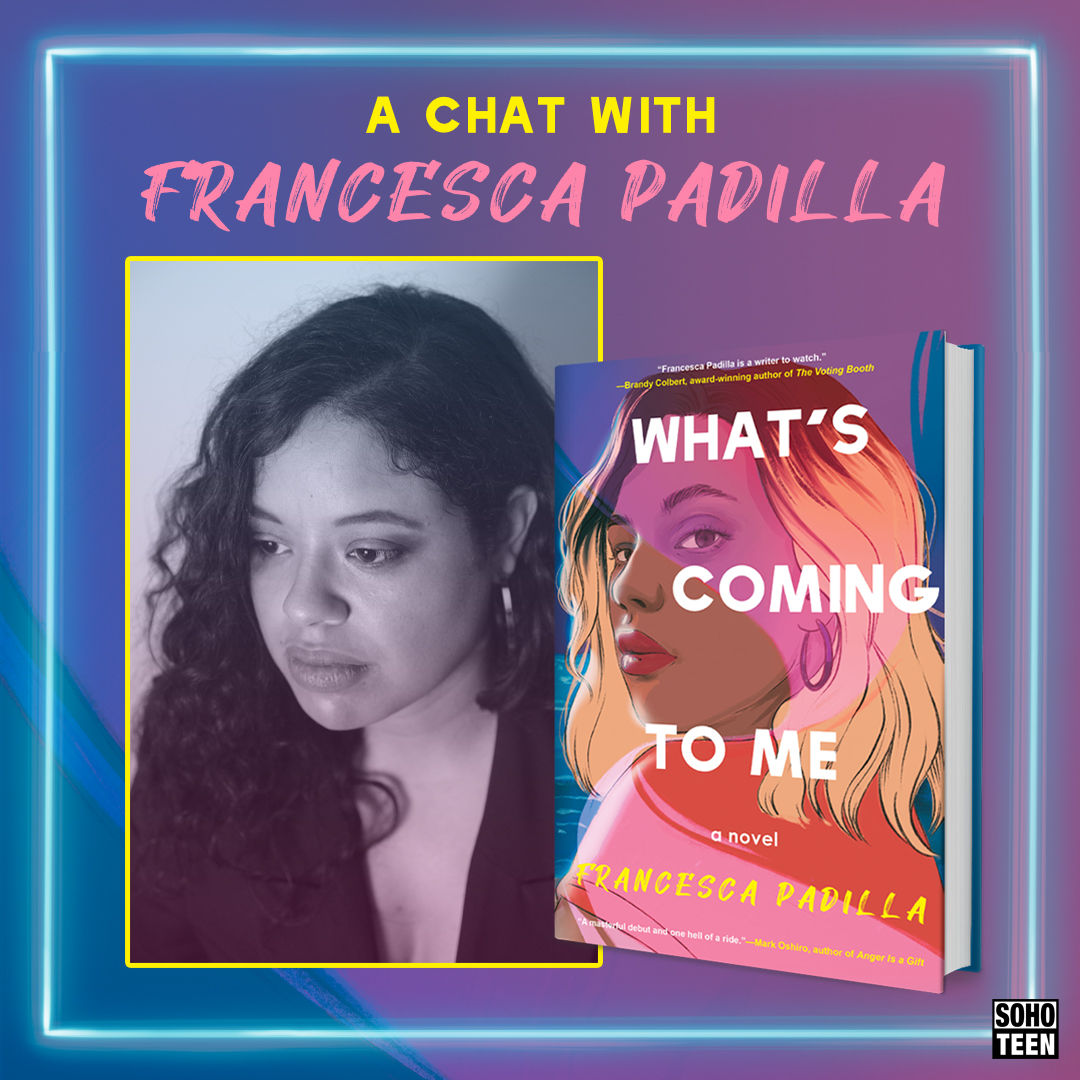 What are some books that changed your life?
White Oleander by Janet Fitch, because it depicted a girl whose artist parent went to prison (which I also experienced). Beloved by Toni Morrison was a kind of story I felt I hadn't seen before or since. The message in Feed by M.T. Anderson is one I think about at least once a week.
In terms of Latinx authors, Woman Hollering Creek by Sandra Cisneros taught me how to lean into the musicality of my voice as a writer. Nilda by Nicholasa Mohr was the first literary young adult book about a brown girl I ever read.
What books do you wish you could read again for the first time?
Salvage the Bones by Jesmyn Ward. Honestly, anything by Jesmyn Ward. And Pet by Akwaeke Emezi.
Can you recommend your favorite books by Latinx authors?
Off the top of my head: Gabi, a Girl in Pieces by Isabel Quintero and House the Spirits by Isabel Allende. I totally didn't mean to list 2 Isabels! Both books are such a specific, immersive storytelling experience and classics of their genres. The Book of Unknown Americans by Cristina Henríquez is one of the realest depictions of immigrant life I've come across.
What advice would you give your younger self?
Don't start multitasking! It's literally not scientifically possible. Instead, learn to be where you are. Be more present, even in the messiness of life. Also, you should start reading comics.
What was your writing process like for What's Coming to Me?
It took years for the story to come together as a whole, from the first ideas about the main character Minerva and her circumstances, to the final draft that went on submission to editors. There were several years during which I did not touch the story. The final version of the plot and the external conflict of Minerva's workplace came together more quickly than all the versions before it, in about a year.
What is something you've learned about publishing your first book that you've been surprised by?
There's been more surprise and sadness toward the poverty depicted in What's Coming to Me than I expected. In a way that tells me that we need even more stories that depict —and normalize that depiction— of poverty in American life. I still think that media we consume could stand to better reflect what's going on in people's homes.
What do you want people to take away from What's Coming to Me?
I would like for readers to experience, through Minerva's eyes, that change is possible even when you've been to the darkest depths.