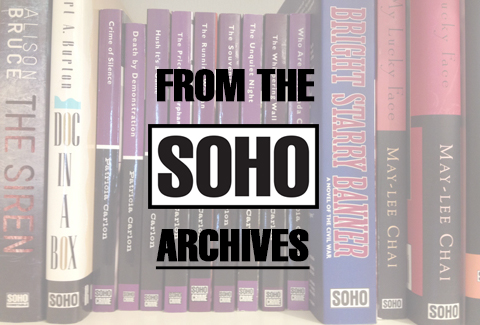 My pick from the archives this week is a no-brainer. A cache of Stephen Fry's author photos! Stephen Fry looking pensive, Stephen Fry looking coy, Stephen Fry like a long-lost Beatle, Stephen Fry just having fun.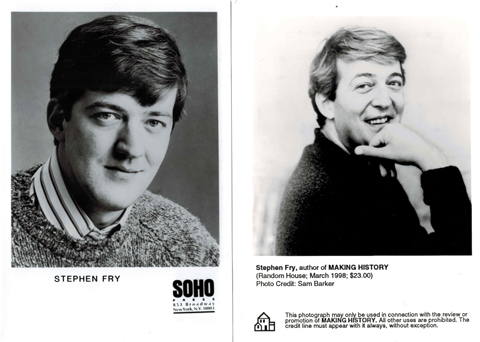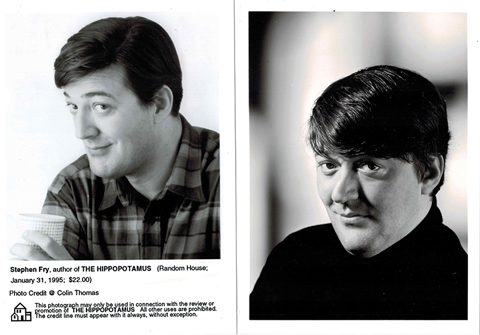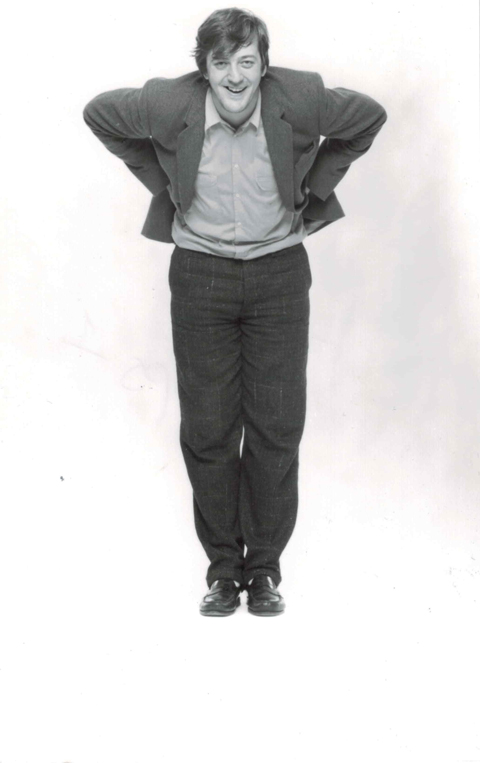 The best news? Soho is reissuing four Stephen Fry books in 2014:
—The Liar (November)
—Moab Is My Washpot (November)
—Making History (December)
—The Hippopotamus (December)
Time for another photo shoot.