In honor of our 30th Anniversary, we're giving away totes. Lots and lots of totes. We hope you'll join us in celebrating—learn how to get your free tote below!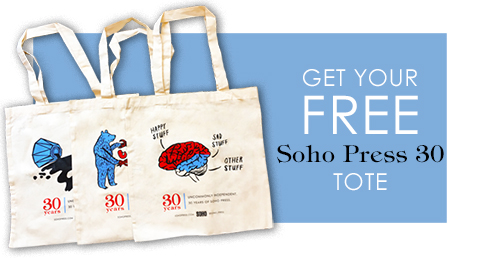 Send proof of purchase of any Soho Press book from any U.S. independent bookstore (includes any Soho Teen or Soho Crime title) to totes@sohopress.com and we'll send you (within the United States) a free Soho Press 30th Anniversary tote, while supplies last!
Need help picking out a book? View our 30 Books for 30 Years of Soho Press List.
Need help finding your local indie? Visit the IndieBound website or write to us.