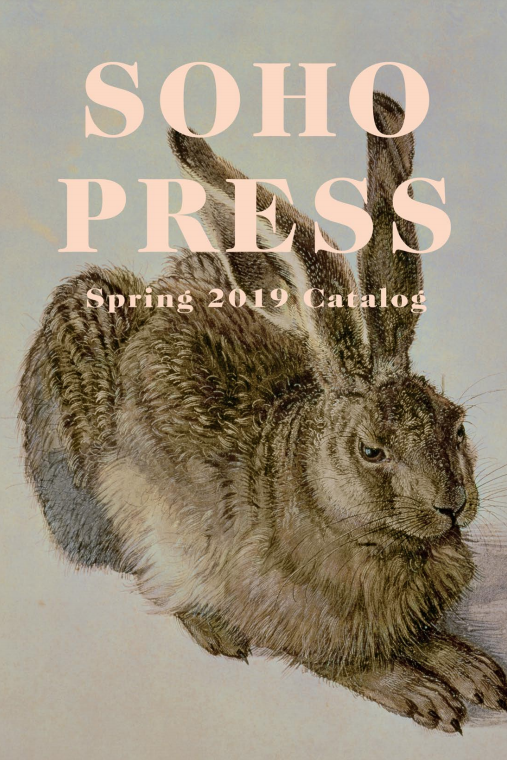 2018, as they say, has been a year.
There was sad news. We lost our co-founder Juris Jerjevics, a publishing legend whose indelible influence helps guide Soho Press to this day.
And happy news. Many of our books earned accolades and awards. Some of those include Brandon Hobson's Where the Dead Sit Talking, which was a finalist for the National Book Award; Samira Ahmed's Love, Hate, and Other Filters garnered eight (and counting!) spots on "Best Of" Lists; and Stephen Mack Jones' debut novel, August Snow, became a critical darling and introduced the world to an unforgettable new protagonist.
See the full list here, and make sure to scroll to the bottom for video of newly-minted 2018 Edgar Awards Grand Master Peter Lovesey reading from the opening pages of Beau Death. It's to die for.
But as we reflect on a year full of ups and downs, we also look ahead to 2019, a year that promises exciting new books from an array of brilliant authors. A preview of what's to come is below, and the full Spring 2019 catalog is here.
Enjoy!
Soho Press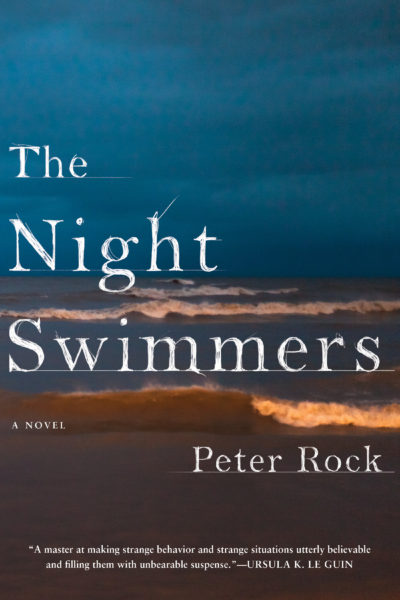 The Night Swimmers by Peter Rock
Beneath the surface of Lake Michigan there are vast systems: crosscutting currents, sudden drop-offs, depths of absolute darkness, shipwrecked bodies, hidden places. Peter Rock's stunning autobiographical novel begins in the '90s on the Door Peninsula of Wisconsin. The narrator, a recent college graduate, and a young widow, Mrs. Abel, swim together at night, making their way across miles of open water, navigating the currents and swells carried by the rise and fall of the lake. The nature of these night swims, and of his relationship to Mrs. Abel, becomes increasingly mysterious to the narrator as the summer passes, until the night that Mrs. Abel disappears.
Twenty years later, the narrator—now married with two daughters—tries to understand those months, his forgotten obsessions and dreams. Digging into old notebooks and letters, as well as clippings he's preserved on the "psychic photography" of Ted Serios and scribbled quotations from Rilke and Chekhov, the narrator rebuilds a world he's lost—those searching and uncertain drives, his vague wish to be a writer. He also searches for clues to the fate of Mrs. Abel, and begins once again to swim distances in dark water.
~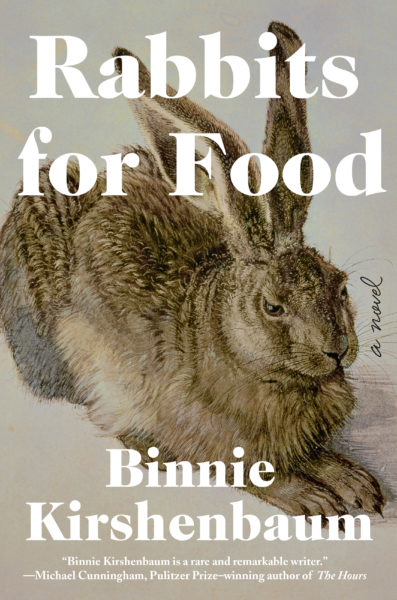 Rabbits for Food by Binnie Kirshenbaum
Master of razor-edged literary humor Binnie Kirshenbaum returns with her first novel in a decade, a devastating, laugh-out-loud funny story of a writer's slide into depression and institutionalization.
It's New Year's Eve, the holiday of forced fellowship, mandatory fun, and paper hats. While dining out with her husband and their friends, Kirshenbaum's protagonist—an acerbic, mordantly witty, and clinically depressed writer—fully unravels. Her breakdown lands her in the psych ward of a prestigious New York hospital where she refuses all modes of recommended treatment. Instead, she passes the time chronicling the lives of her fellow "lunatics" and writing a novel about how she got to this place. Her story is a hilarious and harrowing deep dive into the disordered mind of a woman who sees the world all too clearly.
Propelled by stand-up comic timing and rife with pinpoint insights, Kirshenbaum examines what it means to be unloved and loved, to succeed and fail, to be at once impervious and raw. Rabbits for Food shows how art can lead us out of—or into—the depths of disconsolate loneliness and piercing grief. A bravura literary performance from one of our most witty and indispensable writers.
~
Soho Crime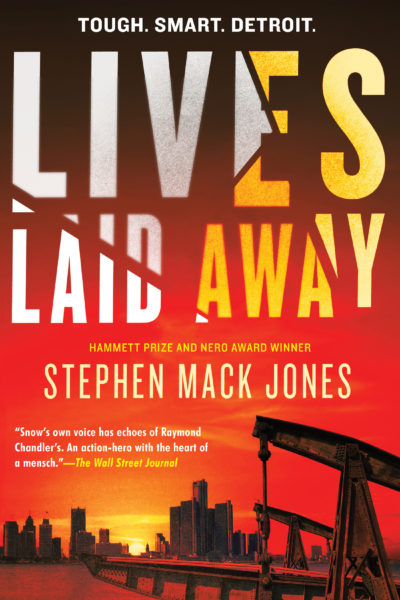 Lives Laid Away by Stephen Mack Jones
Detroit ex-cop August Snow takes up vigilante justice when his beloved neighborhood of Mexicantown is caught in the crosshairs of a human trafficking scheme.
When the body of an unidentified young Hispanic woman dressed as Queen Marie Antoinette is dredged from the Detroit River, the Detroit Police Department wants the case closed fast. Wayne County Coroner Bobby Falconi gives the woman's photo to his old pal ex-police detective August Snow, insisting August show it around his native Mexicantown to see if anyone recognizes her. August's good friend Elena, a prominent advocate for undocumented immigrants, recognizes the woman immediately as a local teenager, Isadora del Torres.
Izzy's story is one the authorities don't want getting around—and she's not the only young woman to have disappeared during an Immigration and Customs Enforcement (ICE) raid, only to turn up dead a few weeks later. Preyed upon by the law itself, the people of Mexicantown have no one to turn to. August Snow, the son of an African-American cop and a Mexican-American painter, will not sit by and watch his neighbors suffer in silence. In a guns-blazing wild ride across Detroit, from its neo-Nazi biker hole-ups to its hip-hop recording studios, its swanky social clubs to its seedy nightclubs, August puts his own life on the line to protect the community he loves.
~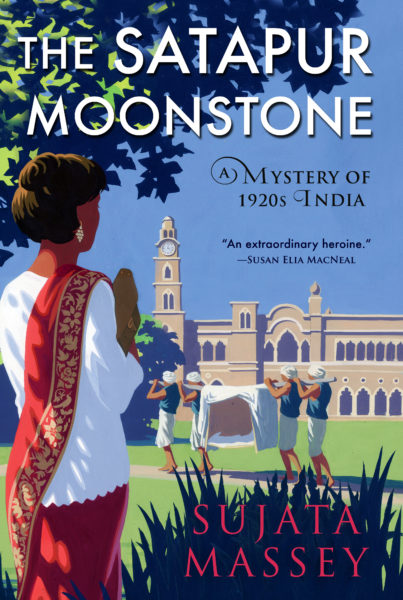 The Satapur Moonstone by Sujata Massey
The highly anticipated follow-up to the critically acclaimed novel, The Widows of Malabar Hill.
India, 1922: It is rainy season in the lush, remote Sahyadri mountains, where the princely state of Satapur is tucked away. A curse seems to have fallen upon Satapur's royal family, whose maharaja died of a sudden illness shortly before his teenage son was struck down in a tragic accident. The state is now ruled by an agent of the British Raj on behalf of Satapur's two maharanis, the dowager queen and her daughter-in-law.
The royal ladies are in a dispute over the education of the young crown prince, and a lawyer's counsel is required. However, the maharanis live in purdah and do not speak to men. Just one person can help them: Perveen Mistry, India's only female lawyer. Perveen is determined to bring peace to the royal house and make a sound recommendation for the young prince's future, but she knows she is breaking a rule by traveling alone as a woman from Bombay into the remote countryside. She arrives to find that the Satapur palace is full of cold-blooded power plays and ancient vendettas. Too late, she realizes she has walked into a trap. But whose? And how can she protect the royal children from the palace's deadly curse?
~
Soho Teen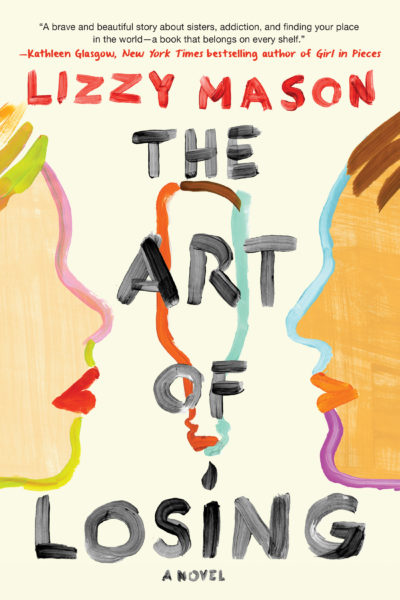 The Art of Losing by Lizzie Mason
The Art of Losing is a compelling debut that explores issues of addiction, sisterhood, and loss.
On one terrible night, 17-year-old Harley Langston's life changes forever. At a party she discovers her boyfriend, Mike, hooking up with her younger sister, Audrey. Furious, she abandons them both. When Mike drunkenly attempts to drive Audrey home, he crashes and Audrey ends up in a coma. Now Harley is left with guilt, grief, pain and the undeniable truth that her now ex-boyfriend has a drinking problem. So it's a surprise that she finds herself reconnecting with Raf, a neighbor and childhood friend who's recently out of rehab and still wrestling with his own demons. At first Harley doesn't want to get too close to him. But as her sister slowly recovers, Harley begins to see a path forward with Raf's help that she never would have believed possible—one guided by honesty, forgiveness, and redemption.
~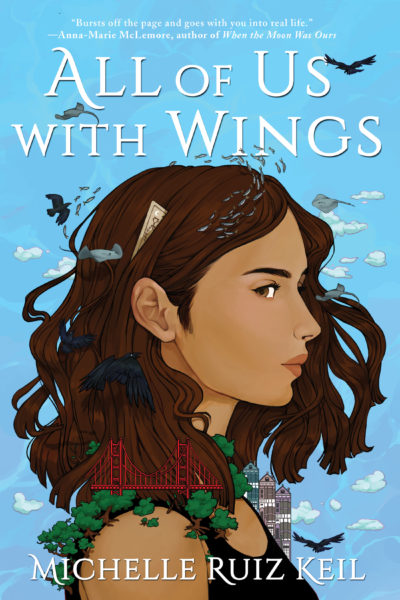 All of Us With Wings by Michelle Ruiz Keil
Michelle Ruiz Keil's YA fantasy debut about love, found family, and healing is an ode to post-punk San Francisco through the eyes of a Mexican-American girl.
Seventeen-year-old Xochi is alone in San Francisco, running from her painful past: the mother who abandoned her, the man who betrayed her. Then one day, she meets Pallas, a precocious twelve-year-old who lives with her rockstar family in one of the city's storybook Victorians. Xochi accepts a position as Pallas's live-in governess and quickly finds her place in their household, which is relaxed and happy despite the band's larger-than-life fame.
But on the night of the Vernal Equinox, as a concert afterparty rages in the house below, Xochi and Pallas accidentally summon a pair of ancient creatures devoted to avenging the wrongs of Xochi's adolescence. She would do anything to preserve her new life, but with the creatures determined to exact vengeance on those who've hurt her, no one is safe—not the family she's chosen, nor the one she left behind.