If you're like me, then the highlight of your holiday season is excusably indulging in more unhealthy treats than you thought possible for the entire winter. This is well underway here at the Soho office, to the point that I've begun associating our books with sweets (and other aspects of seasonal cheer).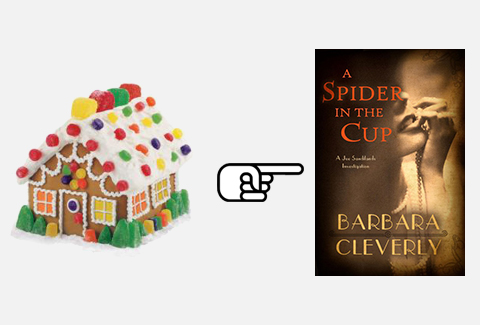 Gingerbread – A SPIDER IN THE CUP by Barbara Cleverly
This classic British treat can be used to build decadent (though fragile) houses whose elegance matches this Downton Abbey-era thriller, with political intrigue of the highest order. Scotland Yard Detective Joe Sandilands, assigned to protect an American senator during an international conference, discovers that a politician's love life can endanger him as much as his political stances.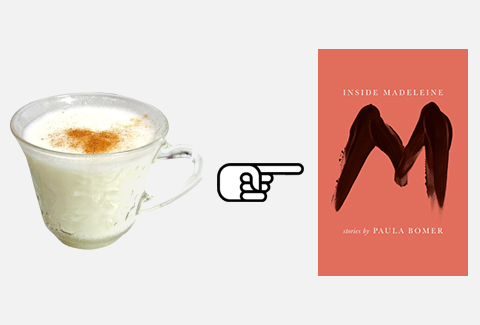 Eggnog – INSIDE MADELEINE/NINE MONTHS by Paula Bomer
If you enjoy a kick to your holiday 'nog, then Paula Bomer's refreshingly rebellious voice will hold strong appeal. This shines through in both her short story collection, INSIDE MADELEINE (debuting May 2014) and her jarring debut novel NINE MONTHS (released in 2012).
Fruit cake – A BEAUTIFUL TRUTH by Colin McAdam
As far as I know, nobody genuinely enjoys fruit cake, so this is more for those who enjoy breaking off a piece and flinging it against the wall. While the cover gives A BEAUTIFUL TRUTH away as a "chimp book," it's also a heartbreaking reflection on what it means to be human.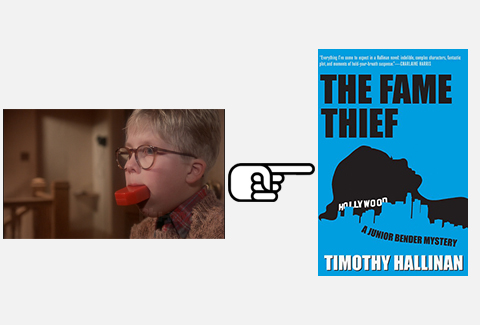 Classic holiday films – THE FAME THIEF by Timothy Hallinan
Los Angeles burglar Junior Bender has, against his will, become the chosen private investigator of Hollywood's most dangerous criminals. If you routinely watch A Christmas Story, Home Alone, or  Jingle All the Way, you'll get along well with wisecracking Junior in THE FAME THIEF as he solves a deadly vendetta that has lasted over seventy years.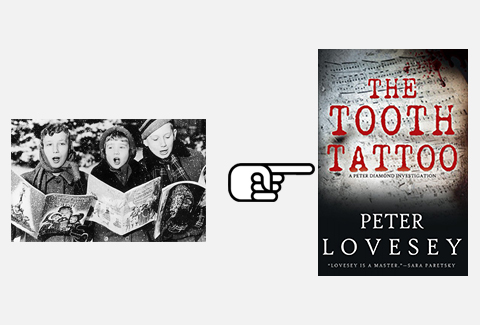 Christmas carols – THE TOOTH TATTOO by Peter Lovesey
Music lovers, rejoice. British puzzle master Peter Lovesey's THE TOOTH TATTOO will satisfy your craving for both a classic melody and a twisty murder mystery. The suspects? The members of a string quartet. This may be more of a fireside read, as you'll have a tough time putting it down for carol-singing.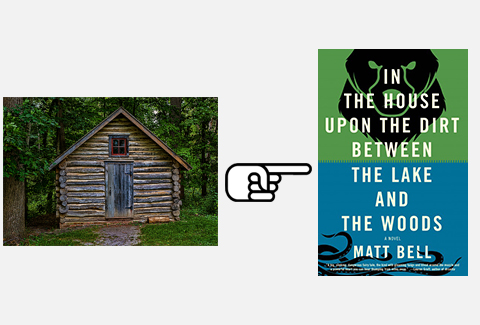 Alone time (perhaps in your cabin in the forest) – IN THE HOUSE UPON THE DIRT BETWEEN THE LAKE AND THE WOODS by Matt Bell
If you're using the holidays to escape everyday work life in a remote location, bring a copy of Matt Bell's IN THE HOUSE UPON THE DIRT BETWEEN THE LAKE AND THE WOODS with you. This haunting, mystical fable will bring you to another world entirely. For those who are excited that Codex Seraphinianus was recently re-released, this is definitely the holiday read for you.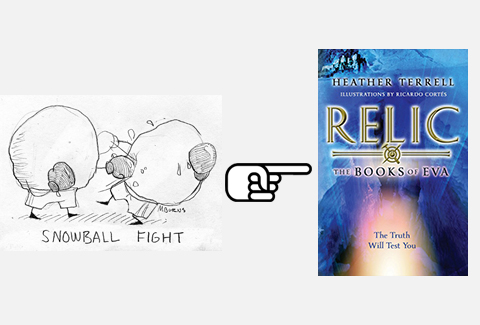 Snowball fights—RELIC by Heather Terrell
Heather Terrell's young adult fantasy novel RELIC is set in the frozen tundra of our far future, after a flood of biblical proportions has wiped out civilization. When her twin brother Eamon is murdered on a journey called the Testing, heroine Eva breaks tradition by participating in the testing as a female, competing against her male counterparts in an icy hunt for relics of the past.