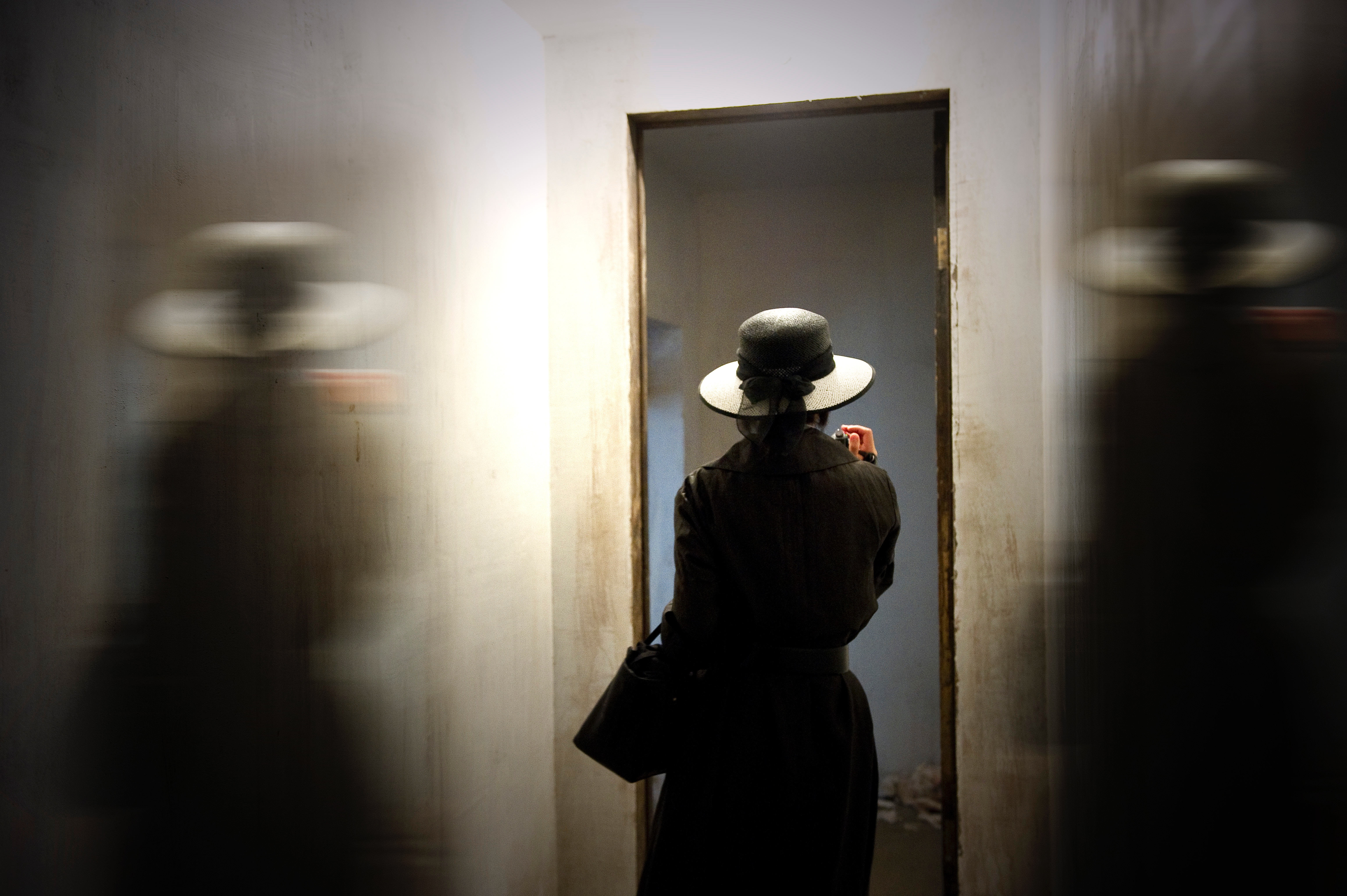 Even at the seventh book of the series, reading Timothy Hallinan's Junior Bender novels still feels like a breath of fresh air.
In Nighttown, crime fiction's favorite burglar-turned-private-investigator of Hollywood crooks is back. When a nameless woman in an orange wig offers Junior fifty grand to break into an abandoned house to steal a doll, he knows something doesn't add up. And when an old friend gets murdered, Junior decides he will stop at nothing to find out who the woman in the wig is and why she wants the doll badly enough to leave a trail of bodies in her wake.
As early as the 1930s, Hollywood has been a staple setting for crime fiction. Considering our endless fascination with spectacle and grandeur, we can't help but get drawn in by a good Hollywood mystery.
While we're eagerly waiting for Nighttown to publish (11/6), here are some of our favorite books set in 21st century Hollywood.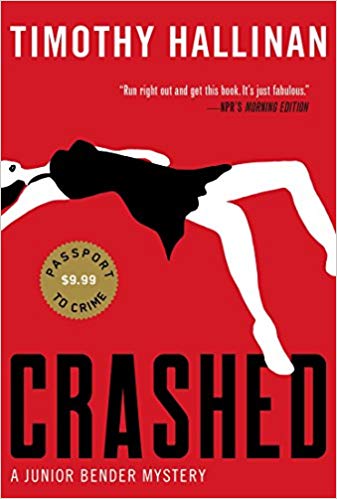 Before Nighttown, we first meet Hallinan's famous antihero in Crashed. Known as a burglar with a magic touch, Junior Bender is blackmailed into acting as a private investigator. One of L.A.'s biggest crime bosses is producing a porn movie and hires Junior to find out who's been sabotaging the filming. But when Junior sees the actress lined up for the role, he has second thoughts and plots to rescue her. After meeting the accomplished thief but inept sleuth, you'll realize why Junior Bender is one of crime fiction's most lovable crooks.
***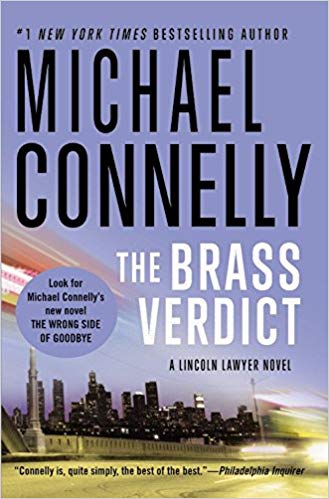 The Brass Verdict by Michael Connelly
The Brass Verdict is the stage where Connelly orchestrates the meet-and-greet his readers have been waiting for. When Hollywood lawyer Jerry Vincent is killed, Mickey Haller is assigned to the case of a studio executive accused of murder. As Mickey scrambles to build a defense, he butts heads with detective Harry Bosch. When the stakes get higher, the two grudgingly agree to work together to solve the biggest case of their careers. While pulling off his intricate plot, Connelly also shows that his two most famous characters, Bosch and Haller, are the perfect duo.
***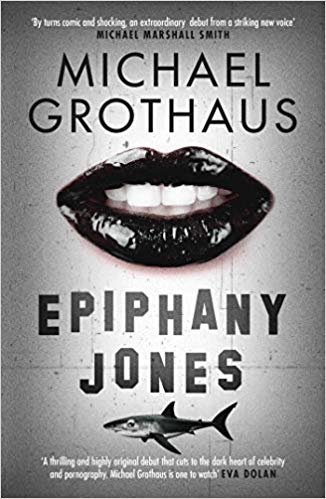 Epiphany Jones by Michael Grothaus
Named as one of the "25 Most Irresistible Hollywood Novels" by Entertainment Weekly, Epiphany Jones dives headfirst into America's obsession with celebrity, sex, and the Internet. This shocking and highly original debut centers around a man with a consuming addiction and a woman who talks to God. When a Van Gogh painting goes missing and his family friend is murdered, Jerry Dresden is accused. As he goes underground, Jerry meets Epiphany Jones and gets entangled in her illicit world of sex-trafficking among the Hollywood elite.
***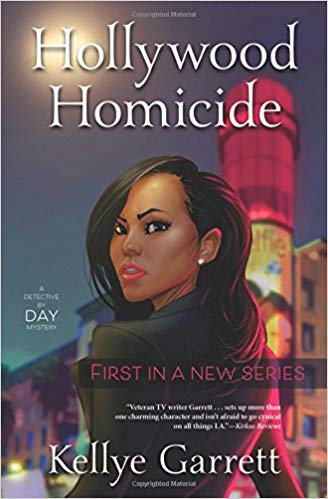 Hollywood Homicide by Kellye Garrett
Winner of the 2018 Anthony Award for Best First Novel, Hollywood Homicide was the surprise hit of the season. The book's sassy protagonist is Dayna Anderson, semi-retired actress turned homicide detective. After witnessing a deadly hit-and-run, Dayna embarks on her own investigation to get the fifteen-grand reward. Blinded by the glamor of inspecting paparazzi hot spots, celebrity homes, and movie premieres, Dayna doesn't realize the killer is out to get her too.
***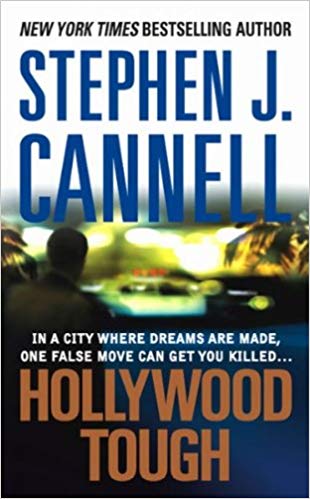 Hollywood Tough by Stephen Cannell
In his prolific career, Emmy Award-winning writer Stephen Cannell has created more than forty TV series. This volume of his Detective Shane Scully series takes place in the world he knows best – Hollywood. At a glamorous party with his wife, Shane overhears a famous producer make a suspicious remark about the strange deaths of his two ex-wives. As Shane looks into this heavy-hitter's past, he finds out about organized crime attempts to take over film craft unions. Cannell's wit and parallels between the mafia and Hollywood make this crime novel a blockbuster.
***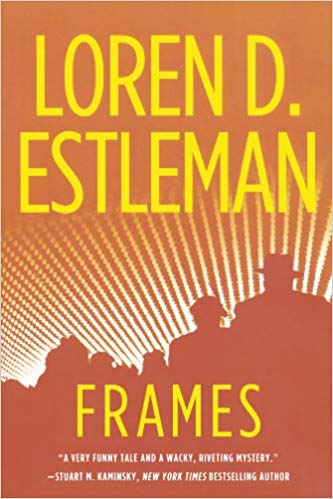 Is there a more perfect novel for crime fiction and movie buffs than a book about a film detective? When Valentino, a UCLA film archivist, buys a decrepit movie palace, he finds long-lost priceless reels of film and a skeleton in the basement. Valentino is much more interested in the films, but if he wants to save his find from being collected as evidence, he has to solve the murder within 72 hours. Mixing suspense and screwball comedy, Frames is one of Estleman's most engaging novels to date.
***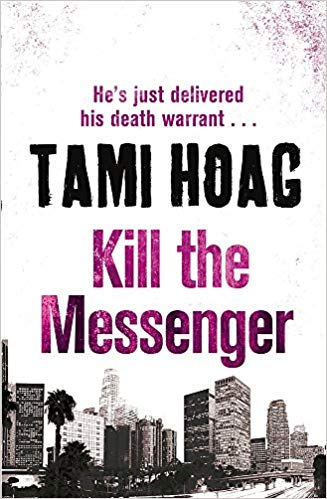 Kill the Messenger by Tami Hoag
If you want a chilling race-against-the-clock thriller that takes place in the gritty streets of Los Angeles and ruthless glamor of Hollywood, Kill the Messenger is definitely the book for you. The novel opens with Jace Damon, a bike messenger en route to delivering a package for L.A.'s sleaziest defense attorney. But on the way, he is chased, nearly run down by a car, and shot at. When he arrives at the attorney's office, the lawyer is dead and Jace is suddenly the prime suspect for the murder. With only his knowledge from growing up in the city, Jace is suddenly on the run from the cops and a killer still lurking out there.
***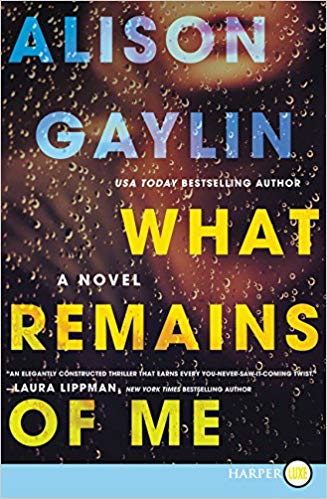 What Remains of Me by Alison Gaylin
Fans of Gillian Flynn, Laura Lippman, and Harlan Coban, will devour the psychological suspense of Alison Galyin's Hollywood story. What Remains of Me begins in 1980 when Kelly Lund is convicted for the murder of director John McFadden at a wrap party in Hollywood hills. Thirty years later, Kelly has served her time and lives in a house outside L.A. with her husband. But the past comes back to haunt her when her father-in-law, movie legend Sterling Marshall, is found dead in his home. Once again, Kelly is a suspect, but this time, there are people who believe she's innocent of both killings … but is she?
***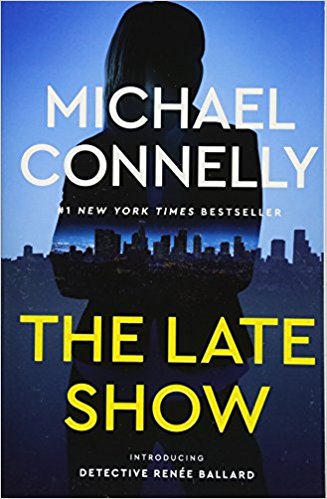 The Late Show by Michael Connelly
While Michael Connelly is well-known for Harry Bosch and Mickey Haller, his very first female star might even outshine his previous protagonists. In The Late Show, Connelly launches a new series with the driven LAPD detective, Renée Ballard. The book follows Renée who is assigned to work the night shift at Hollywood as punishment for filing a sexual harassment claim against a supervisor. While on the job, she witnesses two cases she can't ignore: the brutal beating of a prostitute and the killing of a young woman in a nightclub shooting. Against orders and even her own partner's wishes, Renée stops at nothing to find justice. With a fresh perspective and instantly appealing protagonist, The Late Show exhibits Connelly in his best form.
***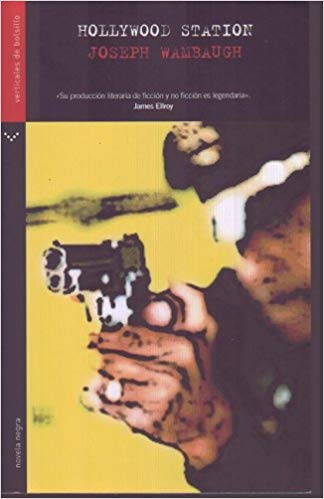 Hollywood Station by Joseph Wambaugh
When Hollywood Station came out in 2006, it was Joseph Wambaugh's first novel in a decade and he proved that it was worth the wait. Wambaugh's comeback is a comic series of vignettes that stars the Hollywood division of the LAPD. From an officer who dreams of stardom to a single mother who packs a breast pump, these quirky cops have to solve the case of a Hollywood jewelry store robbery that evolves into a Russian nightclub undercover operation. With his bone-deep understanding of cops' lives and lethal sense of humor, former LAPD detective sergeant Joseph Wambaugh confirms why he's "the father of the modern police novel."
***
"Nobody does comic mystery with an edge better than Hallinan." – Booklist, Starred Review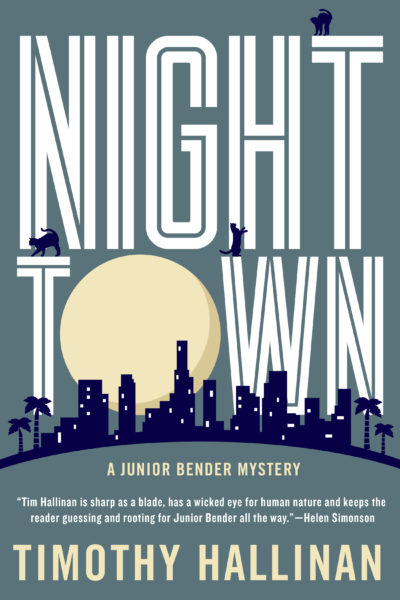 Buy from Your Local Bookstore | Buy from Barnes & Noble | Buy from Amazon | Buy from Soho Press