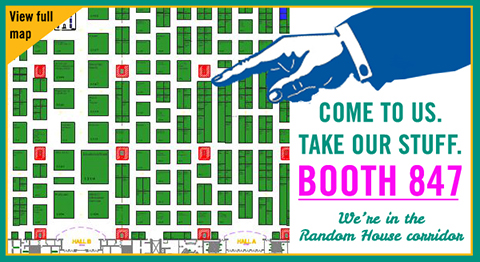 Soho is headed to Philly for ALA Midwinter and, as usual, we're bringing teetering mountains of galleys and some of our favorite authors along for the ride.
Here's an early look at what to expect from the most swag-laden, author signing-est press in indie publishing. And if you can't make it to Midwinter don't fret. All of these titles are available for request on Edelweiss and NetGalley.
Also, come to our AAP Book Buzz at Free Library of Philadelphia (1901 Vine Street) on Thursday, January 23 @ 11:50 am (Teen) or 3:05 pm (Adult) to get an early looks at our biggest titles of 2014 and snag our most coveted galleys. If you have any questions, ask us!
Seriously, last thing…. If there's a book (even if it's not a Soho book) you're excited about, make sure to nominate it through the Library Reads program. Any public library staff member can do it.
For a full list of author signings and galley giveaways, follow this link.