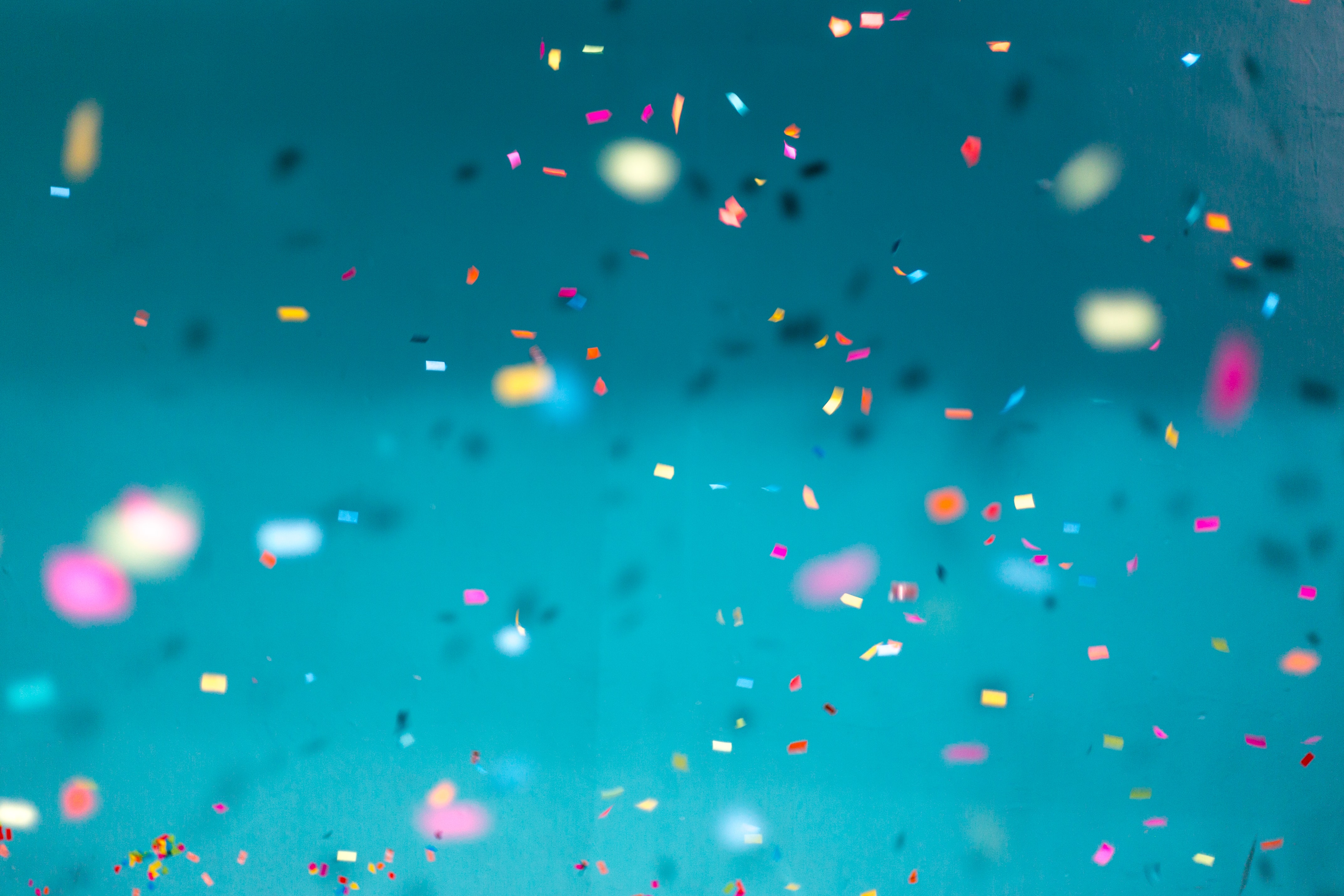 Hello Readers! This year, celebrate Latinx Heritage Month (September 15-October 15) by adding some books to your reading list. From post-war Korea to a near future in the Bronx, these titles span setting, genre, and experiences—and all are written by incredible Latinx authors.
Happy Reading!
G.I. Confidential by Martin Limón
Set in South Korea near the DMZ, the latest installment in the George Sueno and Ernie Bascom Investigations sees the two investigating a rash of armed robberies at local  banks. The robberies don't concern the American military—until a fatality occurs, and proof surfaces that US soldiers are behind the crimes. The case has been assigned to CID Agents Jake Burrows and Felix Slabem, but they certainly won't do anything that might make 8th United States Army look bad. So, Sergeants George Sueño and Ernie Bascom have decided to step in and investigate the robberies—and murder—themselves.
George and Ernie have their own problems to worry about, namely Katie Byrd Worthington, a pesky reporter for the Overseas Observer—an unsanctioned English-language tabloid that has found an audience in South Korea. Katie has published a story that implicates Army higher-ups in both sex trafficking and treason, and the pressure is on for the CID to disprove her claims. But what if they aren't false?
As George and Ernie dig deeper into the case, they find themselves the targets of a very unflattering publicity campaign, but perhaps also something much more dangerous.
Martin Limón himself was in the US Army for twenty years, including 10 years stationed in Korea. He is the author of fourteen George Sueno and Ernie Bascom Investigations and the short story collection Nightmare Range.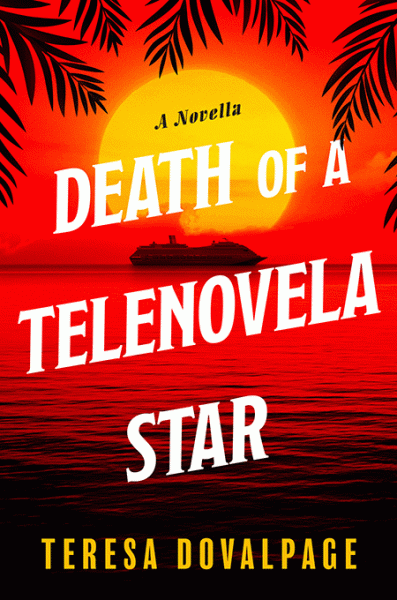 Death of a Telenovela Star by Teresa Dovalpage
Former Havana detective Marlene Martínez is now happily running a bakery in Miami. When her niece Sarita turns 15, she books a week-long cruise to Mexico and the Caribbean as a quinceañera present. Sarita is beyond thrilled to discover that a Cuban telenovela star, Carloalberto, is also aboard for the trip…Marlene slightly less so. Marlene gets the feeling Carloalberto is in some kind of trouble—he is constantly on edge, and shady characters seem to find their way to him.
Marlene's troubles quickly explode when murder occurs aboard the North Star. She will have rely on instincts she hoped never to use again in order to keep herself and her niece out of harm's way.
Teresa Dovalpage has also written two additional Soho Crime novels, Death Comes in Through the Kitchen and Queen of Bones, as well as 12 other works of fiction and three plays.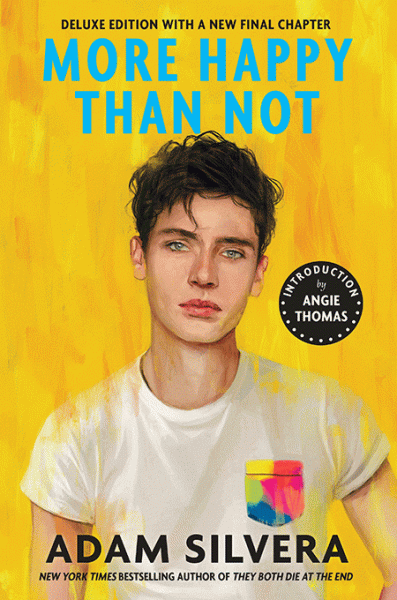 More Happy Than Not by Adam Silvera
MORE More Happy Than Not! This special Deluxe Edition of Adam Silvera's groundbreaking debut features an introduction by Angie Thomas, New York Times bestselling author of The Hate U Give; a new final chapter, "More Happy Ending"; and an afterword about where it all began.
Set in the near future in the Bronx, sixteen-year-old Aaron Soto has lost his happiness in the wake of his father's suicide. Despite the support of his girlfriend, Genevieve, and his overworked mom, Aaron cannot seem to return to normal. But when Aaron meets Thomas, a new kid in the neighborhood, something starts to shift inside him. Aaron can't deny his unexpected feelings for Thomas. Somehow, despite the tensions their friendship has created with Genevieve and his tight-knit crew, Thomas seems to be the answer Aaron has been looking for. But, Aaron cannot accept these feelings, so he looks for another solution. The Leteo Institute's revolutionary memory-altering procedure will straighten him out, even if it means forgetting who he truly is.
Adam Silvera is also the author of History is All You Left Me, which was an Entertainment Weekly Best Book of 2017.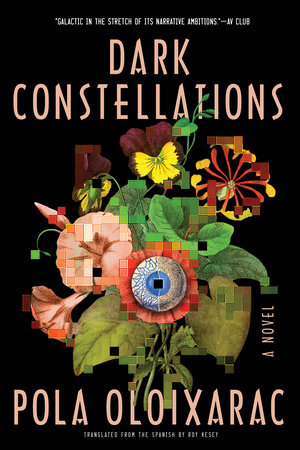 Dark Constellations by Pola Oloixarac
Pola Oloixarac's Dark Constellations is a powerful journey through space and time, moving between 1882, 1983, and 2024. Niklas Brunn is an explorer and plant biologist operating out of the Canary Islands in 1882. There, he researches Crissia pallida, a species alleged to have hallucinogenic qualities capable of eliminating the psychic limits between one human mind and another. In 1983 Buenos Aires, Cassio is coming of age with the internet and quickly becomes a talented hacker, riding the wave of transformations brought about by distributed networks, mass surveillance, and new flows of globalized capital.
This all culminates in the near-future southern Argentinian techno-hub of Bariloche. There, a research group works on a project that will allow the Ministry of Genetics to track every movement of the country's citizens without their knowledge or consent, using sensors that identify DNA at a distance. But the new technology contains within it the seeds of a far more radical transformation of human life and civilization. In a novel of towering ambition, Oloixarac's complexly intertwining stories reveal the power that resides in the world's most deeply shadowed spaces.
Pola Oloixarac is a fiction writer and essayist. Her other novel, Savage Theories, is "A stunning vibrant maximalist whirlwind of a novel," (Hari Kunzru, author of White Tears and Gods Without Men).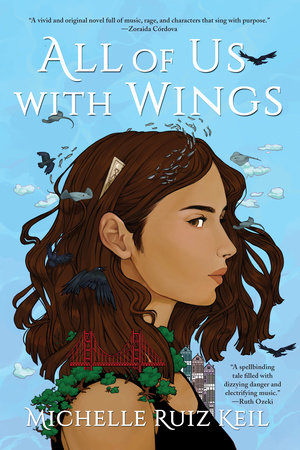 All of Us With Wings by Michelle Ruiz Keil
All of Us With Wings, Michelle Ruiz Keil's YA debut, follows seventeen year old Xochi, who is alone in a post-punk San Fransisco. There, she seeks solace from her past, a mother who abandoned her, and the man who betrayed her. Xochi does not remain alone for long when she meet precocious 12 year old Pallas, and her rockstar family. Xochi accepts a position as Pallas's live-in governess and quickly finds herself immersed in the free-love philosophy that guides the household.
But on the night of the Vernal Equinox, as a concert afterparty rages in the house below, Xochi and Pallas perform a riot-grrrl ritual in good fun, accidentally summoning a pair of ancient beings bound to avenge the wrongs of Xochi's past. She would do anything to preserve her new life, but with the creatures determined to exact vengeance on those who've hurt her, no one is safe—not the family Xochi's chosen, nor the one she left behind.