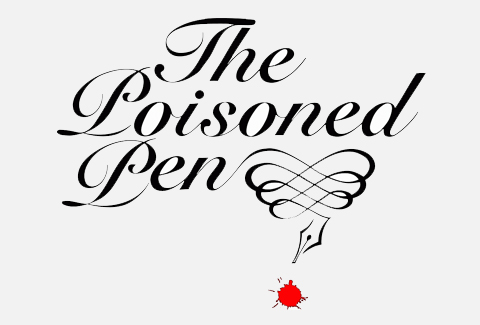 Come join some of Soho Crime's favorite authors at the Poisoned Pen's Mystery Conference and Rebusfest on September 2nd and 3rd in Phoenix, Arizona!
The conference is celebrating 30 years of publishing at the Poisoned Pen. It is hosted by Hank Phillippi Ryan, James Sallis, and Dana Stabenow alongside the guest of honor, Ian Rankin. Soho's authors James R. Benn, Mette Ivie Harrison, John Straley, Stephen Mack Jones, Francine Mathews, Sujata Massey, and Tim Hallinan will all be panelists in the various events throughout the conference.
Take a look at the scheduled events below and if you're interested, you can register to meet your favorite Soho Crime authors. Seats are limited and prepayment is required, so book your place today.
To register, call 480-947-2974 or 888-560-9919
Registration Fee: $125 (includes both days)
Location: The Arizona Biltmore 2400 E. Missouri Ave., Phoenix, AZ 85016
For preferred room rates, please go here and use the code: 2726435
The schedule for the two-day event is packed full, here is what you can expect along with book signings, swag, and a possible editors' panel:
Panelists
James R. Benn
Mark De Castrique
Warren Easley
Mary Anna Evans
Stephen Mack Jones
Mette Ivie Harrison
Annie Hogsett
Tim Hallinan
Thomas Kies
Sujata Massey
Francine Mathews
John Straley
David Wagner
Tina Whittle
Reavis Z. Wortham
Sunday
9:15-10:00 AM The History Beat
Dana Stabenow, Francine Mathews, James R. Benn
10:15-11:00 AM The City Beat
Warren Easley, Annie Hogsett, Stephen Mack Jones, Thomas Kies
11:00-12:00 PM Three PIs and The Bishop's Wife
Mette Ivie Harrison, Stephen Mack Jones, John Straley, Tina Whittle
12:15-1:00 PM Lunch on your Own
1:15-2:00 PM The International Beat
Tim Hallinan, Sujata Massey, David Wagner
2:15-3:00 PM Stabenow and Straley Talk Alaska Mystery
3:15-4:00 PM Researching Your Beat
James R. Benn, Sujata Massey, David Wagner, Reavis Z. Wortham
4:15-5:15 PM Agatha Christie Tea
Host: Hank Phillippi Ryan
Mary Anna Evans speaks on her Christie research project!
Quizzes, Prizes, and a concert with James Sallis and his band, The Three Legged Dog!
Monday
9:15-10:00 AM Sleuths and the Media
Mark De Castrique, Thomas Kies, Hank Phillippi Ryan
10:15-11:00 AM The Burglar vs Cops and a Lawyer
Cops: Mark De Castrique, Francine Mathews, Reavis Z. Wortham. Lawyer: Warren Easley. The Burglar: Tim Hallinan
11:15-12:00 PM Unconventional Women
Mary Anna Evans, Mette Ivie Harrison, Annie Hogsett, Tina Whittle
12:15-1:45 PM Lunch
James Sallis Interviews Ian Rankin
2:00-3:30 PM Ian Rankin Talks Scottish Literature and His Career