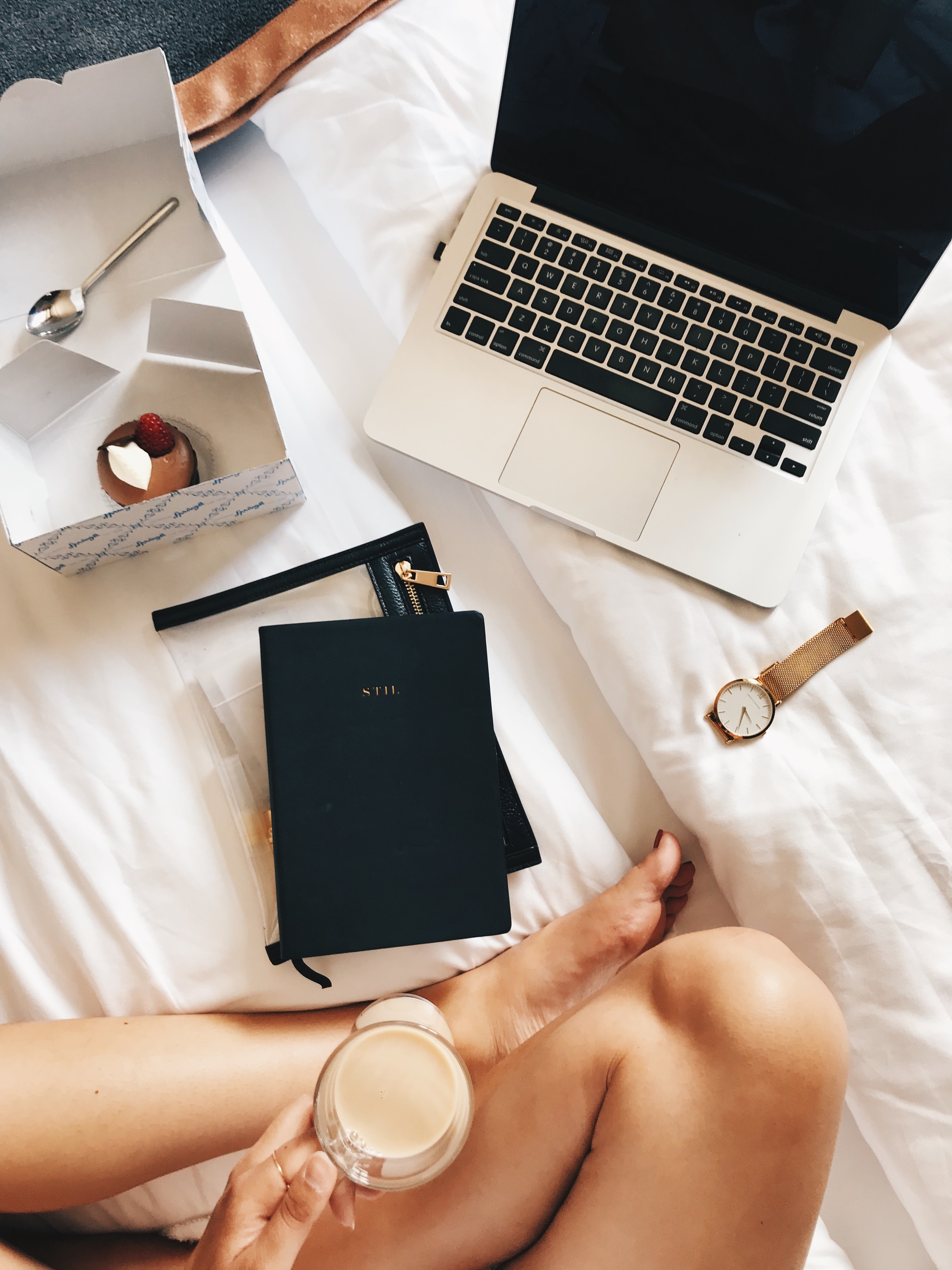 We know that you, like us, don't want to let anything get in the way of you and your books. Our favorite authors are coming to you virtually—so please, grab a slice of freshly baked bread and a cup of Dalgona coffee and join us for some virtual events, won't you? Dress code: pajama casual.
Samira Ahmed, Mad, Bad & Dangerous to Know
NYT bestselling author Samira Ahmed has been captivating YA audiences since her debut, Love, Hate & other Filters broke onto the kid lit scene in 2018. Her latest book is a feminist anthem starring Khayyam Macquet, an aspiring art historian on a mission to track down the truth behind Leila, a 19th century Muslim woman whose path intersected with Eugene Delacroix, Alexandre Dumas, and Lord Byron.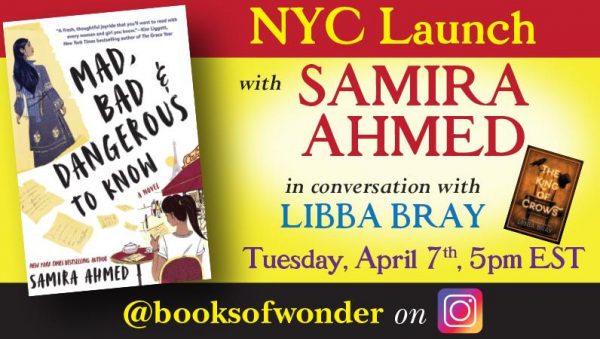 Tuesday, April 7th, 5 PM EST
Book Launch @ Books of Wonder
Join NYT Bestselling author Samira Ahmed to help us launch her third book, MAD, BAD & DANGEROUS TO KNOW—a "sweeping, feminist novel about equality and identity" (Teen Vogue) starring a present-day teen as she unravels the astonishing story of a Muslim woman living in the 19th century—a woman whose real story was co-opted by Alexandre Dumas, Eugene Delacroix, and Lord Byron.
Tune into @booksofwonder or @sam_aye_am on instagram!
Wednesday, April 15, 5 PM
Instagram takeover (all day) & Book Club Discussion w/ Square Books
Mad, Bad & Dangerous to Know is a Teen's First Book Club choice at Square Books (Jr.)! But you don't have to be a subscriber to join Samira in an IG live conversation on April 15.
Tune into @SquareBooksJr or @sam_aye_am on instagram!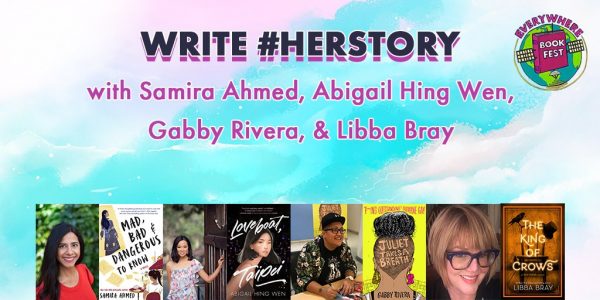 Saturday, May 2, Time TBD
Panel @ Everywhere Book Fest
Join Samira and other incredible YA authors as they explore how the stories they've written speak to the bigger picture of feminism and what it means to champion this narrative for young adults.
Check back for details.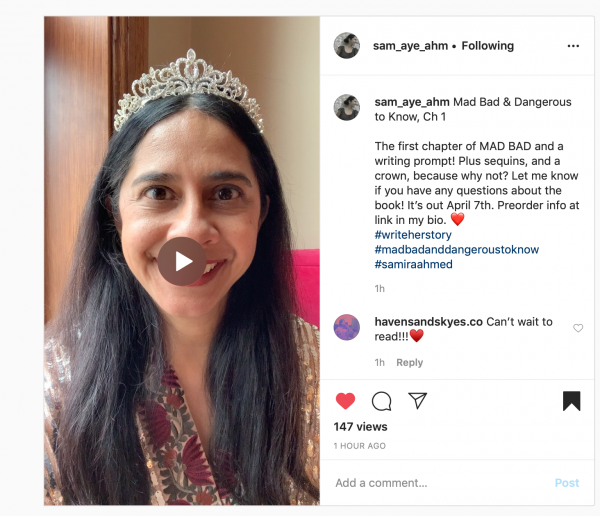 On the fence? Watch and listen to Samira reading chapter one of MAD, BAD & DANGEROUS TO KNOW live (and in a crown)!
Cara Black, Three Hours in Paris

The doyenne of the Parisian crime novel is back with a brand new book—her first standalone in twenty years of writing her bestselling Aimee Leduc series! Join her for a virtual escape to Paris as she discusses her new heroine, American markswoman Kate Rees, in various internet arrondissements.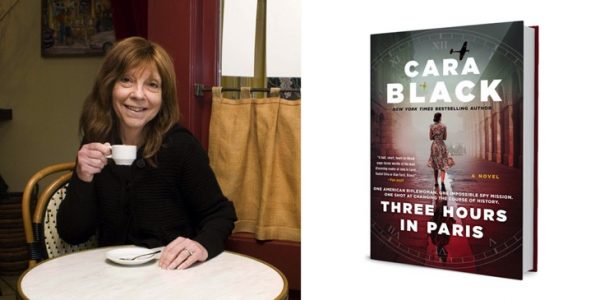 Tuesday, April 7th, 7 PM EST
Zoom Book Launch with Sujata Massey

We were thrilled to have Sujata Massey, author of the award-winning Perveen Mistry series, in conversation with Cara for the launch of Three Hours in Paris. Watch their discussion about Cara's approach to historical fiction, Paris, and writing strong female leads in full here.
Wednesday, April 8th, 7 PM EST
Facebook Live Discussion with Left Bank Books and Scott Phillips
We love when our authors get together—especially with amazing indie bookstores! Cara Black and Scott Phillips (author of That Left Turn at Albuquerque) are a crime-writing force to be reckoned with. Watch the discussion here. 
Saturday, April 11th, 7 PM EST
Zoom discussion with Book Passages and editor Juliet Grames
Book Passages has put together an incredible conversation series with a line-up of literary legends. Registering on Book Passages is easy; view their conversation here. 
Tuesday, April 14th, 7 PM EST
Facebook Live Discussion with the Poisoned Pen Bookstore
Last but not least, head on over to the Poisoned Pen's facebook page to tune in to Cara's chat with one of our favorite bookstores. Or you can always watch later on YouTube!
That's all for now, but check back for more virtual events as they are scheduled. We hope to "see" you soon!