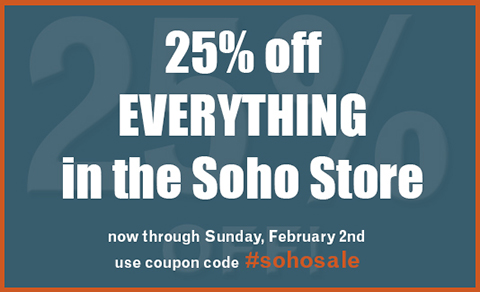 Dear reader,
It's the end of January.
Are you suffering from winter doldrums?
What with the holidays over and all the cold and early dark and ice and snow, sometimes it's easy to forget why January actually is a wonderful time of year, especially for book lovers.
Let us remind you.
All of our books are already marked down 30-40%, so with this sale you really will find some great deals.
Enter the coupon code #sohosale at the end of the checkout process.
Below are some January releases we are excited about.