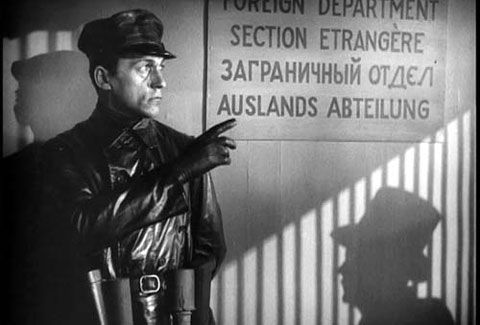 Consulting a website which listed the best 690 spy novels ever written, I was surprised to find The Fellowship of the Ring at #230. How, I wondered, did that qualify as a spy novel? And that wasn't the only question the list provoked. The spy fiction genre seems a rather movable feast.
Most bookstores, at least in the UK, tend to group classic literature, so-called non-genre fiction, traditional romance and modern romance (the pejoratively labelled chick lit) in one great swathe of shelving, and reserve the sub-shelves for illegal behaviour (crime/mystery in its many forms) and adventures in never-never land (Science and fantasy fiction). There aren't enough spy novels to warrant shelving of their own, so they end up in either crime or general fiction, presumably at the whim of the manager. My books—the Station series and Jack of Spies—usually end up in the latter, for which I am grateful. They might have characters who are spies, but I certainly don't think of them as 'spy novels'.
That said, there seems to be a consensus that two of the authors who (I hope) influenced my work are often referred to as spy novelists. Between the 1930s and 1970s Eric Ambler produced a string of novels about ordinary people caught up in political shenanigans of one sort or another, often in countries not their own. In book after book he captured the sleazy absurdity of it all, and in the process made the world a little more understandable.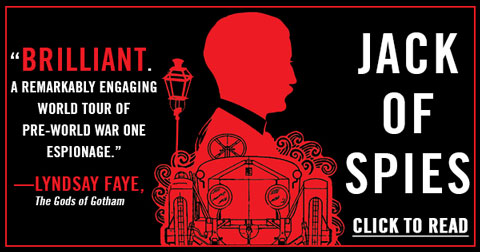 But interesting though the subject matter was, that wasn't what made the books great. During that same period Raymond Chandler and Ross Macdonald were exploring much the same emotional and social territory in their private detective books. Both wrote mysteries, but what made them brilliant were the writing and characterisation, and the light they shone on American society at a particular place and time.
Ambler's obvious heir was (and is) Alan Furst, whose novels set in Europe before and during the Second World War—particularly Night Soldiers and Dark Star—both excited and inspired me. Here was someone, like Eric Ambler, who painted a realistic picture of the twentieth century's long battle between left and right. Here were decent communists and venal conservatives, decent conservatives and venal communists, all struggling to survive and maybe win a round or two in the process.
The only other 'spy writer' who comes close to these two is Graham Greene, who considered his 'spy novels' —most notably, The Quiet American and Our Man in Havana—inferior to his other works.
If spy fiction's parents were Conrad's The Secret Agent and John Buchan's The Thirty-Nine Steps, then most of the children have followed Buchan, sacrificing characterization for image, insight for cynicism, the real world in all its complexity for the crudest political clichés. I loved the James Bond books as an adolescent, and I can still enjoy watching Matt Damon's play Ludlum's Bourne, but as a writer I find them more of a warning than an inspiration.
•
* this post originally appeared on the Porter Square Books blog