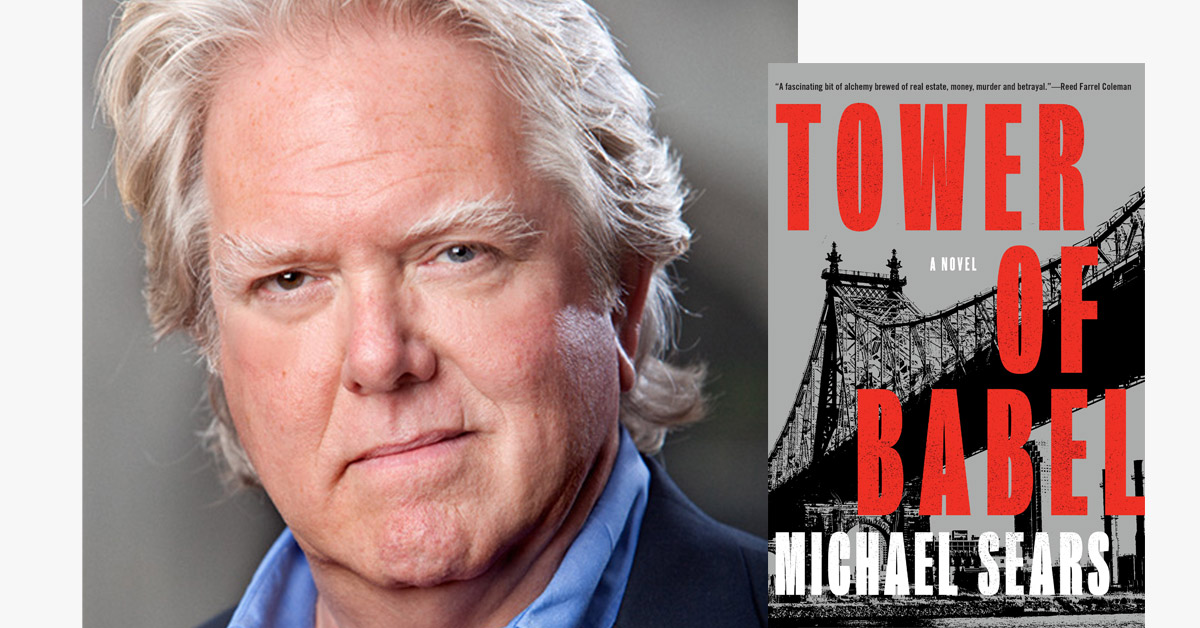 I've lived on Long Island now for the last twenty-five years or so and before that I lived in Manhattan for twenty years.  Queens was what I traveled through to get from one to the other.  That, unfortunately, is how the borough is viewed by far too many.  The forgotten borough.
Queens, I learned when I spent two years working on various real estate projects there, is the most ethnically and culturally diverse county in the United States—probably in the world.  This is where immigrants have gotten their start in New York for two hundred years, and still do.  It can be a place of assimilation, or a haven for the lonely and homesick.  There are the large communities that dominate certain geographic areas, like the Korean diaspora along Northern Boulevard, or Flushing's Chinatown, but spread throughout are enclaves from everywhere on earth from Albania to Zamunda.
My most recent crime novel, Tower of Babel, celebrates that diversity, through the people, their customs, and their food.  The politicians may be corrupt, the developers heartless, and the gangsters ever-present, but there are also the poets, the rebels, and the innovators.  They all meet in this story of love, murder, and a real estate project that threatens to destroy the community.
I was attracted to Queens for two reasons:  because all this diversity means constant change – and change always threatens someone; and because there are not a lot of books about Queens out there.  You can fill a library with Manhattan books from Greenwich Village to Harlem, but it's tough to fill a shelf with Queens novels.  But what you'll find is really good stuff.
Here are some suggestions:
 We Are Not Ourselves, by Matthew Thomas – A multi-generational saga about Irish immigrants yearning to escape their heritage and embrace the American Dream.  The New York Times called it "…one of the best novels you'll read this year."
Native Speaker, by Chang-Rae Lee – A young Korean-American investigator is assigned to look into a politician, and ends up questioning almost everything in his life.  It's heartbreaking and haunting and reveals much about New York political intrigue and ethnic tensions.
 Dogfight, A Love Story, by Matt Burgess – A young dope dealer and his really bad day.  It's funny, it's scary, and it's very real.  Burgess has a great ear and a love for even his most despicable characters.  A great Queens book.
Corona, by Bushra Rehman – This is another book about escaping Queens, but this one is different.  A young Pakistani woman from Corona is banished from the city, but everywhere she travels in America, she is brought back to an appreciation of what she was forced to leave behind.  It's funny and very serious.
Preparation for the Next Life, by Atticus Lish – A Chinese Muslim woman emigrates to America–illegally–and falls in love with a disabled Iraqi war vet suffering from PTSD told without sentimental escape.  It's all sharp angles and hard surfaces.
Rockaway by Tara Ison – Rockaway, like much of the shore communities, got creamed by Hurricane Sandy.  This book takes place a decade earlier and shows just what was lost. An unlikely outsider escapes to this beach community to rediscover herself and finds so much more.
Too often the middle-class residents of Queens are viewed as quasi-suburbanite conformists in the Archie and Edith Bunker mold. Dissident Gardens, by the great Jonathan Lethem tears that picture to pieces in this story of three generations of radical activists from Sunnyside.
Not a novel, but an anthology of short stories, Queens Noir, edited by Robert Knightly features pieces by local authors, many of whom you've read and some that may be new to you, among them, an Edgar Award-winner.
    Tower of Babel is available now from Soho Crime.