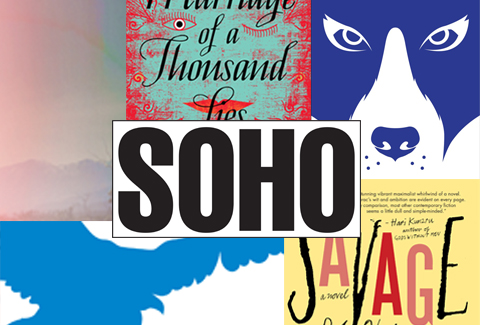 2016 was famously a dumpster fire, THE WORST, a celeb-killing garbage year, and, a couple weeks in, all indicators suggest a massive net increase in suffering in 2017, unless you're a billionaire, and maybe still then. But, in spite of all, I'm happy to say: this is one of the most exciting years for literary fiction* in the history of Soho Press. In the months to come, our flagship Soho Press imprint will publish books by eight remarkable writers. Half of these books are debut novels. Two are story collections. One is a work in translation. Two were originally published outside the US. One channels an ancient work of Roman hagiography, and one features a sentient dog with a sword. You will find in these pages politically motivated hackers, a queer immigrant couple, journalists targeted by their government, satires of history and empire, and not one but two (perhaps three, or four) versions of the end of civilization as we know it. In pursuit of their visions, these authors have produced works that speaks fearlessly and with great originality to our historical moment—to all that's gone into getting us where we are, and what might come next.
So, without further ado, Soho's literary fiction authors, class of 2017.
Mark Doten, Senior Editor, Soho Press
*I am using the term literary fiction here broadly and as a term of convenience, not to pigeon-hole anyone, but to distinguish these titles from the—also wonderful—books being put out by our other two imprints, Soho Crime and Soho Teen, whose titles of course intersect with the "literary" in all kinds of ways, just as the books below inevitably intersect with other genres, as has been the case with all novels since the beginning of the form.
January: SAVAGE THEORIES by Pola Oloixarac
Debut novel, trans. from the Spanish by Roy Kesey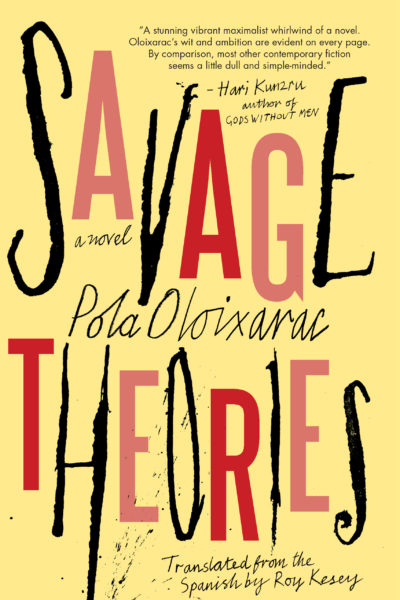 The year started off with a roar this week with Pola Oloixarac's brilliant, multitudinous, delirious debut. Ketamine, evolutionary psychology, group sex, video games, revolutionary hackers, and savage academic satire: a library's-worth of ideas stuff the pages of this wildly ambitious debut.  Pola, an Argentinean writer, journalist, and translator, currently living in Berkeley, was selected by Granta for their "Best Young Spanish Language Novelistst" list following the publication of this hilarious and confounding book.
"A stunning vibrant maximalist whirlwind of a novel. Oloixarac's wit and ambition are evident on every page. By comparison, most other contemporary fiction seems a little dull and simple-minded."
—Hari Kunzru, author of GODS WITHOUT MEN
"While there are echoes of Borges and Bolaño here, the synthesis of ideas and the manic intelligence are wholly new. Brilliant, original, and very fun to read."
—Kirkus Reviews, Starred Review
March: SONORA by Hannah Lillith Assadi
Debut novel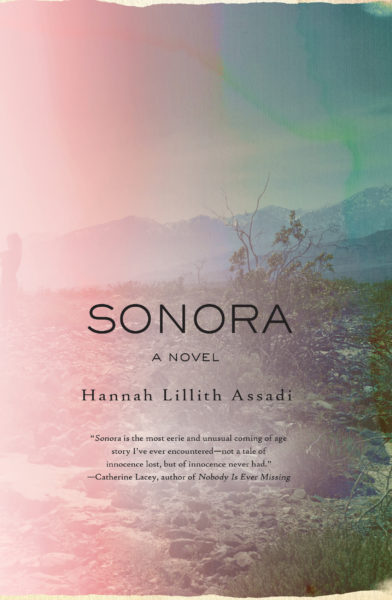 SONORA is a hypnotic, strange, beautiful debut novel—slender but mighty. It's a story of female friendship and young women in trouble. It's about family, drugs, growing up, wanting things too much. The whole book is strangely lit, buzzing against an almost fantastical background in the Southwestern American desert. The narrator's family history (Palestinian-American father and Israeli-American mother) informs the story in subtle and surprising ways, and her relationship with her haunted best friend provides one hell of a death-driven engine for the book. I have no doubt you will be hearing a lot more about Hannah Lillith Assadi in the years to come. Get in on the ground floor with this stunner of a first novel.
"SONORA is the most eerie and unusual coming of age story I've ever encountered—not a tale of innocence lost, but of innocence never had. In a story steeped in sorcery and curses, Assadi looks to the heavens, wild-eyed and bewildered."
—Catherine Lacey, author of NOBODY IS EVER MISSING
"With penetrating grace, Hannah Lillith Assadi details the intoxicating precarity of being young and alive and desperate to change. SONORA is unforgettable and deeply felt, the type of book that brings you close, infiltrates you, and leaves you with the sense that you've just lived an entire life."
—Alexandra Kleeman, author of YOU TOO CAN HAVE A BODY LIKE MINE
April: MAD COUNTRY by Samrat Upadhyay
Stories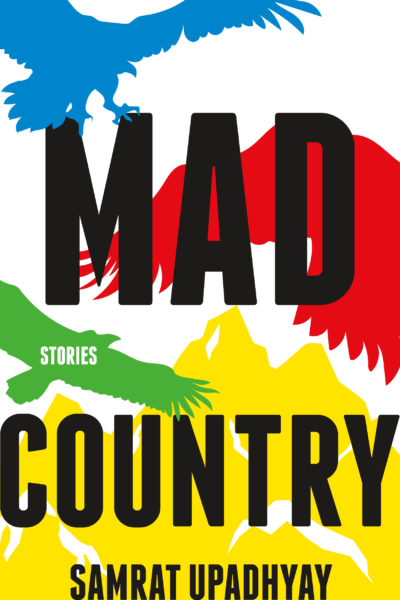 Samrat Upadhyay's MAD COUNTRY tells (poignantly and pitilessly) the stories of a cross-section of characters in Nepal and the United States: journalists harassed and murdered by their own government, a Nepali-American immigrant who joins the Ferguson protests, a white American woman in Kathmandu obsessed with Nepali culture, and a range of others: loners, fractured families, characters drawn to or repelled by otherness, people caught between cultures in global currents they can only partially comprehend. The narrator of the title story, lying sleepless in a prison cell, her world turned upside down by a change in politics, thinking about the people she used to know, says: They came to me as though they were people I'd known a long time ago, perhaps when I lived in a distant, mad country. Is it the past that's mad, or the present? Or are we the mad ones, for believing in any particular system—that it will endure, that our positions in it will be safe?
Praise for Samrat Upadhyay
"Samrat Upadhyay brings us in contact with a world that is somehow both very far away and very familiar"
—The New York Times
"Upadhyay … illuminates the shadow corners of his characters' psyches, as well as the complex social and political realities of life in Nepal, with equal grace."
—Elle
May: D'ARC by Robert Repino
A Novel in the War No Name series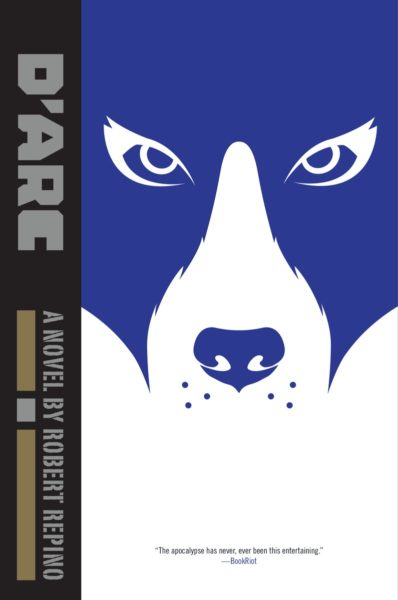 Robert Repino's 2014 novel MORT(E), a tale of sentient animals after the apocalypse, was a huge hit for Soho. That book was the utterly original story of a housecat turned hero searching for his old companion, the dog Sheba, in the midst of a ruinous war between ants and humans. Since then, Robert's universe has continued to grow, with the novella Culdesac (about the titular badass bobcat) and this year, with D'ARC. Set after the end of the war described in Mort(e), the new novel centers around Sheba (now known as D'Arc), and her role in a new conflict, against intelligent, grotesque, and very deadly creatures of the briny deep. From arctic waters, to a beaver village under assault from a giant spider, to a group of sleepy, protocol-obsessed bats, D'ARC is a triumphant return to an extraordinary world.
"The War With No Name saga's visceral palpability, hypnotic fatedness, and emotional gravitas make it the War and Peace of beast fables.  The latest installment, D'ARC, carries forward the future history of this posthuman world with searing action, unexpected twists and brilliant new characters.  Think Margaret Atwood crossed with Robert Stone, and you are maybe halfway to Repino's virtues."
—Paul Di Filippo, author of LOST AMONG THE STARS
June: Marriage of a Thousand Lies by SJ Sindu
Debut novel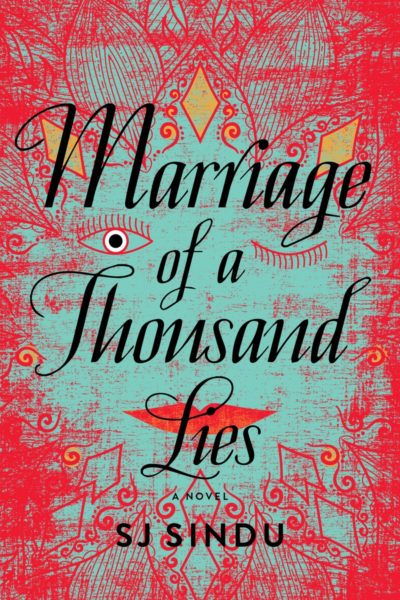 Sindu has spoken about the pressures placed on books by writers from marginalized communities: will they be "niche," to be read only by other from their community—or will they be seen as "universal"? Will they be read for their politics—or their aesthetics? I don't know how people will receive Sindu's moving, perceptive debut. It is the first queer Sri Lankan American novel, and that's something that people will talk about. But as an editor, what made me fall for this book was the protagonist: Lucky, an unemployed millennial programmer, at times self contained, pessimistic, passive, and yet, at moments—as a dancer, a rugby player, a drinker, a lover—she explodes with everything her life can't stamp out. MARRIAGE OF A THOUSAND LIES tells the story of Lucky, her family, and her marriage of convenience to a gay friend. She and her husband present a heterosexual front to their families in the Boston Sri Lankan community, and date on the side. But the lies can't last, and the ways that they fall apart are both inevitable and breathtaking.
If there was one book on the 2017 list I could require our incoming president to read, this would be it.
"A remarkable novel rich with interlocking issues both timeless and timely. SJ Sindu's debut is more than impressive; it's important."
—Robert Olen Butler, Pulitzer Prize–winning author of A Good Scent from a Strange Mountain
"I love Lucky, the unforgettable narrator of MARRIAGE OF A THOUSAND LIES. She has taken a place among my favorite misfits in literature, a young woman longing for love and tradition and celebration and family even as she defies expectations and navigates her own paths. I'm especially captivated by the novel's honesty and tenderness—SJ Sindu is an intuitive writer with great insights into the complications of love and friendship."
—Timothy Schaffert, author of The Swan Gondola
August: SIP by Brian Allen Carr
Debut novel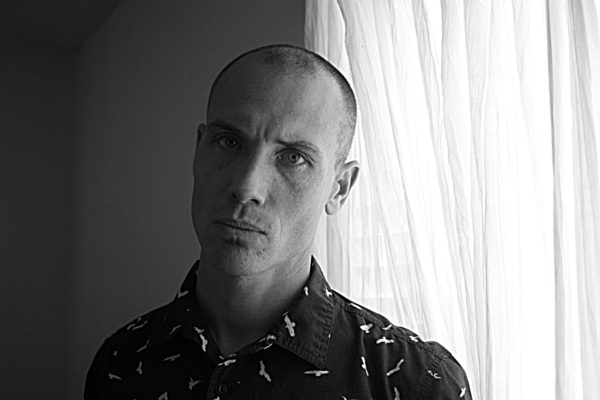 I've given advance copies of this book to several people who have read it and loved it, while also commenting on the inadequacy of my descriptions of it. So, please bear with me, as I do my best to sum up this strange and extraordinary debut. SIP is set in the future in rural Texas. Society collapsed after people gained the ability to drink shadows—their own and others. Some people live in domes, some in villages surrounded by circular tracks and perpetually circling trains, some live in the wilds beyond. SIP is poetic and vicious, by turns funny and brutally violent, and fearless in the construction of its strange new world. It's also shockingly good on addiction (shadow sipping works on the brain in a way similar to other addictive substances). And Carr writes beautifully about friendship, and trains, and killing, and animals—including what the shadows of various species of animal taste like (rabbit shadows taste like "tunnels and burrows and darkness and warmth"). In short, watch out: SIP is a monster.
"Brian Allen Carr's SIP is funny, literate, crass, dark, violent, lyrical, oddly touching, and totally bat-shit crazy. I loved it."
—Paul Tremblay, author of A HEAD FULL OF GHOSTS
September: SOLAR BONES by Mike McCormack
Novel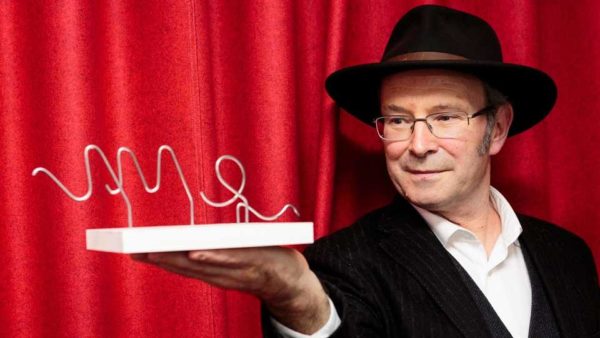 Published in Ireland last year by the small but visionary Tramp Press, Mike McCormack's first novel in a decade won both the 2016 Goldsmiths Prize and the Irish Book Awards Novel of the Year. It captures in a single relentless sentence a day of in the life of a rural Irish engineer in the globally interconnected 21st century, reaching from the quotidian pleasures of family to the vast systems that regulate our existence; from the ancient past to the present; from the living to the dead. A vital, tender, acerbic, warm, and death-haunted work, it builds its own style and language one broken line at a time. (It also has my favorite ending of any novel I've read in years, but don't skip ahead, you will most likely read this in a single propulsive sitting…)
"The magnificent song that is SOLAR BONES possesses such peculiar depth, such consonances and dissonances that it is a reminder that a writer of talent can seemingly take any place, any set of characters, any situation and create from them a total vision of the reality. This is a book about Mayo, Ireland, Europe, the world, the solar system, the universe."
—The Guardian
"McCormack is one of our bravest and most innovative writers—he shoots for the stars with this one and does not fall short."
—Kevin Barry, author of BEATLEBONE