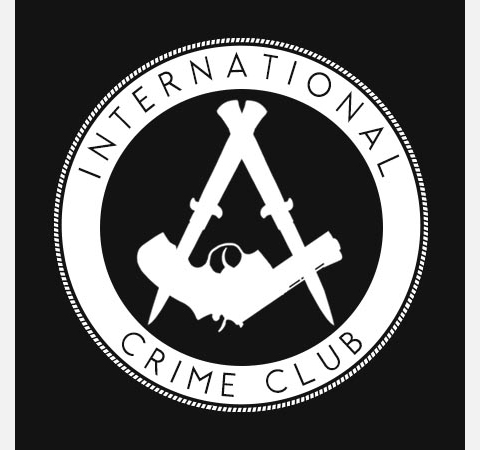 Each month, members of the Soho International Crime Club receive a new selection from Soho Crime's library.
The books arrive early, before they are actually available on bookstore shelves, and oftentimes are accompanied by related trinkets, exclusive access to author interviews and content, or, as is the case this month, an additional book free of charge.
October is an especially propitious month to join the club as beloved author Timothy Hallinan's new Junior Bender novel is our featured title.
In Nighttown, Junior breaks his own rule about never taking a job that pays too well. He knows that in the criminal underworld, if you're offered more money than a job is worth, someone is going to end up dead. But he's bending his rule this one time because he and his girlfriend, Ronnie, are in desperate need of cash to hire a kidnapper to snatch Ronnie's two-year-old son back from her ex.
Publishers Weekly gave the novel a starred review, saying, "Hallinan's top-notch prose and plotting are reminiscent of Lawrence Block and Elmore Leonard."
Nice!
Not content with sending Crime Club members just one book by a bestselling author, this month we have included a second: Mick Herron's The Marylebone Drop.
The Marylebone Drop is a thrilling, read-it-in-one-sitting novella written by an author who many are calling this generation's John le Carré. A drop, in spook parlance, is the passing on of secret information. It's also what happens just before you hit the ground.
Old spooks carry the memory of tradecraft in their bones, and when Solomon Dortmund sees an envelope being passed from one pair of hands to another in a Marylebone café, he knows he's witnessed more than an innocent encounter. But in relaying his suspicions to John Bachelor, who babysits retired spies like Solly for MI5, he sets in motion a train of events that will alter lives.
Both books are on their way to Crime Club members now. If you would like to subscribe and enjoy reading these and other award-winning books from Soho Crime every month – or give the subscription as a gift – please head over to the subscription page and choose a plan that is right for you (print or digital).
Forthcoming selections include:
• November: The Big Empty by Stan Jones
• December: Lives Laid Away [Signed Edition] by Stephen Mack Jones
• January: The Hunting Game by Helene Tursten
• February: Black Souls [+ Calabrian treats!] by Gioacchino Criaco
• March: Diary of a Dead Man on Leave by David Downing
• April: Summer of Ellen by Agnete Friis
As a token of our appreciation, we will send you a special "Welcome to the Club" package along with your first books.
We hope to hear from you soon.