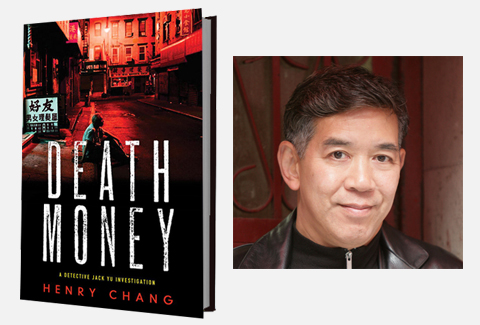 Henry Chang's Death Money publishes April 15th. It's the fourth book in the Detective Jack Yu Investigation series, and follows Yu's latest case, that of solving the murder of an unidentified Asian man whose body is found in the Harlem River. The murder takes Jack from the benevolent associations of Chinatown to the take-out restaurants, strip clubs, and underground gambling establishments of the Bronx, to a wealthy, exclusive New Jersey borough. It's a world of secrets and unclear allegiances, of Chinatown street gangs and major Triad players. With the help of an elderly fortune teller and an old friend, the unpredictable Billy Bow, Jack races to solve his most difficult case yet.
If you're not familiar with Chang's books, you should be. Award-winning author Stuart Neville's praise says a lot:
"Think you know New York? Then let Henry Chang show you around. This is tough crime fiction that reaches into the darkest corners of Chinatown and beyond, written with a deep understanding of the world through which Detective Jack Yu moves, and a soulful compassion for those who inhabit it. Every word has the ring of truth about it."
Chang's penetrating portrait of Chinatown inspired us to go looking for photographs of the neighborhood over the years. We found a handful, and they're pretty excellent. But we want to see more! Will you help us?
Send us your photographs of Chinatown, any Chinatown, be it New York's or elsewhere, post them in the comments, and you'll be entered to win a signed hardcover of Death Money!
The photographs below come courtesy of shorpy.com, and show the filthy, beautiful New York's Chinatown of the early twentieth century. Click the images to see them at full size, it's worth it.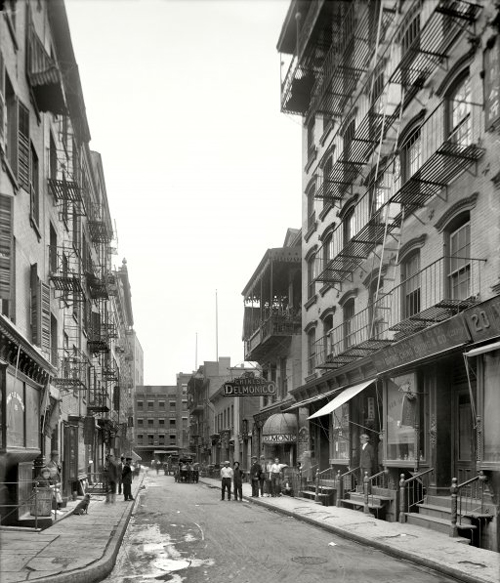 New York circa 1900. "In Chinatown, Pell Street." 
* * *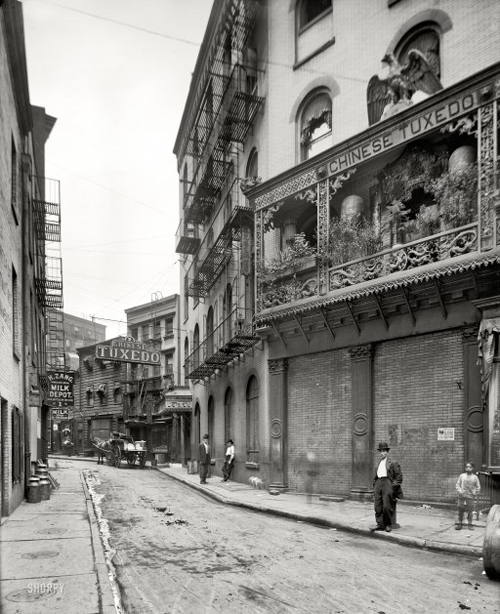 Circa 1901. "Doyers Street, Chinatown."
* * *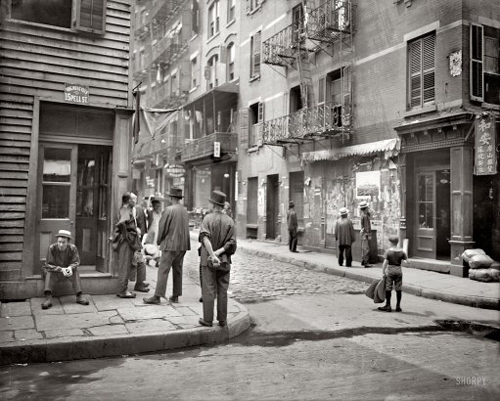 New York circa 1910. "Pell Street, Chinatown." Mon Lay Won, a restaurant that billed itself as the "Chinese Delmonico," figured in the Tong Wars of the early 20th century. 
* * *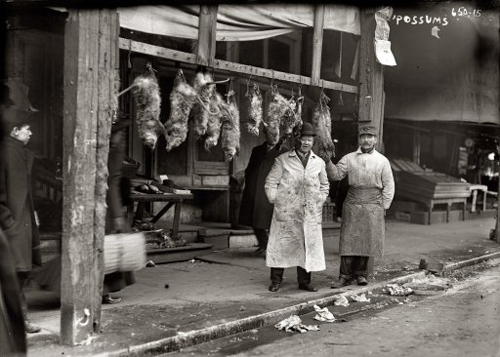 New York circa 1916. "Opossums hanging up outside shop."
* * *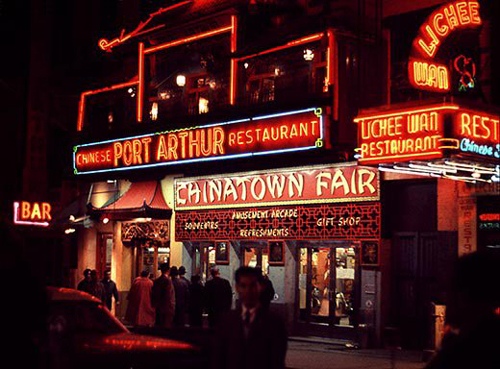 (And here's a photo contribution from Death Money author Henry Chang: The Port Arthur Restaurant in NYC's Chinatown. Thanks, Henry!)