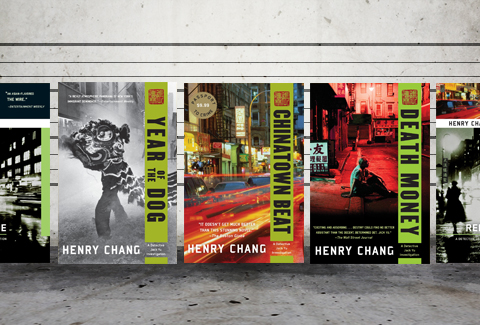 "A vivid, street-level portrait . . . evokes the spirit, sights, smells and language of his setting in compelling and original fashion."
—The New York Times
 The Detective Jack Yu Investigations
Setting: Chinatown, NYC
Number of Crimes (Titles in Series): 4
Last Seen (Most recent title):  Death Money
Series description: In New York's Chinatown, a neighborhood where 99 percent of the cops are white, Detective Jack Yu relies on both modern police methods and his knowledge of Chinese culture to solve crimes.
Series includes: Chinatown Beat, Year of the Dog, Red Jade, Death Money
Henry Chang was born and raised in New York's Chinatown, where he still lives. He is a graduate of Pratt Institute and CCNY.
#SohoCrime25