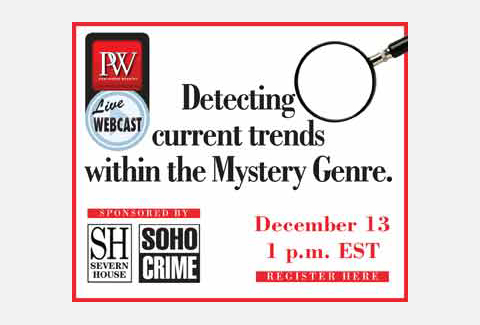 Tomorrow, Friday the 13th (how perfect!), our own Juliet Grames, editor of our entire Soho Crime list and associate publisher of Soho Press, will join Peter Cannon of Publishers Weekly for a webcast exploring trends in crime fiction—now and in The Future.
You'll have to tune in here to hear Juliet's pro opinion on the matter, but there's been a lot of talk this year about what's next and what's big for the vast crime genre. After the rise of Stieg Larsson's Millennium Series, Library Journal notes, "no place in the world is safe from crime." In particular, Scandinavian and Nordic crime is the clear trend—due to Stieg again, but also to dynamos like Jo Nesbo and our own Lene Kaaberbøl and Agnete Friis, authors of the Nina Borg novels (the latest of which, Death of a Nightingale, was just reviewed on NPR's Fresh Air).
Pro tip: you can subscribe to get a new hardcover every month from the Soho Crime line here. If you ask me, that's the best barometer of what the Next Big Thing is for crime fiction.
So what are you waiting for? Sign up for Juliet's webcast, and follow the discussion on Twitter with the hashtag #pwwebcast.