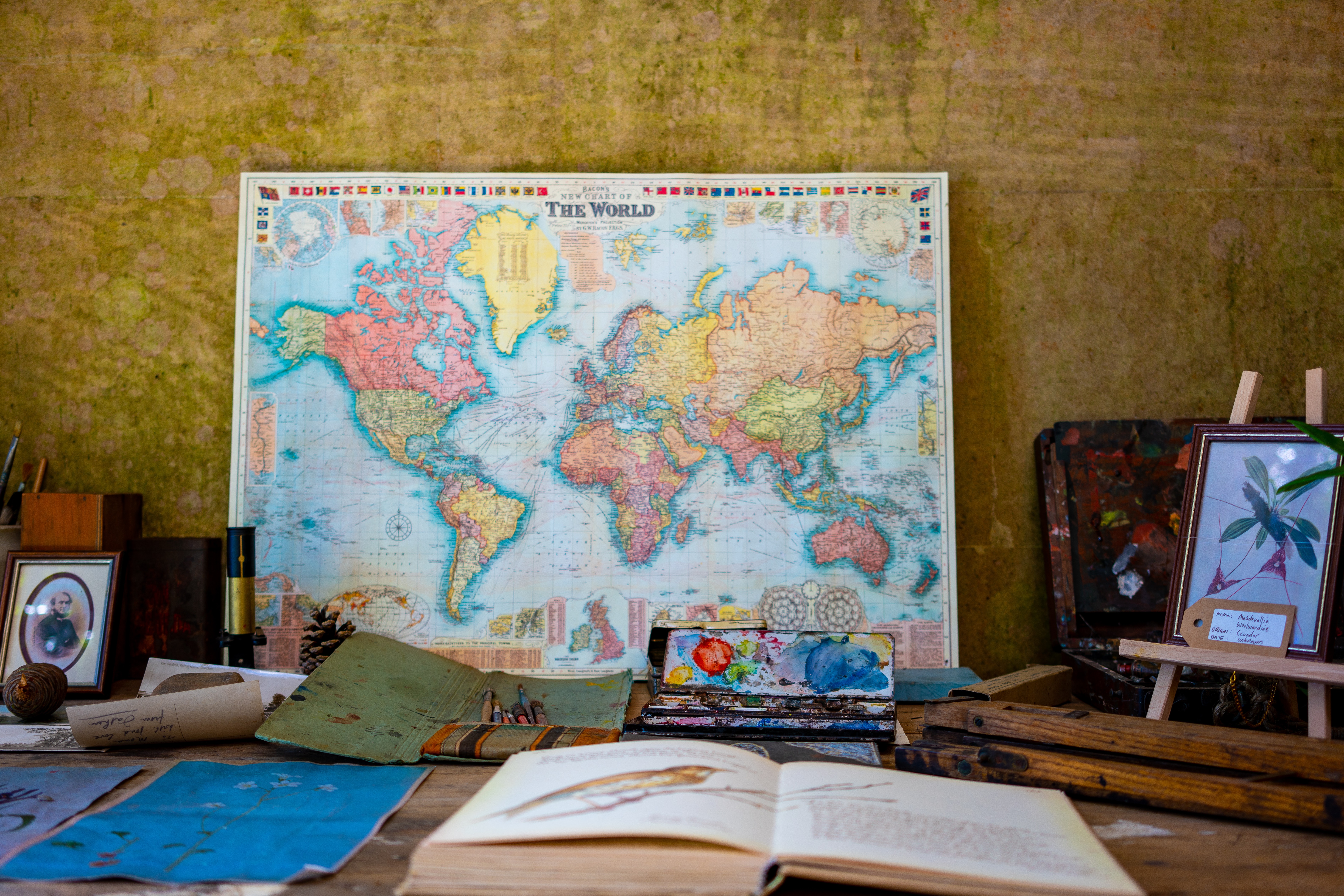 If you haven't heard of #WITmonth, we invite you to start here—with some of our favorite women in translation at Soho Press! Founded by blogger Meytal Radzinski, Women in Translation month turns the spotlight on literature by women in translation, a group historically underrepresented in translated literature (see the research by Three Percent, who have been studying the field of translated lit for over a decade).
These authors and their characters encompass an enormous range of experiences, complexities, and stories, just as real women around the world do. These women will take you on a globetrotting, whirlwind adventure.
Innocence by Heda Margolius Kovály, transl. by Alex Zucker (Czech)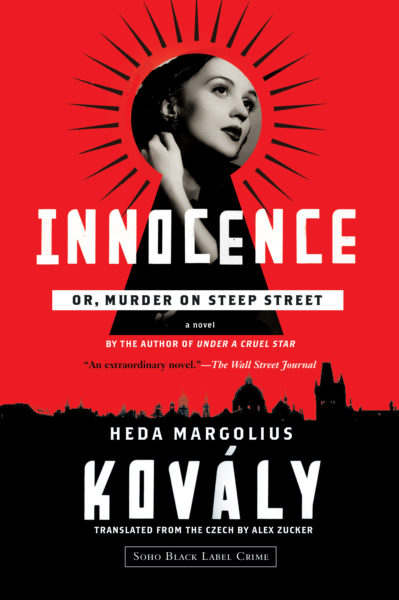 A renowned Czech writer and born to Jewish parents, Kovály wrote Innocence based on her experiences living under Stalinist oppression, as well as a memoir, Under a Cruel Star: A Life in Prague. She was also a respected translator herself. Among the work she translated into Czech: Raymond Chandler, Philip Roth, Saul Bellow, Arnold Bennett, Muriel Spark, H. G. Wells, William Golding, and others. Innocence is a mystery within the daily reality of 1950's Prague. No one is safe from suspicion or accusations of treason. In the midst of this political tyranny, a young boy is murdered at the cinema. The ensuing investigation shed too much light on the lives of the women who work there, each desperate to keep her secrets hidden.
Alex Zucker is an award winning translator of Czech literature. Since 2018, he has been a member of the Cidilla & Co. literary translator's collective.
An Elderly Lady Must Not Be Crossed by Helene Tursten, transl. by Marlaine Delargy (Swedish)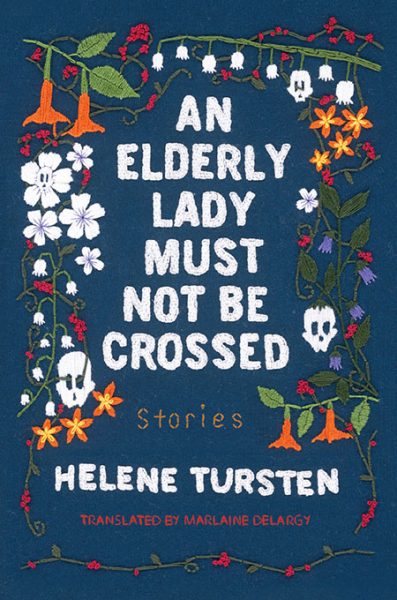 Helene Tursten is a prolific Nordic crime writer best known for her Irene Huss series. After the success of her noir short story collection, An Elderly Lady is up to No Good, Tursten is back with a with the second installation in this wickedly delightful series—don't let it fly under your radar! Available for pre-order now!
Don't let her age fool you. Maud may be nearly ninety, but if you cross her, this elderly lady is more sinister than sweet. Just when things have finally cooled down for 88-year-old Maud after the disturbing discovery of a dead body in her apartment in Gothenburg, a couple of detectives return to her doorstep, ruining a perfectly good afternoon. Though Maud deftly dodges their questions with the skill of an Olympic gymnast a fifth of her age, she wonders if suspicion has fallen on her, little old lady that she is. The truth is, ever since Maud was a girl, death has seemed to follow her.
In these six interlocking stories, memories of unfortunate instances keep bubbling to the surface while present problems require her immediate attention. Luckily, Maud is no stranger to taking matters into her own hands… even if it means she has to get a little blood on them.
Marlaine Delargy translates Helene frequently, including several of her Irene Huss Investigations and Embla Nyström Investigations series. She is based in the UK.
The Sleeping Nymph by Ilaria Tuti, transl. by Ekin Oklap (Italian)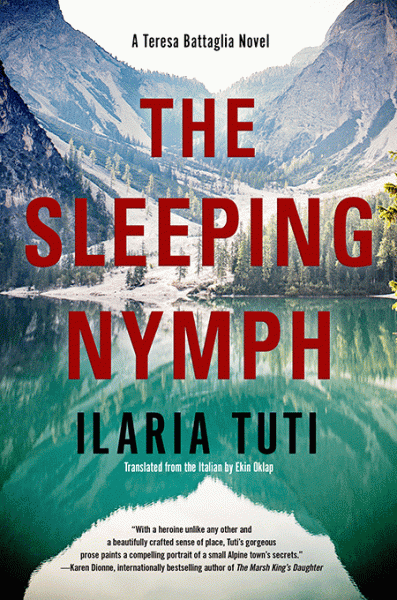 Ilaria Tuti's The Sleeping Nymph is the follow up to her debut novel, Flowers Over the Inferno, which was a Barnes & Noble Pick of the Month, and part of her Tersea Battaglia Investigations series. The beautiful Italian alps prove to be much more deadly than they would appear in The Sleeping Nymph. Superintendent Battaglia is back. A strange cold case has landed on her desk, with DNA evidence that proves that a portrait painted at the end of World War II was painted with matter from a human heart. As Battaglia gets closer to the truth, another human heart turns up. But Tersea's problems don't end there. Her body is betraying her as her illness progresses and a man who she hoped to never see again becomes her boss.
Ekin Oklap is an American translator for Turkish and Italian works. She was shortlisted for the International Booker Prize in 2016 for her translation of Orhan Pamuk's A Strangeness in my Mind.
Lady Joker Volume 1 by Kaoru Takamura, transl. by Allison Markin Powell and Marie Iida (Japanese)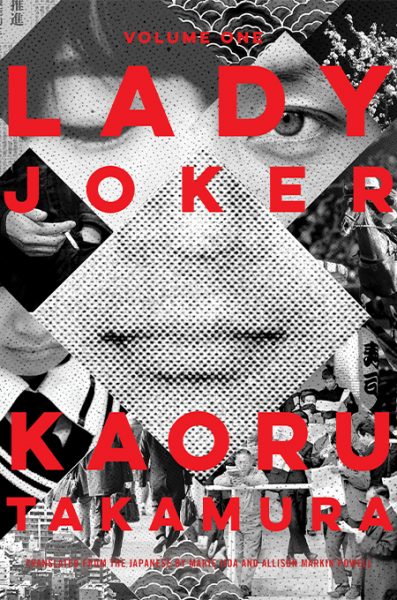 Kaoru Takamura's Lady Joker is a Japanese crime fiction masterpiece. It will also be her English language debut. Inspired by an unsolved true-crime kidnapping case, Lady Joker has become a cultural touchstone since it's 1997 publication, acknowledged as the magnum opus of one of Japan's literary masters, twice adapted for film and TV and often taught in high school and college classrooms.
It is Tokyo, in 1995 and every Sunday, five men meet at the racetrack to bet on horses. These men have little in common, other than their deep dissatisfaction with their lives and the conditions that they perceive as having led to them. So, they decide to take revenge. They pick a target that will perfectly capture their anger towards a society more concerned with corporations than human life. They decide to kidnap the CEO of Japan's largest beer conglomerate and extract blood money from the company's corrupt financiers.
Keep an eye out for more news on Lady Joker Volume 2, the final installment coming out in summer of 2022.
Allison Markin Powell has been awarded grants from English PEN and the NEA and the 2020 PEN America Translation Prize for The Ten Loves of Nishino by Hiromi Kawakami. She is a literary translator, editor, and publishing consultant based in New York. She has translated a number of pieces of Japanese literature.
Marie Iida is a Japanese translator and writer based in Los Angeles. She also served as an interpreter for the New York Times best-selling author Marie Kondo's Emmy-nominated Netflix documentary series, Tidying Up with Marie Kondo. 
The Boy in the Suitcase (Deluxe Edition) by Lene Kaaberbol and Agnete Friis, transl. by Lene Kaaberbol (Danish)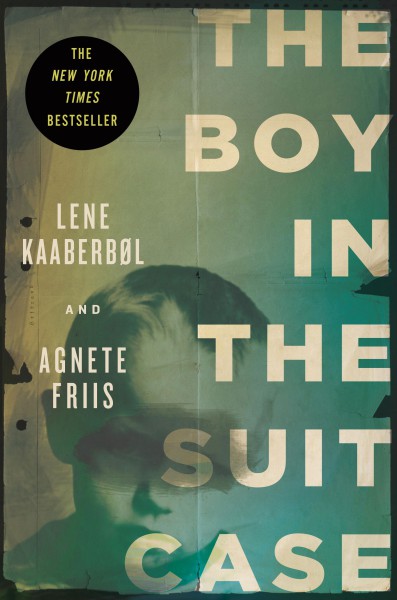 Nina Borg is a do-gooder in every sense of the word. A red cross nurse, a mother of two, and alway ready to do someone a favor. When her estranged friend Karin leaves her a key to a storage locker in Copenhagen, Nina looks into it, despite her best judgement. She was right to be worried because when she opens the locker, there is a suitcase. Inside the suitcase is a boy. He is naked and drugged, but he's alive. Unfortunately, Karin is not. As Nina is trying to find the truth about the boy's origins, Karin's brutal murder is discovered. As the danger mounts, Nina is in a desperate race against time and a race across Copenhagen to learn the truth about the boy in the suitcase before it is too late.
The Deluxe Edition of this fan favorite will be available May 2022.
Fun fact: Lene Kaaberbøl translated The Boy In The Suitcase herself.
What My Body Remembers by Agnete Friis, transl. by Lindy Falk van Rooyen (Danish)
If you can't get enough Danish mysteries, check out Agnete Friis's What My Body Remembers, the haunting story of Ella Nygaard. Ella was seven years old when her father murdered her mother. In the twenty years since, she has suffered from incapacitating panic attacks. After a particularly bad episode, the authorities threaten to take away Ella's son, Alex. Desperate, she whisks Alex to the only sanctuary she knows: her grandmother's abandoned seaside home, where she's forced to confront the demons of her childhood that her memory has tried so hard to obscure. If Ella can start to remember, maybe her scars will begin to heal—or maybe the truth will put her in even greater danger.
Lindy Falk van Rooyen is a translator best known for her translations of Danish works of literature, including The Last Execution, What My Body Remembers, and A Thistle Flower from the Prairie. She received the PEN/Heim Grant for her translation of Danish writer Mich Vraa's HOPE in 2018.
The Color of the Sky is the Shape of the Heart by Chesil, transl. by Takami Nieda (Japanese)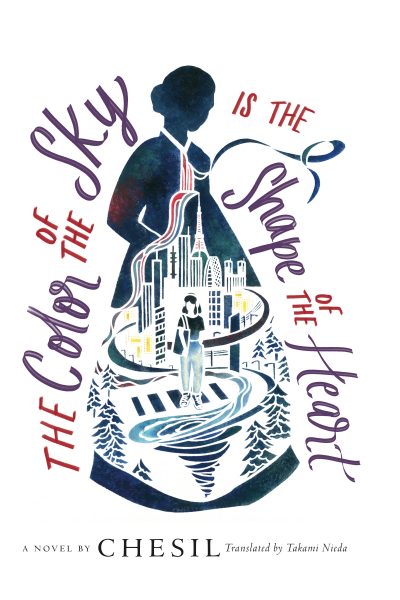 Now in translation for the first time coming out in April 2022, the award-winning debut that broke literary ground in Japan explores diaspora, prejudice, and the complexities of a teen girl's experience growing up as a Zainichi Korean, reminiscent of Min Jin Lee's classic Pachinko and Sandra Cisneros's The House on Mango Street.
Seventeen-year-old Ginny Park is about to get expelled from high school—again. Stephanie, the picture book author who took Ginny into her Oregon home after she was kicked out of school in Hawaii, isn't upset: she only wants to know why. But Ginny has always been in-between; she can't bring herself to open up to anyone about her past, or about what prompted her to flee her native Japan. Then, among the scraps of paper and drawings of Stephanie's stories, Ginny finds a mysterious scrawl that changes everything: The sky is about to fall. Where do you go?
Ginny sets off alone on the road in search of an answer, with only her journal as a confidante. In witty and brutally honest vignettes, and interspersed with old letters from her expatriated family in North Korea, Ginny recounts her adolescence growing up Zainichi, a Japan-born Korean, and the incident that forced her to leave years prior. Inspired by her own childhood, author Chesil creates a portrait of a girl who has been fighting alone against barriers of prejudice, nationality, and injustice all her life—and one searching for a place to belong.
Takami Nieda is has translated Japanese titles for English-language publication, including Hideyuki Kikuchi's Dark Wars: The Tale of Meiji Dracula, Koji Suzuki's Promenade of the Gods, M's Death Note: L, Change the World, and Hayao Miyazaki's The Art of Ponyo. In addition to her work as a translator and screenwriter, she teaches writing and rhetoric at Highline Community College in Seattle.
Dark Constellations by Pola Oloixarac, translated by Roy Kesey (Spanish)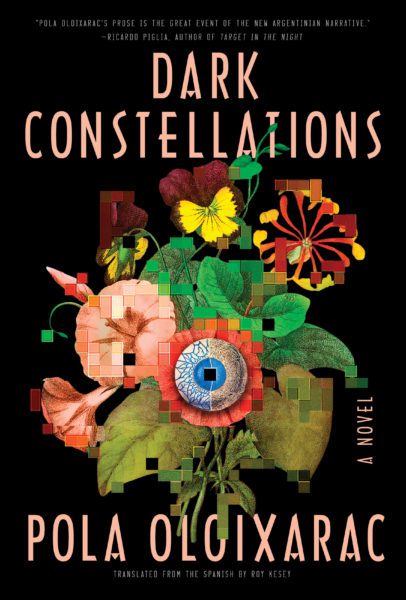 Argentinian literary star Pola Oloixarac's genre-defying second novel is very strange, very ambitious, and very good. With the same literary ambition reminiscent of Jorge Borges, Dark Constellations spans three different locations across different time periods, from 19th century mania for scientific classification in the Canary Islands, to exploring the next steps in human evolution in the futuristic southern Argentinian techno-hub of Bariloche, Dark Constellations is a dazzling, thought-provoking novel that investigates humanity's quest for knowledge and control. If you like this one, check out Oloixarac's latest novel Savage Theories, which was a Boston Globe Best Book of 2017.
Roy Kesey is an American author and translator of Spanish and French.
Windward Heights by Maryse Condé, transl. by Richard Philcox (French)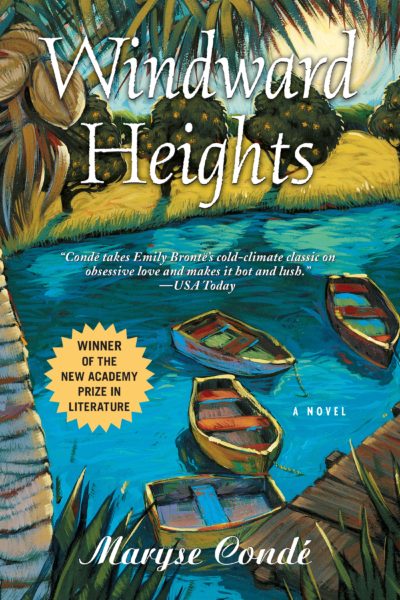 Winner of the 2018 New Academy Prize, Marye's Condé's Windward Heights is a passionate tale that explores the line between love and obsession. Condé reimagines Emily Brönte's Wuthering Heights in the Caribbean. Cathrine becomes Cathy, and her Heathcliff comes in the form of a man named Razyé. Cathy is the mulatto daughter of man who takes the 'African' Razyé in, and as their relationship grows, so does Razyé's despair towards the mistreatment he faces. With all the emotional power of the original Condé paints a precise picture of Caribbean society, post-emancipation.
Maryse Condé's husband, Richard Philcox, translated her novel.