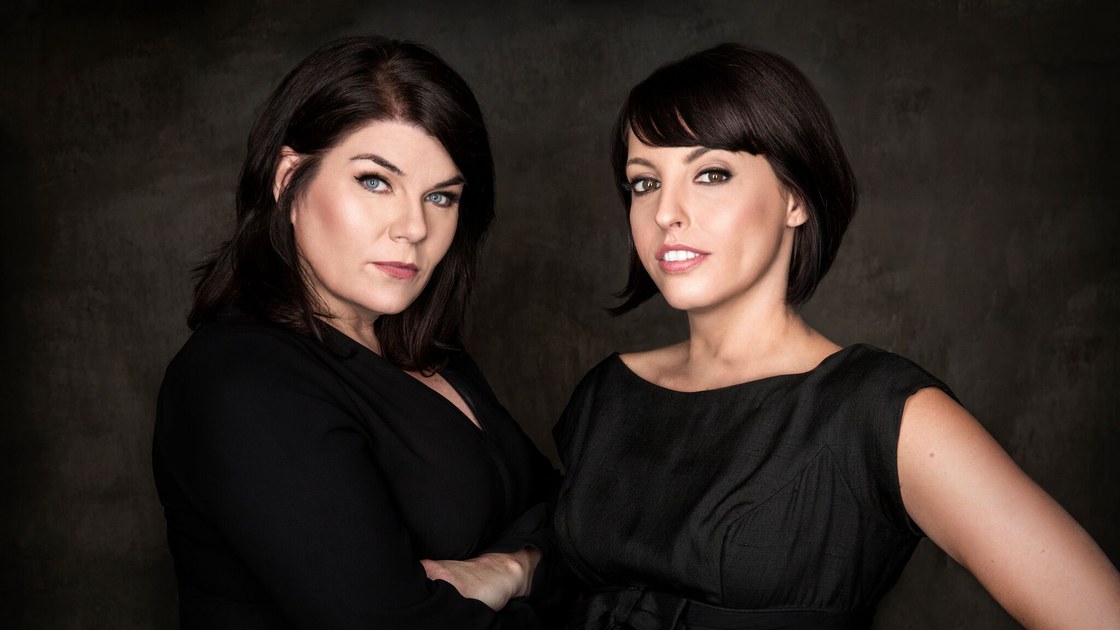 Get a job. Buy your own sh*t. Stay out of the forest. Sweet and tender advice from Georgia Hardstark and Karen Kilgariff of the "My Favorite Murder" podcast.
It's advice that the murderinos here at Soho keep close to our hearts… right next to our pepper spray, canned wine, and stack of crime fiction and true crime favorites.
So—because if you're anything like us and haven't exactly started holiday shopping yet—here is our selection of eleven books that anyone with love for Georgia, Karen, Steven, and pets/animals/furry friends will devour: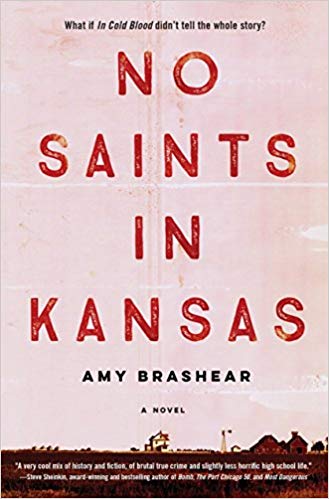 No Saints in Kansas by Amy Brashear – THE HOMETOWN
For the murderino who secretly loves stories of small-town serial family murders, Amy Brashear wrote this re-telling of Truman Capote's In Cold Blood just for you. New Yorker Carly Fleming finds herself in the middle of a quadruple murder investigation in Holcomb, Kansas in 1959. She believes that the prime suspect is innocent—but the crime is further twisted when her father is appointed to defend the real, accused killer.
~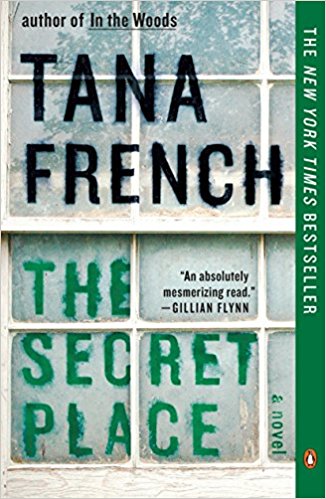 The Secret Place by Tana French – THE COLD CASE
Did you binge Gillian Flynn's Sharp Objects? We know you did. Fill the void with The Secret Place, Tana French's novel about the reopening of a one-year-old murder case—a teenage boy found dead at a girl's boarding school in Ireland. When Detective Stephen Moran receives a disturbing photo from sixteen-year-old Holly Mackey regarding the dead boy, he dives back into the case. What seems like child's play turns into a complex web of betrayal among the students that threatens the safety of everyone involved in the investigation.
~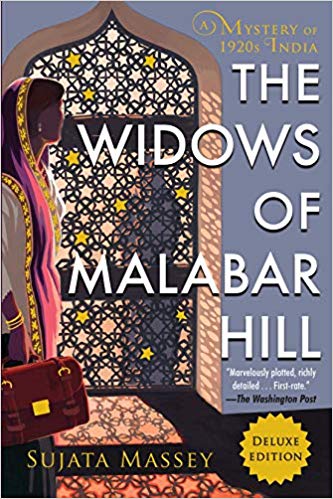 Widows of Malabar Hill by Sujata Massey – THE HISTORICAL
We love a strong female lead, and Perveen Mistry, one of the first female lawyers in 1920s Bombay, India, fits the bill. When she joins her father's law firm, one of her first cases is the execution of Mr. Omar Farid's will. The rich mill owner has left behind three widows. The women, who live in full purdah, have no contact with the world outside their quarters… meaning Perveen is the only one at the firm who has a chance of investigating once the case escalates to—you guessed it—murder.
~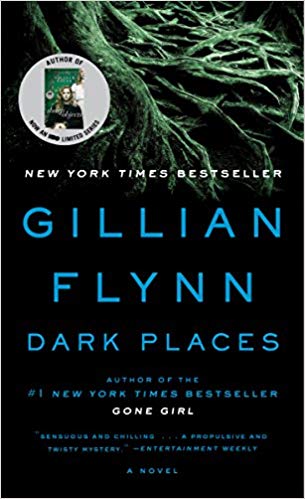 Dark Places by Gillian Flynn – THE SATANIC PANIC
Seven-year-old Libby Day's mother and two sisters are murdered in a Satanic cult-sacrifice—and Libby's older brother, Ben, is convicted for the gruesome killings. Twenty-five years later, the "Kill Club" (probably made up of more than a few murderinos) approaches Libby, hoping to find evidence to free her incarcerated brother, whom they believe is innocent. They're even willing to pay Libby to find it. In her desperation for quick cash, Libby will delve into her darkest memories in search of the truth.
~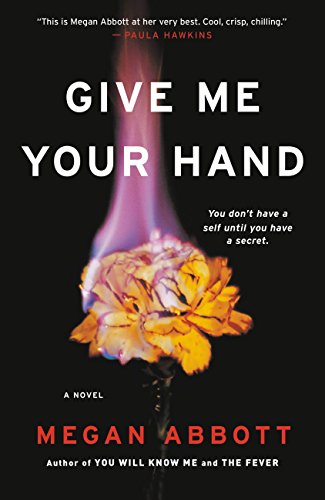 Give Me Your Hand by Megan Abbott – THE WAIT, IT GETS WORSE
Crime writer and all-around badass Megan Abbott claims that stories about murdered girls are a "place women can go to read about the dark, messy stuff of their lives that they're not supposed to talk about," and her novel Give Me Your Hand is no exception. The story depicts toxic female friendships, dark secrets, dangerous rivalries, and of course: murder. Two former childhood best friends turn into competitors when they are both chosen for a prestigious study of premenstrual dysphoric disorder (PPMD) in women under the mysterious and brilliant Dr. Severin. Added bonus: it seems inspired by the murder of Steven Robards, which Georgia covered in episode 147.
~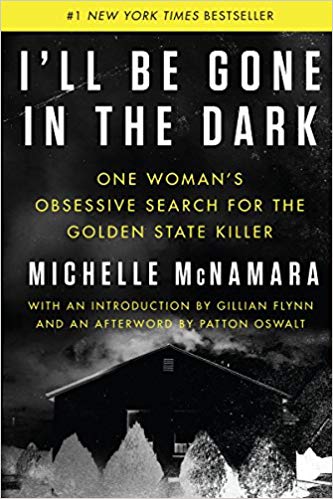 I'll Be Gone in the Dark by Michelle McNamara – THE ONE WITH PAUL HOLES
Duh. This one is for anyone obsessed with the history of the Golden State Killer (let's be honest: all of us since we heard about it in episode 1). In one of the most disturbing true crime stories of all time, the brilliant Michelle McNamara details the full history of the EAR/ONS spree in the 1970s and 80s in meticulous detail. But the best part of this incredible book might be McNamara's personal accounts of her adolescence, her relationship with her mother, and the story behind her relentless efforts to track down a killer.
~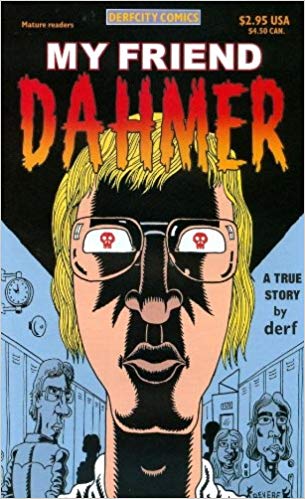 My Friend Dahmer by John Backderf – THE ONE WITH JEFFREY DAHMER
If you aren't yet familiar with serial killer Jeffrey Dahmer and also if you are, this graphic novel/memoir by John Backderf (also known as Derf) will captivate you. Derf was real-life friends with the infamous Dahmer when they were teens, giving him a singular perspective on the making of a murderer.
~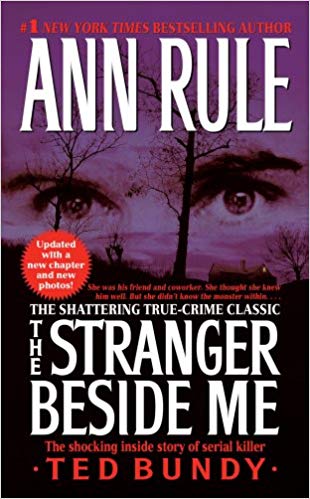 The Stranger Beside Me by Ann Rule – THE CLASSIC
If you like the personal account of My Friend Dahmer but graphic novels aren't your thing, look no further than The Stranger Beside Me, where the legendary true crime writer Ann Rule details her personal relationship with serial killer Ted Bundy. Whereas Dahmer seemed odd and dangerous, Ann recalls Bundy's seemingly kind nature during their time working together at a crisis call center. The Stranger Beside me is one for the history books.
~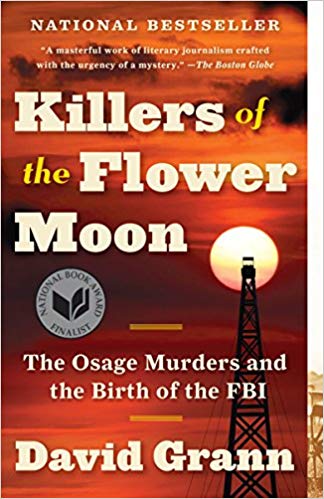 Killers of the Flower Moon by David Grann – THE IT GOES ALL THE WAY TO THE TOP
This book's reviewers lament that the Osage Reservation murders should be as well-known as the "Lindbergh kidnapping or Bonnie and Clyde." We couldn't agree more. In this chilling true-life tragedy, David Grann details the murders of more than twenty-four members of the Osage Nation in 1920's Oklahoma and the team of FBI agents—including one of the few Native American bureau members—that formed to expose the horrific crimes and topple a massive cover-up.
~
The Real Lolita by Sarah Weinman – SOMETHING BONKERS FOR EVERYBODY
We know murderinos love a good controversy. In The Real Lolita, Sarah Weinman investigates the 1948 murder of eleven-year-old Sally Horner, drawing a connection to the inspiration for Vladimir Nabokov's infamous novel Lolita—with plenty of fascinating evidence to back it up. Literature buffs and true crime fans alike (even better if you identify with both titles) won't be able to put this one down.
~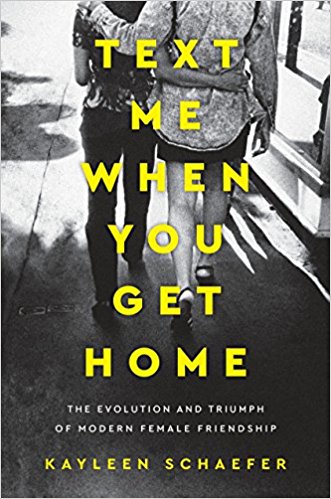 Text Me When You Get Home by Kayleen Schaefer – BECAUSE COMMUNITY IS EVERYTHING
Okay, so there's no murder in this one (or is there?), but we're choosing it because everyone knows that murderinos are just as interested in nurturing beautiful female friendships as they are in nurturing their serial killer obsessions.
~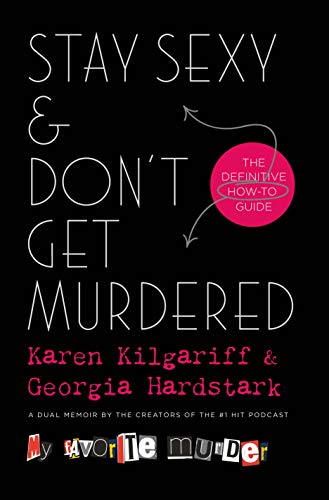 Stay Sexy & Don't Get Murdered: The Definitive How-To Guide by Karen Kilgariff and Georgia Hardstark – YOU GUYS KAREN AND GEORGIA WROTE A BOOK
If you know one of the 7% of murderinos who hasn't pre-ordered this already, GET ON IT! (Okay, we completely made up that statistic, but you get the point.)
Stay sexy and buy books!