Dearest Readers,
We at Soho Press are proud to be celebrating the 25th anniversary of our Soho Crime imprint this summer. Since 1991, Soho Crime has been publishing critically acclaimed and award-winning crime fiction set all over the world.
Our list includes more than 50 authors and 270 titles, and our library grows every month. We are honored to have long working relationships with terrific authors—some of these relationships extend over decades. Please help us celebrate those authors this summer as we celebrate 25 years of Soho Crime!
Where You'll Find the #SohoCrime25 Party
 At your local bookstore: Independent bookstores all over the country have joined in the festivities! As of this writing, more than 50 bookstores have signed up to participate—keep an eye open for Soho Crime displays like this amazing one at Common Good Books in St. Paul, Minnesota: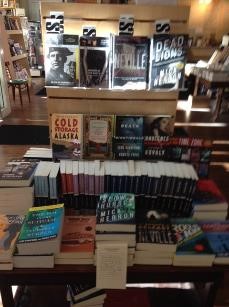 Or this beauty at Seattle Mystery Bookshop (nice crime scene tape there!):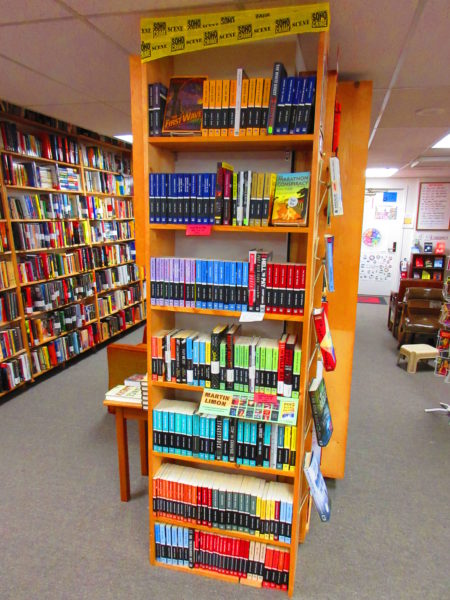 Or this frankly epic one at Murder by the Book in Houston, Texas: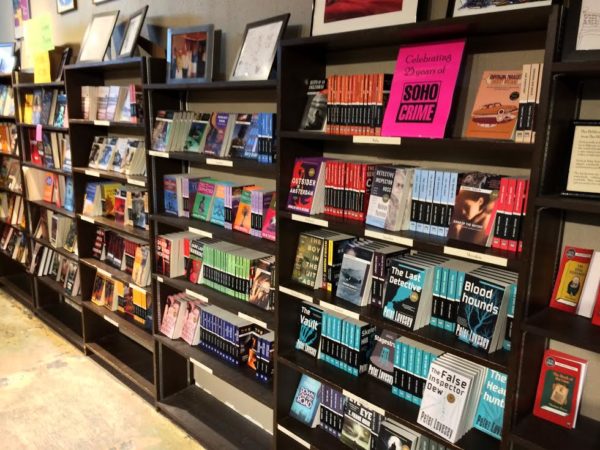 It's not just independent bookstores! Barnes & Nobles stores all over the country will have endcap displays like this beauty in Willow Grove, Pennsylvania: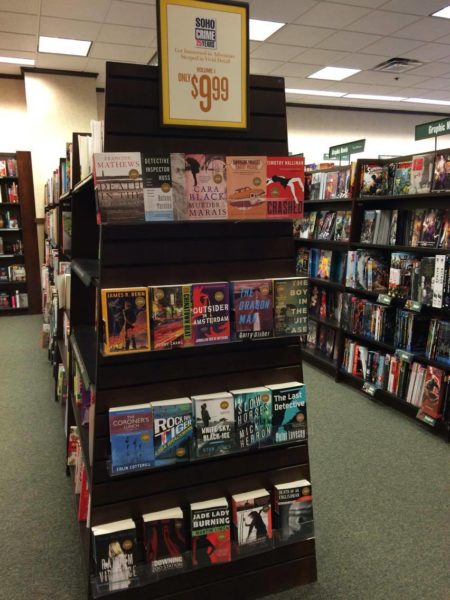 At your local library: More than 150 libraries all over the country have already signed up to host Soho Crime displays—at the end of the summer, there will be a contest for which library had the best display, and the grand prize winner will receive the *entire* Soho Crime library! More details here. So support your local library! Here's a display from Glen Ridge Public Library in Glen Ridge, New Jersey:
Authors Celebrating Authors: We're thrilled to have the participation of so many of our own authors in this giant party—we here at Soho feel very privileged to work with authors who are not just terrific writers but who also read and support one another as friends and colleagues. Several of our authors are launching a "Labelmates" series, in which they interview or write their appreciations for other Soho Crime authors. What a total delight for me, their editor! These pieces will be published over the course of the summer.
Join the Celebrations!
To honor our loyal fans and show you how much we appreciate your readership over the last quarter century, we'll be giving out freebies galore! Check back here (or on Soho's Facebook or Twitter pages) to enter our daily giveaways throughout the summer. You'll find everything under #SohoCrime25.
Much, much more to come! Thank you for reading, and here's to our next 25 years together.
Love and murder, as always,
Juliet, the Soho Crime editor