Brianna Baker & F. Bowman Hastie III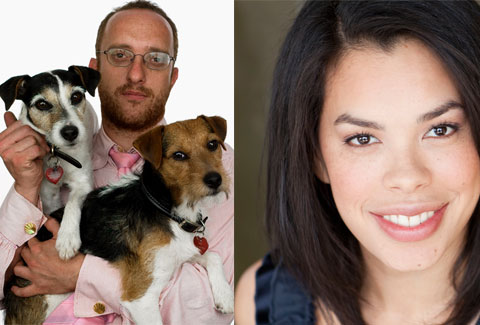 Brianna Baker is an actress, improviser, sketch comedy writer, and lover of cheese who lives in Chicago, Illinois. Brianna graduated from Illinois Wesleyan University. Her autobiographical one-woman show Bede, about her blissfully ignorant childhood as a bi-racial tomboy, was one Timeout Chicago's Best Comedy Shows of 2012. She still likes the idea of coffee more than the actual beverage.
F. Bowman Hastie III is at least as old as Karl Ristoff. He has ghostwritten bestsellers for such young adult luminaries as Francine Pascal—a 350-million-seller worldwide for the iconic Sweet Valley series—and #1 New York Times bestseller and Newbery winner Katherine Applegate. The first book to carry his own name was Portrait of the Dog as a Young Artist, the biography of his Jack Russell terrier, the late Tillamook Cheddar aka Tillie. Mr. Hastie lives in Brooklyn with Tillie's son, Doc Chinook Strongheart Cheddar.
Brianna Baker & F. Bowman Hastie III's Books