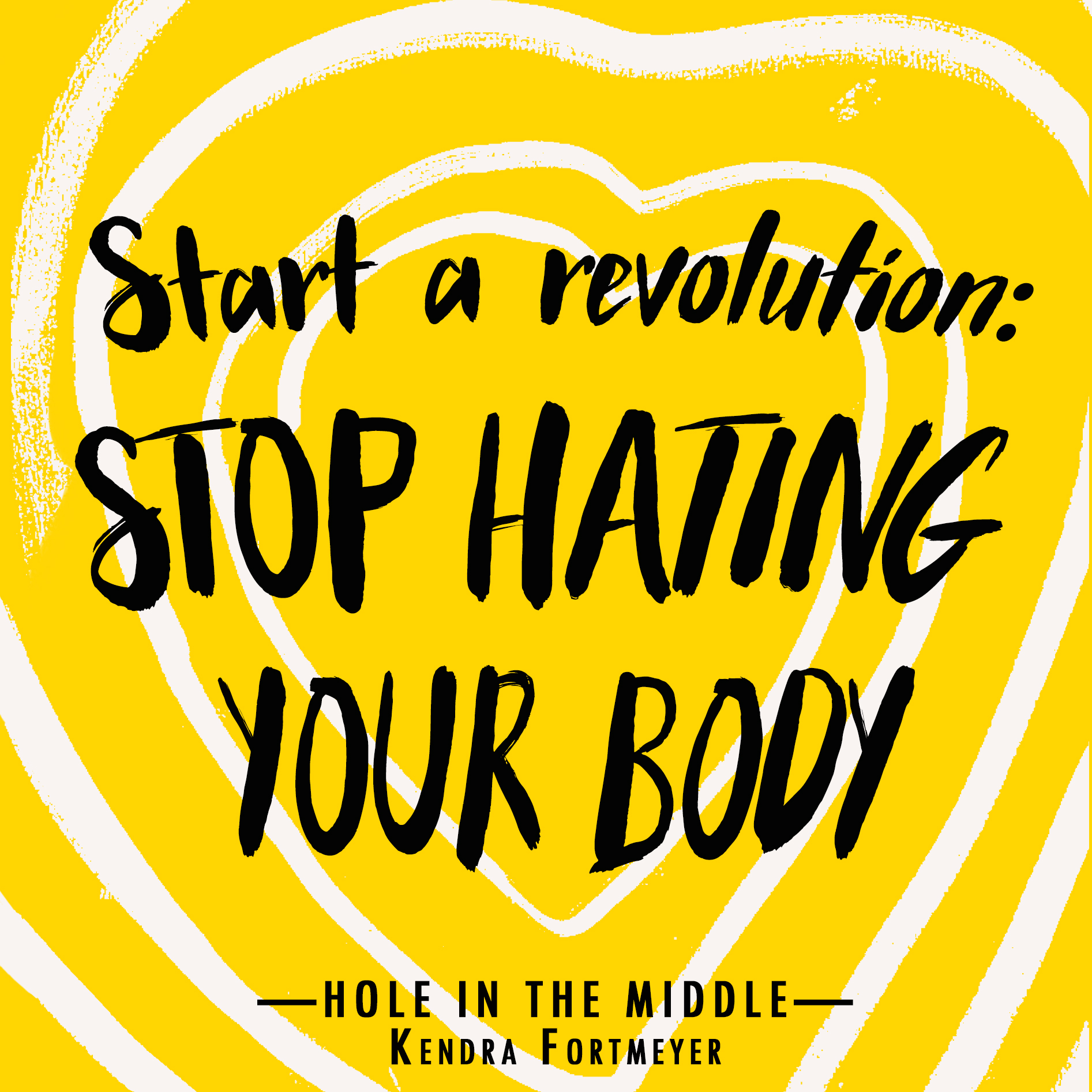 In this age of social media, there is more pressure than ever to be – or at least to pretend to be – what society deems "normal." The pressure to live up to impossible standards is omnipresent, with everyone's lives posted on the internet for the world to see. In Hole in the Middle, Kendra Fortmeyer's YA debut novel, Morgan Stone experiences firsthand what it feels like to be publicly singled out when she reveals to the world the smooth, fist-sized hole she's had in her middle since birth. Like Fortmeyer, many authors have used fiction to discuss the effects of body image issues and what it takes to be comfortable in your own skin. To prepare for the upcoming release of Hole in the Middle, here are our top 10 books that feature characters who struggle with body image.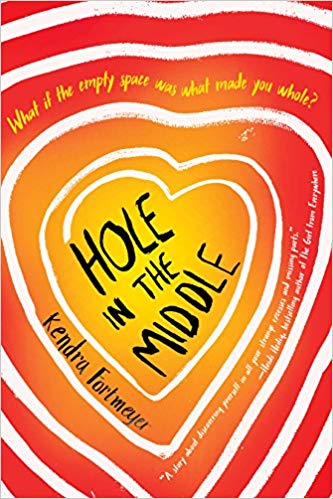 Hole in the Middle by Kendra Fortmeyer
Morgan Stone is not what society would call "normal." Born with a fist-sized hole near her belly button, she uses her quick wit and lumpy sweaters to hide her peculiarity from the world. One night, Morgan decides to reveal the hole in her middle on the dance floor, finally liberating herself from the secret she's been keeping her entire life. Photos of Morgan begin to circulate online, soon turning her into a media sensation. When her new doctor introduces her to a boy that may be her cure, Morgan must decide if she really needs to fix the hole in her middle to be whole.
***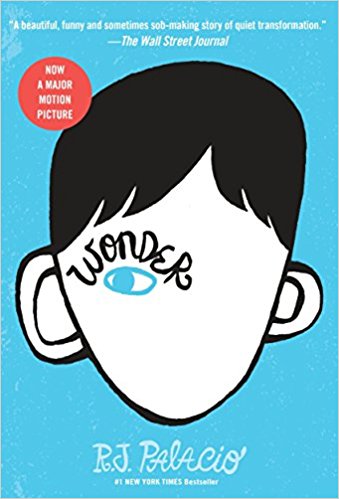 Wonder by R.J. Palacio
#1 New York Times bestseller Wonder follows the story of August Pullman, a young boy with a facial difference which has, until now, stopped him from attending a normal school. When he begins 5th grade at Beecher Prep, Auggie's hopes of making friends and blending in are dashed by his classmates' inability to get past his appearance. Auggie's point of view is accompanied by the points of view of many others' in the community, and reveals their collective struggle with acceptance.
***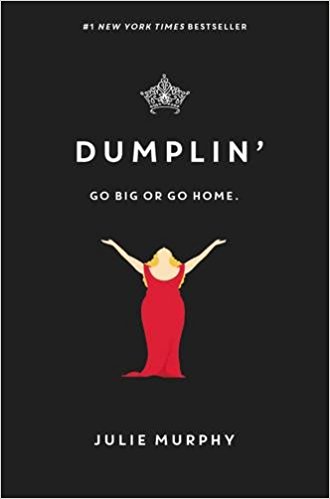 Dumplin' by Julie Murphy
Willowdean "Dumplin'" Dickson has no problem calling herself fat, having always been comfortable in her own skin. Will starts a new job and meets Bo, a hot jock who seems to reciprocate her feelings for him, much to her surprise. Rather than feeling more sure of herself because of her relationship with Bo, Will's confidence begins to waiver. To remedy this, Will decides to enter the Miss Clover City beauty pageant to shake up the pageant world and prove that she is just as worthy as any other contestant.
***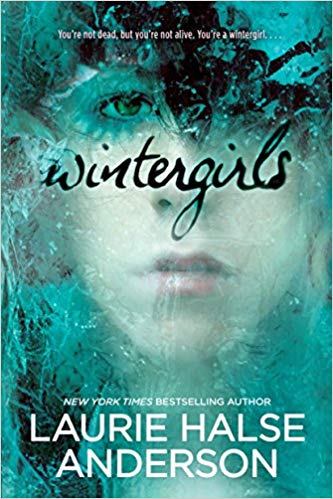 Wintergirls by Laurie Halse Anderson
Best Friends Lia and Cassie compete in a deadly game to see who can become the skinniest. The competition comes to an abrupt and devastating end when Cassie loses her life, leaving Lia to deal with the guilt caused by the part she played in her best friend's death. Lia must embark on the road to recovery to mend the physical and psychological damage left behind by the competition.
***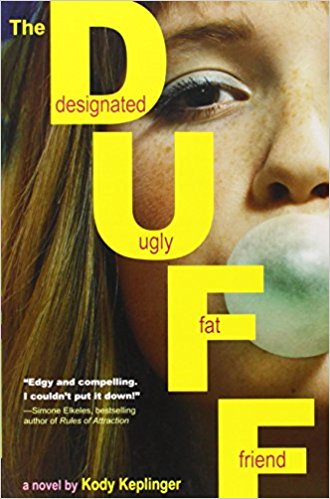 The DUFF: Designated Ugly Fat Friend by Kody Keplinger
Bianca knows that she is not the prettiest girl in school, but she is horrified when Wesley, womanizing school hottie and Bianca's enemy, calls her the Duff – The Designated Ugly Fat Friend – of her friend group. Struggling with her self-esteem and complicated home life, Bianca throws herself into a secret enemies-with-benefits relationship with Wesley. The Duff explores the labels people put on each other, and shows that a person is much more than their label.
***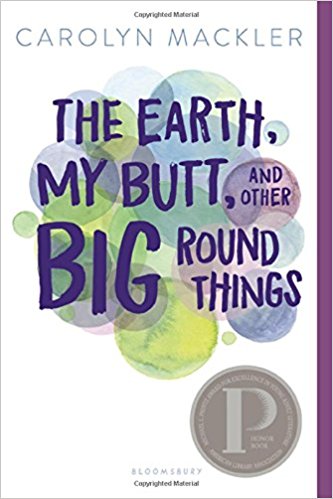 The Earth, My Butt, and Other Big Round Things by Carolyn Mackler
Fifteen-year-old Virginia Shreves feels like she just doesn't belong. She is a larger-than-average girl with a successful, fit family. When she finds herself getting close to a boy, her self-esteem makes her frightened of what he'll think when he gets too close. Then her family receives a shocking phone call involving allegations against her rugby-star brother, and everything changes. Anyone who has struggled with self-identity crises and living up to family expectations will relate to this humorous, candid novel.
***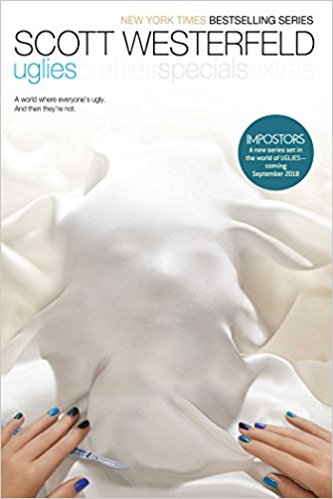 Uglies by Scott Westerfeld
In this dystopian sci-fi novel, everyone is considered an "ugly" until, when they reach 16, they undergo a cosmetic operation to become a "pretty." Tally eagerly anticipates her own operation, after which she will not only be a pretty, she will also officially be a part of the luxurious city in which the pretties live. Tally meets Shay, another ugly, after sneaking into New Pretty Town, and she learns that the world of the pretties is not as perfect as she thought. Shay runs away to avoid becoming a pretty, and after Tally is caught, the authorities give her an ultimatum: she must find Shay, or she will be prohibited from ever becoming a pretty.
***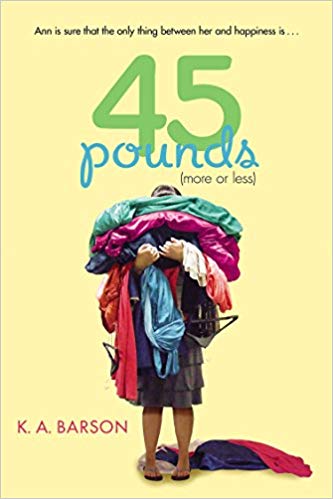 45 Pounds (More or Less) by K.A. Barson
At 16 years old, Ann Galardi is a size 17, while her mother is a size 6. When Ann is asked to be a bridesmaid for her aunt's wedding, she resolves to lose 45 pounds in 2 ½ months. Ann embarks on a journey of diet plans and wedding dance lessons, determined to lose the weight before the big day. Along the way, she learns that her mother is not as perfect as she seems. Ann must also learn that it is not the numbers, but the self-confidence that matters.
***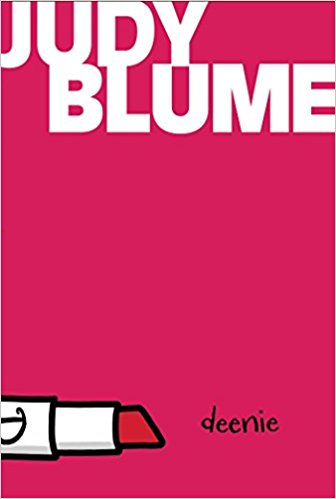 Deenie by Judy Blume
When Deenie learns that she has scoliosis, not only are her plans for seventh grade completely disrupted, her mother's dream for Deenie to become a model is also put in jeopardy. Faced with four years stuck in a neck-to-hip brace, her life is turned upside down. Deenie has never worried about her appearance before, but the thought of herself in a brace for years has her confidence shaken. Deenie must now learn to cope with her new normal, a normal that has her completely and utterly terrified.
***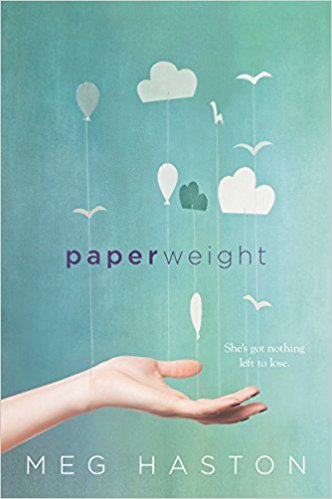 Paperweight by Meg Haston
At seventeen years old, Stevie feels that she has no control over her life. The only thing she does have control over is her weight. Stevie keeps getting thinner and thinner, and her dad eventually sends her to an eating disorder treatment center on the outskirts of the New Mexico desert. There, Stevie must learn how to begin healing, make new friends, and understand the emotions that led her down this path. Paperweight provides an eye-opening look at the psychology of eating disorders.
***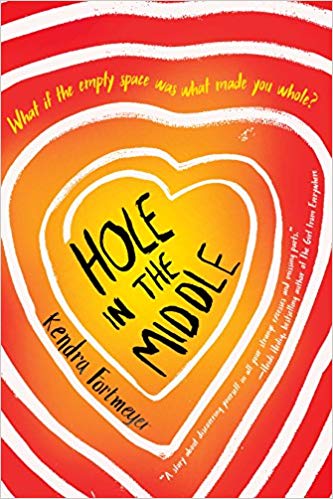 Hole in the Middle comes out in stores September 4th, and you can read an interview with the author here on Soho Press today.
"Hole in the Middle is poetic and peculiar: a story about discovering yourself in all your strange excesses and missing parts and learning how to show them to the world."
– Heidi Heilig, author of The Girl From Everywhere