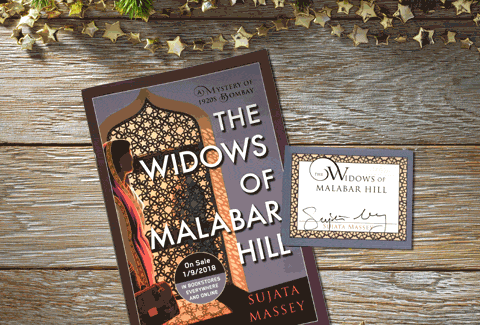 Sujata Massey's The Widows of Malabar Hill hits shelves on January 9, 2018, but you can gift this extraordinary first-in-series novel early (for the mystery lover in your life, or for yourself—we won't tell!) this holiday season. Pre-order now, and we'll send you an extra gift to make your gift extra special! Pre-order includes both an exclusive reader's guide with bonus materials and a signed book plate.
All you have to do is email a proof of purchase from ANY book retailer to preorders@sohopress.com with your mailing address, and we'll send your gift. We recommend wrapping them up to let your recipient know a copy of The Widows of Malabar Hill is headed their way in the new year (the hardcover will ship from all retailers January 9, 2018)!
Order from your local bookstore
*Promotion is available until 11:59 p.m. EST on December 20th, 2017 or until supplies last; open to customers aged 18 or older and residing in the United States only.