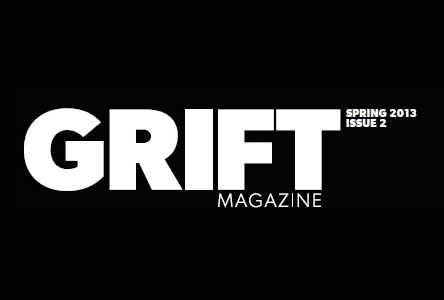 One of the more promising magazines dedicated to all things noir, Grift Magazine has just released its second issue. Chalk-full of superb interviews (including one with Soho Crime's Stuart Neville) and fiendishly good crime fiction, genre aficionados should pick up a copy today.
Here's some more information from the publisher's website:
The second issue of Grift is now available!

Believe me, it was worth the wait. The issue includes an exhaustive (yet incredibly captivating) interview of Les Edgerton, another with Stuart Neville, and a look a the film noir woodcuts of Loren Kantor.

The fiction section is beefed up considerably from the first issue with stories from Erik Arneson, Jack Bates, Matthew Brozik, Lawrence Buentello, Holly Day, Salvatore Falco, Andy Henion, Davin Ireland, David James Keaton, Jon McGoran, Chad Rohrbacher, Helen Maryles Shankman, and Martin Zeigler.