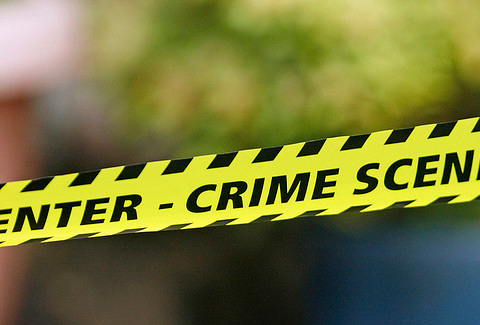 Crime novelists tend to deal in worst-case scenarios. You know. You're in a parking structure. It's night. Parking structures are creepy anyway. What's the worst that could happen?
Serial killer. Mob hit. Zombie horde…
Or, you're stuck in traffic. Under an overpass.
Earthquake. Terrorist attack. Zombie horde…
Okay, forget the zombies. That's a different genre.
But like most people, we love to go on vacations. Travel to exotic places. Sit on a beautiful beach. Have a margarita or two. And think…what's the worst that could happen?
I love to travel. For all the worst-case scenarios my mind can spin, I really enjoy going someplace I've never been, and seeing the sights. But while I do like your typical tourist attractions, and I'm definitely fond of margaritas on the beach, some of my destinations are perhaps a little less typical.
For example: the last time I was in Beijing, I decided to visit the Xinfadi Central Agricultural Market. This is not some groovy farmers market, although it is, in fact, a market largely consisting of small farmers who come to the city to sell their produce—but they are providing approximately 75% of all the fruits and vegetables sold in Beijing. So what you have is a huge dirt lot the size of several city blocks, in South Beijing, where rings of farmers' trucks line up, sorted by the type of produce that they sell. There are no stalls, no booths, just farmers selling off the back of their trucks, buyers pushing handcarts and bicycle carts and the occasional three-wheeled motorcycle full of their purchases down the dusty paths. I thought this might make a good setting for a scene in the book I was planning. I didn't actually use it, but the location is mentioned, and thematically, it's important.
I've also done things like: take a two-day train trip from one end of China to another, in a shared compartment with strangers. I'd been in enough Chinese trains to know that this was not likely to be a pleasant experience. But I also knew that it would be interesting, and that I'd probably get a good story out of it.
More importantly, the little details, the sensory things, etch themselves in my memory. The crazy woman with her baggie of greasy, graying duck pieces, which she insisted I eat. The loudspeaker playing propaganda songs. The little compartment table covered by the white doily tablecloth, with the aluminum tray that quickly became littered by sesame seed shells. The reek of stale cigarette smoke competing with the bleach-scented quilt cover.
I use that stuff.
Sometimes, my excursions are more directly relevant. For example, a couple of years ago on a trip to Puerto Vallarta, I had the opportunity to visit the old municipal dump. I'd started work on a new book set in Vallarta, and though I didn't know much about the story at the time, I knew it was a thriller, and hey, the town dump! That had to be thriller-ish, right? All kinds of worst-case scenarios could happen there.
The dump turned out to be way more than that.
An example of environmental folly, with the dump's current managers trying to mitigate decades of unregulated disposal, covering it over with a rubber membrane, pumping out leaking fluids—no one really knew what kinds of dangerous crap was buried there.
A stark and sad illustration of the gap between the rich and the poor—the gleaners, sorting through fast-food garbage from the resorts, trying to eke out a marginal living, squatting in shacks salvaged from the trash. The flocks of birds, coming to feast on the rotting remains, on spoiled fruit and left-over cow parts—I mean, a vulture tearing scraps of flesh off a skull, it's almost a little too on the nose. But it's true.
Anyway, the dump ended up playing a significant part in my second book, both thematically and yes, as a great place for worst-case scenarios to occur. And I would not have known about the little things, how the ground was spongy, how it jiggled like Jell-O when the bulldozers did their work, if I hadn't have gone there and seen it for myself.
I'm starting to think about my next vacation in China, and I just hope I can squeeze in a trip to the Dwarf Theme-park or the World's Largest Shopping mall.
What's the worst that could happen?