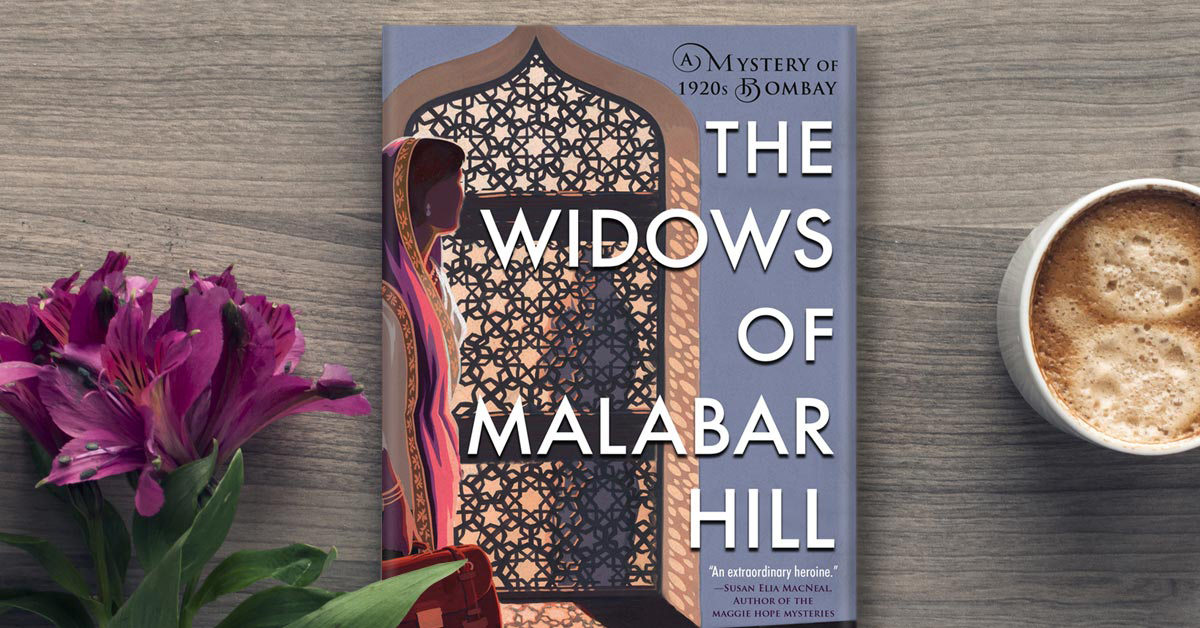 If you're stuck inside for the foreseeable future (who isn't?), we have a sliver of a silver lining—digital deals for indoor reading!
Take a peek into the books on sale this month, and remember: it's okay to hoard books.
by Sujata Massey
"The Widows of Malabar Hill, with its deft prose and well-wrought characters, is a splendid first installment in what promises to be a memorable series."
—Tom Nolan, The Wall Street Journal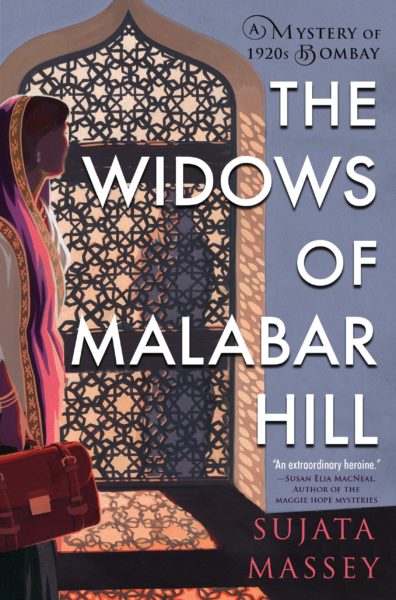 Sujata Massey's smash-hit The Widows of Malabar Hill is a must-have for crime fans. If you haven't heard of the series, a quick primer: Set in 1920s India, it stars Perveen Mistry, Bombay's only female lawyer—a captivating heroine inspired by Cornelia Sorabji, India's real-life first female lawyer! In Widows, she finds herself investigating a suspicious will on behalf of three Muslim widows living in full purdah. When the case takes a turn toward the murderous, Perveen is the only one who can get justice.
Since it was first published, The Widows of Malabar Hill has won a Mary Higgins Clark Award, Lefty Award, Agatha Award, and the Sue Feder Macavity Memorial Award. Sujata is the author of the Agatha and Macavity Award–winning Rei Shimura novels.
Snag your discounted copy via Book Bub until 3/29.
.
by Michelle Ruiz Keil
"Keil's ambitious debut is jam-packed with twists and depth and froth and function . . . [this is] a book about embracing everything—people, lifestyles, beliefs, experiences—and, in so doing, finding your own distinct power."
—The New York Times Book Review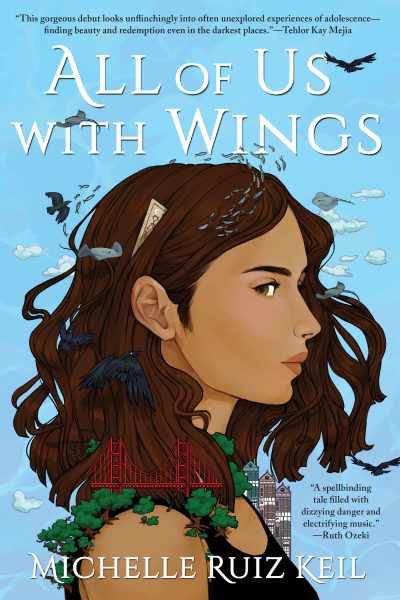 Michelle Ruiz Keil's debut YA novel, All of Us with Wings—suffused with love, found family, and healing—is an ode to post-punk San Francisco told through the eyes of Xochi, a 17 y-o Mexican-American teen. Running away from a painful past, she meets Pallas, a precocious 12 y-o who lives with her rockstar family—and accepts a position as her live-in governess. On the Vernal Equinox, they perform a riot-grrrl ritual in good fun, accidentally summoning a pair of ancient beings bound to avenge the wrongs of Xochi's past.
This complex, issues-driven book is perfect for older teens and adults alike—and especially excellent for music fans and readers of Francesca Lia Block.
Snag your discounted copy via Book Bub until 3/29.
That's all for now! Stay tuned next month for deals on incredible crime and literary titles, including books by authors Agnete Friis, Fuminori Nakamura, and Brandon Hobson.