Media Center: Jack of Spies by David Downing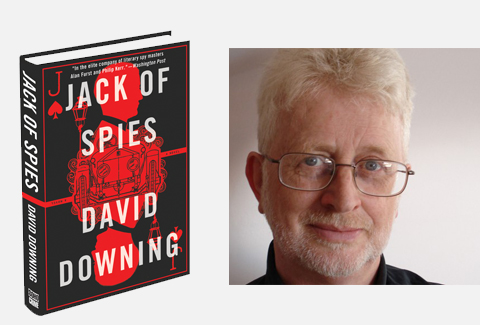 Who: David Downing
What: Jack of Spies
When: May 13, 2014
Where: Set in 1913 in various locales, from Hong Kong to Shanghai, San Francisco to New York.
Why: "It would already be enough that Jack of Spies is a taut, highly intelligent spy thriller without it being a brilliant historical portrait and a captivating love story to boot. A remarkably engaging world tour of pre-World War One espionage featuring an honorable protagonist begging for a long series." —Lyndsay Faye, author of The Gods of Gotham
From the Beginning of the Book:
At the foot of the hill, Tsingtau's Government House stood alone on a slight mound, its gabled upper-floor windows and elegant corner tower looking out across the rest of the town. Substantial German houses with red-tiled roofs peppered the slope leading down to the Pacific beach and pier; beyond them the even grander buildings of the commercial district fronted the bay and its harbors. Away to the right, the native township of Taipautau offered little in the way of variety—the houses were smaller, perhaps a bit closer together, but more European than classically Chinese. In less than two decades, the Germans had come, organized, and recast this tiny piece of Asia in their own image. Give them half a chance, Jack McColl mused, and they would do the same for the rest of the world.
Publicist for Book: Paul Oliver | poliver@sohopress.com
Additional Resources: About the Book | About the Author | Download Cover | Download Author Photo | Read Excerpt | Download Press Materials | Order the Book | Request via Edelweiss | Request via NetGalley | Request Physical Copy