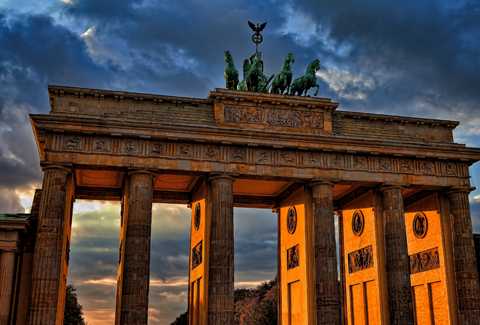 Writing in the Wall Street Journal, Tom Nolan offers a wonderful appraisal of David Downing's John Russell series:
"Though each volume has its own appeal, the beginning book, 2007's "Zoo Station" (Soho, 223 pages, $9.99), set in 1939, creates perhaps the most hypnotic immersion in John Russell's vertiginous world. And it introduces Russell's enduring relationship with film actress Effi Koenen, a minor star and a favorite of Joseph Goebbels. Koenen looks Jewish but isn't. She takes grim pleasure in squelching boorish SS men by producing official proof of her Aryan "purity." Meanwhile Russell, though constrained by German censorship, is still enough of a journalist to help an American colleague research a story about Nazi plans to murder the mentally handicapped—and to realize the Yank reporter's subsequent "suicide" is anything but …

… Almost epic in scope, Mr. Downing's "Station" cycle creates a fictional universe rich with a historian's expertise but rendered with literary style and heart."
The John Russell series is set in Berlin during World War II and follows British-born journalist John Russell as he tries to thwart Nazism while preserving his professional integrity and personal ethics. The sixth installment of the series, Masaryk Station, was published earlier this summer. Jack of Spies, the final book in the series, releases in the spring of 2014.
Read the entire article at the Wall Street Journal (subscription required). Or, if you prefer, read it here.