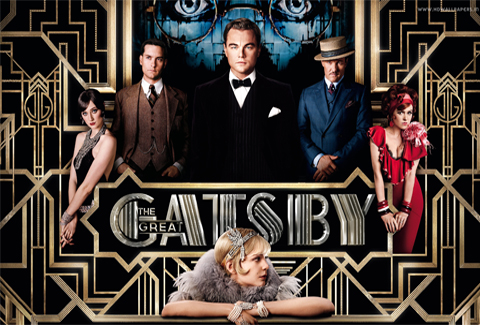 A flurry of trailers for epic novel-to-movie adaptations are popping up all over the internet and although there's nothing new about media crossover, the sheer number of releases and their scope (how expensive they look) seems way above and beyond anything in recent years.
The contenders for future blockbuster status include proven box office draws like J. R. R. Tolkien—again courtesy of Peter Jackson, Scotty Fitzgerald—who has had at least one movie or television adaptation of his work produced every decade since the 1920s, and Leo Tolstoy—who has had no fewer than eight adaptations of his work produced for film or television every decade since the dawn of cinema.
But more interestingly, the list also includes Don Delillo, David Mitchell, and Yann Martel—all authors new to the movie scene and still alive enough to attend their premiers.
Check out which of their novels is coming soon to theaters and tell us what you think:
Why isn't Dakota Fanning Daisy? Why 3D? What if this turns out to be a 2 hour Jack White music video?
Think they'll show the hand shot? OMG did you hear about R. Patz n' K. Stewart? omg so sad.
Will Bilbo be the same when he returns? Gandalf sez: prbly not
Is the line between way lame and EPIC razor thin?
Does anyone remember when Martel admitted this book was a rip-off of an earlier novel by Moacyr Scliar? Is that tiger real?
Gotta go here for Cloud Atlas.
Why is everyone in this movie a superstar circa 1998? Where's Will Smith? Do you think the movie will be subtitled in, like, Chinese?