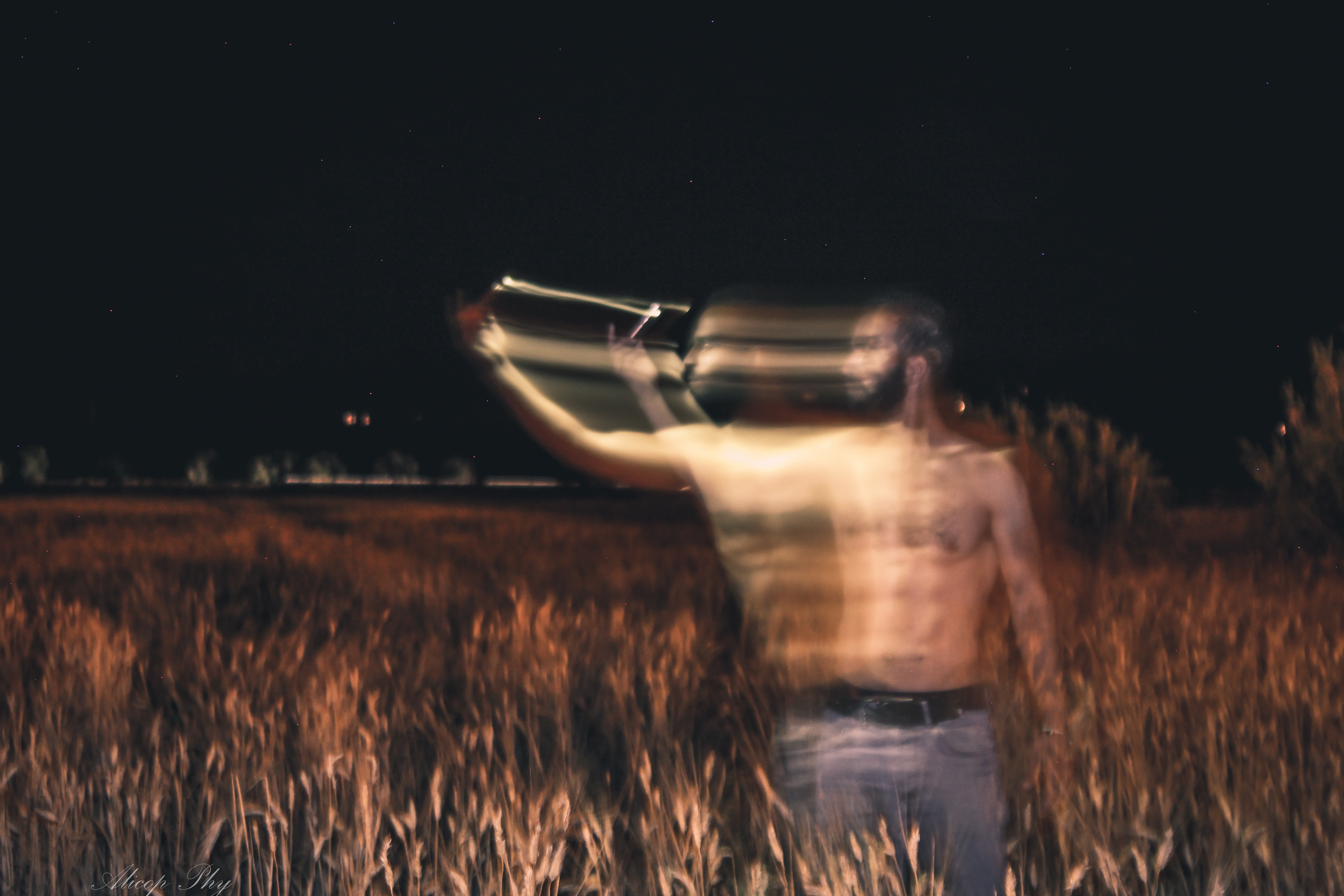 What happens when people embrace their darker side and turn toward a life of drugs, crime, and violence? Gioacchino Criaco's Italian classic Black Souls offers a thrilling and terrifying answer as three best friends dive headfirst into this world of corruption.
To celebrate the book's first translation into English, we've listed our top 10 favorite crime novels that expose the underbelly of humanity in all its sinister forms.
Enjoy!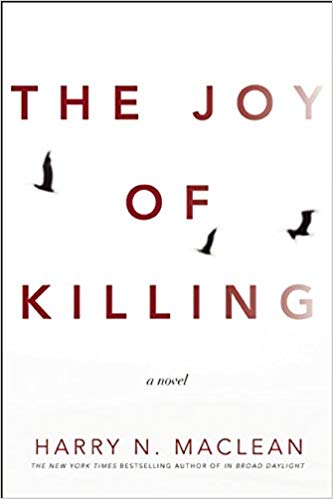 The Joy of Killing by Harry N. Maclean
A college professor spends the summer locked in an attic, attempting to write the final story of his life. His most recent novel justified a horrifying campus murder under the pretense that there is no right or wrong. Now, the threads of his memories merge with the secrets and violence he spent so long investigating. This true crime author blends chilling fear with a fundamental question: how much terror can one human life hold?
~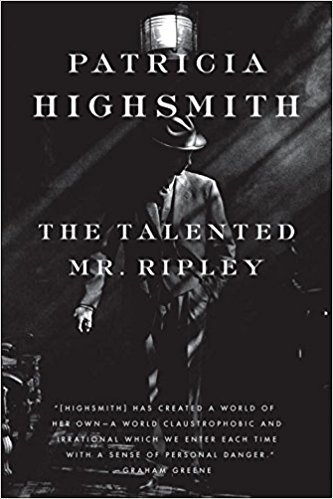 The Talented Mr. Ripley by Patricia Highsmith
Tom Ripley arrives in Manhattan with confidence and suavity to spare. After being hired to bring back a wealthy industrialist's son from his playboy lifestyle in Italy, Ripley's interest in the debonair turns into an obsession. Something he'd kill for. In Patricia Highsmith's classic novel, the smooth-talking gentleman has the darkest secrets.
~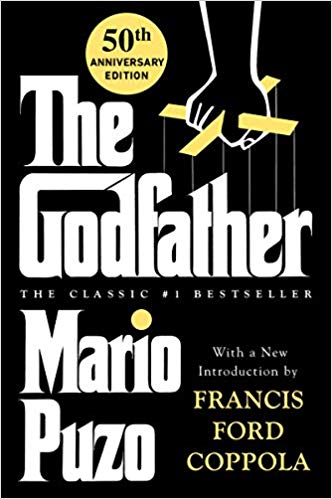 The Godfather by Mario Puzo
This #1 New York Times bestseller took the nation by storm because of its unforgettable treatment of crime and corruption. The Corleone family is accustomed to humanity's dark side through their position in the treacherous Mafia underworld. Renowned author Mario Puzo calls into question the very nature of law and order, obedience and rebellion in this Academy-Award-winning narrative.
~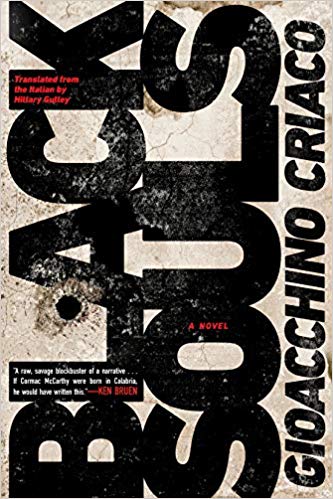 Black Souls by Gioacchino Criaco
In the remote Aspromonte Mountains in southern Calabria, Italy, three best friends embark on a life of crime in order to raise themselves up out of the poverty of their childhoods. Brainy Luciano was orphaned as a little boy when the local mob boss had his postman father executed. Lazy, jovial Luigi has learned that there's no point in following the rules. And completing the triumvirate is the nameless narrator, the mastermind for each new criminal project in this chilling tale about how violence begets violence.
~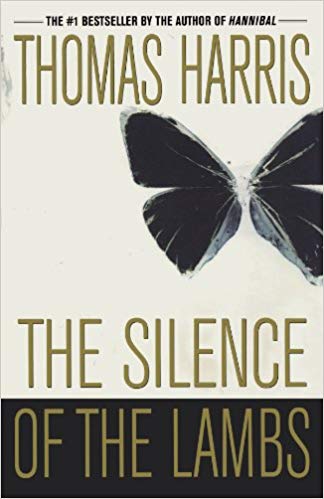 The Silence of the Lambs by Thomas Harris
Another Best Picture winner, Thomas Harris's story of bright detective Clarice Starling and serial killer Dr. Hannibal Lecter shows what happens when a dark mind with unusual tastes acts on sinister desires. The gripping hunt for Buffalo Bill combines suspense, thrill, and the hallmarks of detective fiction in a masterful narrative that's been terrifying readers for almost a decade.
~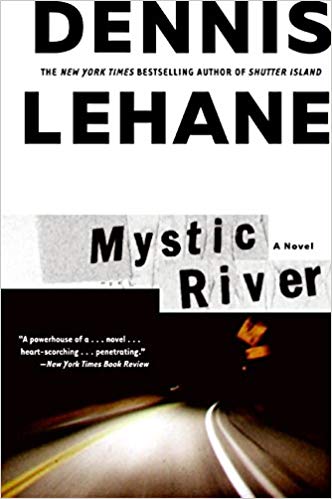 Mystic River by Dennis Lehane
Former friends unified by a horrific childhood experience, Sean, Jimmy, and Dave find themselves again grappling their own demons in the wake of a terrifying murder. When ex-con Jimmy's daughter is killed, homicide detective Sean is assigned to the case. And Dave, the third of the trifecta, is found that night covered in someone else's blood. Dennis Lehane pulls no punches in his psychological thriller that explores dark secrets and hidden desires.
~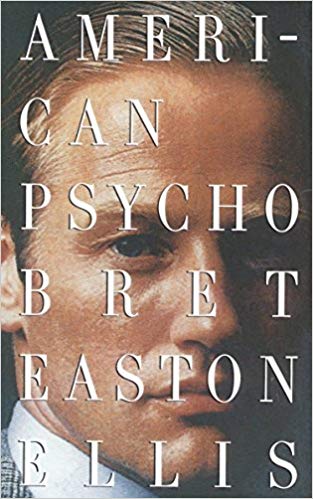 American Psycho by Bret Easton Ellis
On the surface, Patrick Bateman is a perfect gentleman with a prestigious education and successful job, just another young, well-mannered Manhattanite. This couldn't be farther from the truth. Bret Easton Ellis creates one of the most memorable characters in all of literature through his ability to share an unprecedented glimpse into the darkest impulses of humanity. An undeniable modern classic, American Psycho paints a sinister picture of the American Dream.
~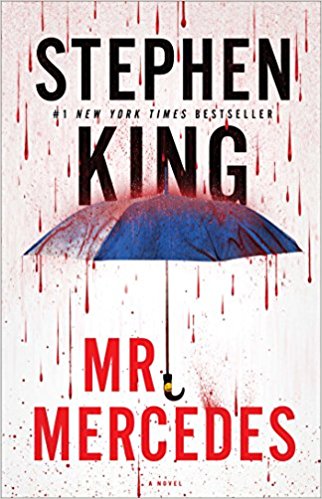 Mr. Mercedes by Stephen King
This New York Times bestseller begins with Brady Hartsfield behind the wheel of a stolen Mercedes, plowing straight through a crowd of people. The tragedy goes unsolved until ex-cop Bill Hodges gets a letter from the killer detailing his next attack, expected to be bigger and more diabolical than the first. Hodges races to stop Hartsfield's plans before the evil potential of human nature leaves its mark.
~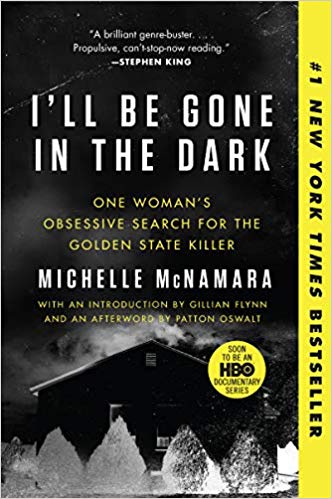 I'll Be Gone in the Dark by Michelle McNamara
Soon to be an HBO documentary series, Michelle McNamara's account of her obsessive search for the Golden State Killer required her to come face-to-face with some of the most terrifying moments of the twentieth century. This true crime account earned high praise and was considered a best book 2018 by over twenty publications.
~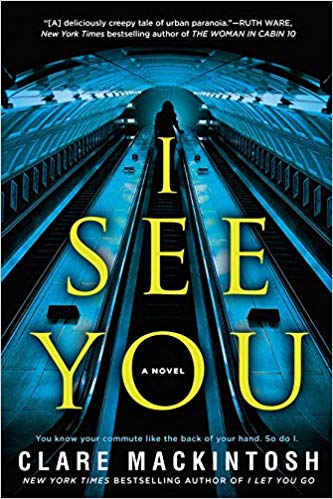 I See You by Clare Mackintosh
Zoe Walker sees her picture in a classified ad during her commute home from work. Over the next few days, she sees other women in the same ad, all of which show up on the news as victims of violent crime. Forced to confront the darkest side of humanity, Zoe uncovers the ad's sinister purpose. Clare Mackintosh's novel then asks the terrifying question of how to protect yourself from something you can hardly fathom.