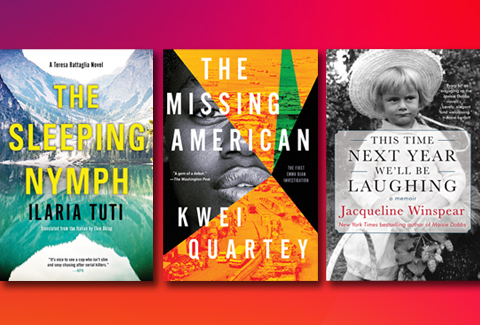 We at Soho are proud to have three titles nominated for the Mystery Writers of America 2021 Edgar Allen Poe Awards, and could not be happier for our accomplished authors! If you haven't already, now is your chance to find out what all the buzz is about before winners are announced in April.
2021 EDGAR NOMINEE FOR BEST NOVEL
The Missing American by Kwei Quartey
When an American widower flies to Accra to meet a woman he fell in love with online and disappears, his son contacts Ghanaian PI Emma Djan. Emma sees this case as a chance to prove herself and is thrown into the world of sakawa scams, fetish priests, and those willing to kill to protect their secrets.
"There is an amazing force to be reckoned with behind [Emma's] veil of politeness, and readers will want to hear more from Emma." —Booklist, Starred Review
Amazon | Barnes & Noble | Bookshop | IndieBound
2021 EDGAR NOMINEE FOR BEST CRITICAL/BIOGRAPHICAL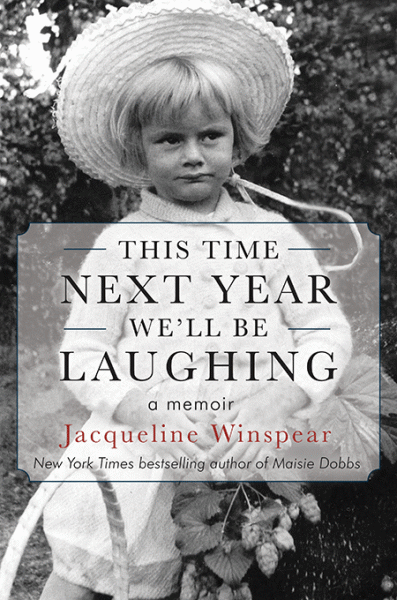 This Time Next Year We'll Be Laughing by Jacqueline Winspear
The New York Times bestselling author of the Maisie Dobbs series turns to memoir, creating an eye-opening and heartfelt portrayal of a post-War England we rarely see. Jacqueline Winspear chronicles her childhood in the English countryside, revealing the hardships and joys of her family history, and the origins of her dream of being a writer.
"[Winspear] pulls back the curtain on her hardscrabble postwar childhood in rural Kent, England, in which bitter poverty was offset by good cheer and family love." —The New York Times
Amazon | Barnes & Noble | Bookshop | IndieBound
2021 EDGAR NOMINEE FOR THE SUE GRAFTON MEMORIAL AWARD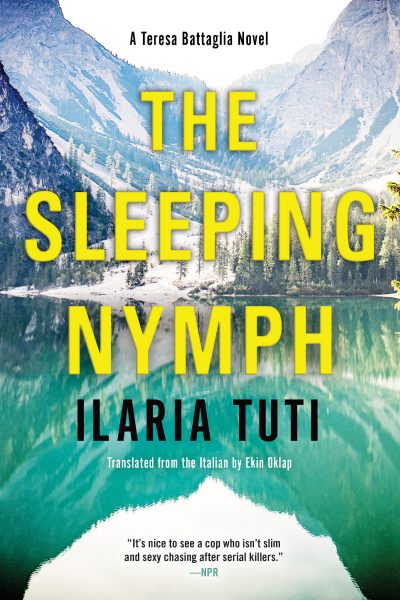 The Sleeping Nymph by Ilaria Tuti
In the follow-up to Flowers Over the Inferno, Superintendent Teresa Battaglia returns to solve a decades-old murder investigation connected to a World War II painting and human heart matter. As she hunts the killer, she must face down the onset of Alzheimer's, as well as someone she hoped never to see again—a man who has just become her supervisor.
"The case leads to possibly psychopathic partisans, goddess cults, and twisted family history—all absolutely absorbing." —Booklist, Starred Review