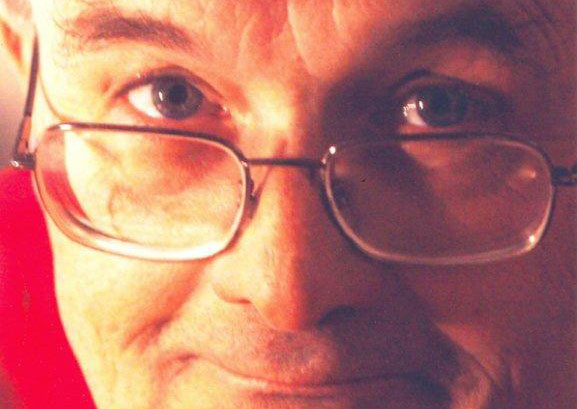 In case you missed it, our friends over at Crime Reads ran an excellent feature on Soho Crime author James McClure last month.
The author of the Kramer and Zondi Mysteries, McClure's novels are set in South Africa and star the irreverent police detectives Kramer and Zondi. The eight books are rich in dialogue, tingle with clever plots, and even slip in occasional bits of absurd humor.
From the feature:
For many, the world that James McClure depicted was shocking and unfamiliar. For others, it was one they knew only too well.
Through the lens of the police procedural, McClure explored South Africa at the heart of apartheid in eight novels between 1971 and 1991. It was a place at once full of natural beauty and ugly social, legal, and political institutions —a country that went to great lengths to separate the races and wall off its black population—and his portrait of it was unsparing. He did not preach, however. His plots and characters came from daily life, and, as with all of the best police procedurals, the books were full of humor, insight, complex human relationships, subtle details, and sharp dialogue.
"First and foremost, I decided my obligation was to entertain," he once wrote, "leaving graver matters—which could be included, but obliquely—to those with the time, money, and intellectual capacity to indulge them.
The books in the series include: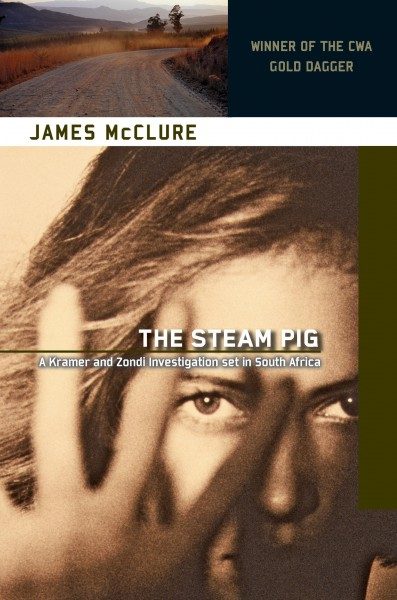 In the debut mystery featuring Lieutenant Kramer and Detective Sergeant Mickey Zondi set in South Africa, a beautiful blonde has been killed by a bicycle spoke to the heart, Bantu gangster style. Why?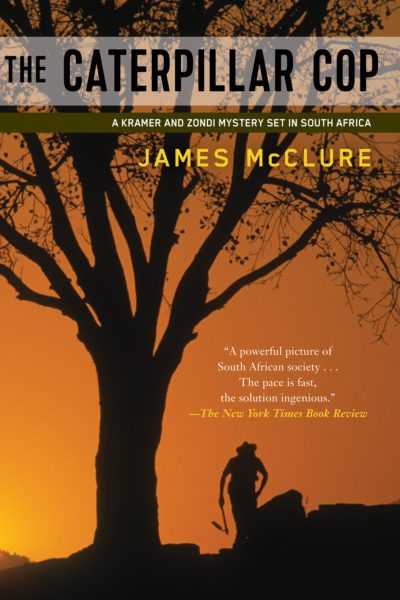 Handsome twelve-year-old Boetie was strangled and stabbed. Was he the victim of a pedophile?
On whom was he spying?
Hugo Swart, faithful churchgoer and respected citizen, is found stabbed to death on the floor of his kitchen just before Christmas, on the hottest night of the year. If Mr. Swart's Reverend is to be believed, no one in the world could have a reason to kill him; the murder was most likely a robbery gone ugly, and the chief suspect is Swart's black servant, Shabalala, who has fled to the countryside. But Lieutenant Kramer suspects that not everything is as it seems. While Zondi pursues Shabalala in what turns out to be a treacherous tour of miserable outlying Bantu villages, Kramer tries to wring the truth out of some of Swart's acquaintances in Trekkersburg and Cape Town—it seems not everyone liked the victim quite as much as the Reverend did. But danger lies at every turn—what will this investigation cost the duo?
McClure's merciless depiction of 1970s South Africa, its many layers of racism, and the gaps between rich and poor make this perhaps the most devourable book in the Kramer and Zondi series yet.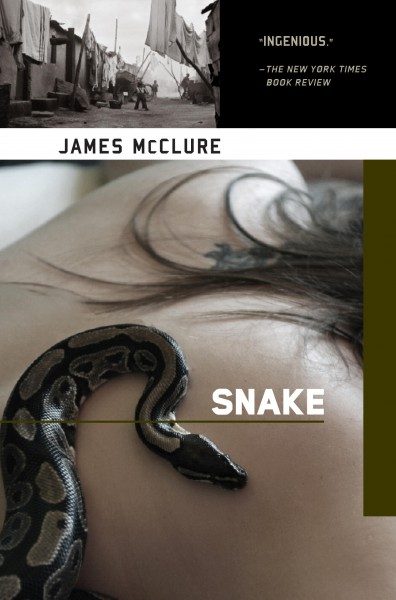 Lieutenant Kramer and Sergeant Zondi have their hands full. On the same day that an adult entertainer known as Eve is found accidentally strangled to death in her dressing room, her pet python wrapped dead around her neck, a beloved candy shop owner named "Lucky" Siyayo is shot to death at his counter in a botched robbery. The detective duo quickly realize neither death is as simple as it looks on the surface: Lucky Siyayo's cash register was all but empty the day he was murdered, which suddenly throws a whole rash of fatal neighborhood robberies into perspective—were none of them robberies at all? It becomes clear a killer is on the loose, but Zondi and Kramer must figure out what the killer is after.
Meanwhile, postmortem analysis reveals that Eve didn't die at the time her ex-boss had stated he'd discovered her body; the more Kramer picks the circumstances apart, the less they make sense. With two very different sets of crimes to solve, Kramer and Zondi set off on treks that take them all over town, from the poorer villages to the sleazy dressing rooms of con artists and pimps to gorgeous steop of the South African countryside in another surefire investigation full of both stirring observations of Apartheid and plenty of mischief. Only one thing is for sure—no one is getting to take his day off this week!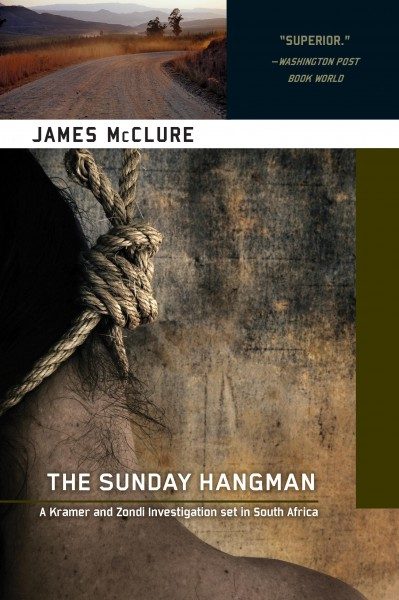 Tollie Erasmus, an unsavory bank robber on the run, is hung from the neck until dead. Unfortunately, execution was administered without the benefit of South African judge or jury. Somewhere there's a killer who knows far too much about the hangman's craft, and Lieutenant Tromp Kramer and his Bantu assistant Mickey Zondi must find him before his trail of death continues.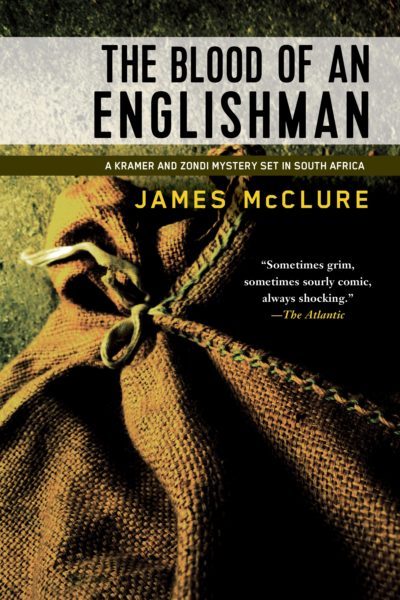 Six days into their search for a man who put a .32-caliber bullet into a South African antique dealer, neither Kramer of the Murder Squad nor his Bantu assistant, Zondi, has a single lead in the case. On the seventh day, Mrs. Digby-Smith opens the trunk of her car and discovers the hideous, tied-up corpse of her younger brother. Two violent crimes—seemingly unconnected. But as Kramer and Zondi pursue their investigation, startling connections turn up in the sordid underworld of Terkkersburg and in the secret, unresolved enmities of World War II.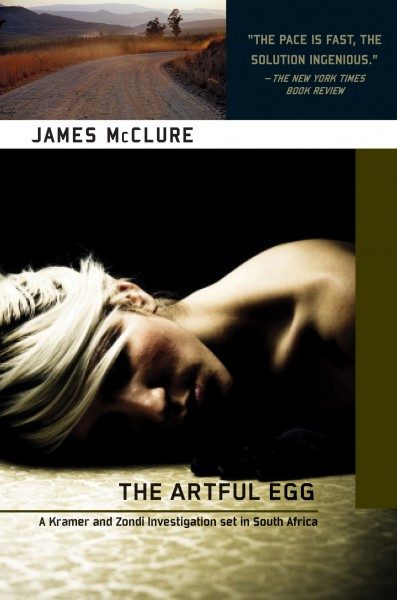 Naomi Stride was a wealthy woman, and her death has left several people richer–none more so than her twenty-six-year-old son Theo, with whom she had long had bitter differences over money. She was also a controversial woman, a writer whose novels had been banned in South Africa. But was it for money, politics, or some other unknown reason that she was killed? And why was her naked corpse strewn with flowers and herbs? These are the questions South African Lieutenant Tromp Kramer and his Zulu partner, Mickey Zondi, must answer. But this task becomes much more difficult when Kramer is unexpectedly taken off the case. Ordered by his superiors to discreetly "wrap up" a fatal accident that could be embarrassing for the South African police, he is plunged into a second investigation, and (fighting to keep it free of political whitewash) he and Zondi find themselves moving inexorably toward a haunting and horrifying climax.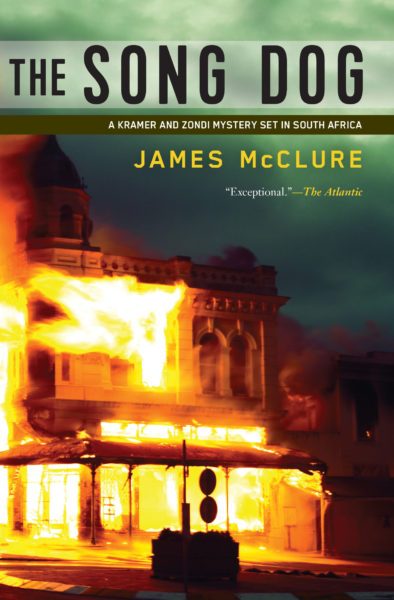 The year is 1962. Young Lieutenant Tromp Kramer of the Trekkersburg Murder and Robbery Squad has been ordered up to Jafini, a small, dusty town in northern Zululand, to investigate the "hero's death" of the town's chief detective, Maaties Kritzinger, an Afrikaner maverick with many secrets. As the investigation proceeds, Kramer finds himself increasingly identifying with the victim. Then his path crosses that of Bantu Detective Sergeant Mickey Zondi, who is trying to locate a serial killer whose summary execution will quiet the spirits of his ancestors. Despite racial differences, the two men sense a kinship—one that might prove dangerous in rural South Africa during the year of Nelson Mandela's imprisonment.
Again from Crime Reads:
All these books were at least partly based on McClure's own experience. After a few years as a schoolteacher, he became both a crime reporter and photographer for Natal newspapers. "When late-night accidents and disasters struck, I would be sent to cover them. This brought me for the first time into regular contact with the South Africa police, and a fascination began to grow….I covered both magistrates' hearings and the Supreme Court, did police calls, hospital calls, and almost set up home at the fire station, which also provides the city's ambulance service. I became obsessed, working sixteen hours most days."
Be sure the read this one in full. And when you're done, check out Soho Crime's James McClure's author page for more details.
Happy sleuthing!