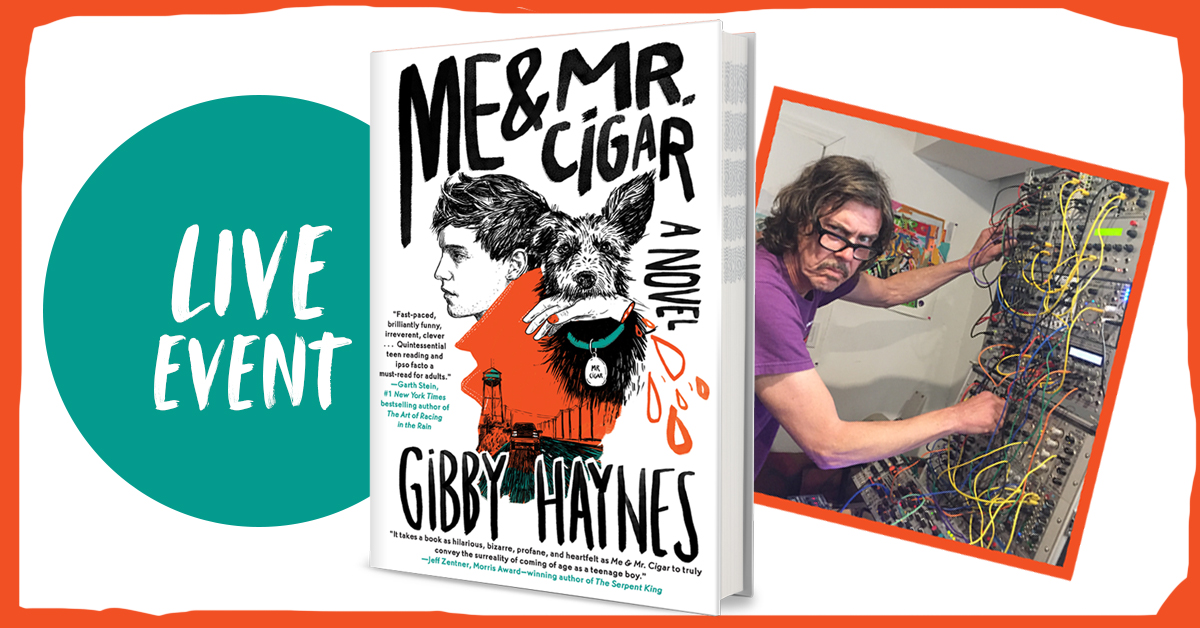 "By far the weirdest book I have ever read."
—The Nerd Daily
Attention, Butthole Surfers fans and book nerds…legendary front man/Texas royalty/debut YA author Gibby Haynes wrote a novel!
Want to start 2020 off with a bang? Usher in the new decade with Gibby on his book tour. Eat, drink, and bask in the psychedelic glory of his first novel, ME & MR. CIGAR with the man himself. (The book hits shelves on January 14th.)
We hope to see you on one of the following dates!
Tuesday, January 14
B&N Tribeca
New York, NY @ 7:00 PM
More Info
Friday, January 17
Gibby Haynes & The Paul Green Rock Academy
The Colonial Theatre
Phoenixville, PA @ 8:00 PM
Buy Tickets*
*A copy of ME & MR. CIGAR is included in the price of a ticket
Tuesday, January 21
City Lights Bookstore
San Francisco, CA @ 7:00 PM
RSVP
Booksellers, we'll see you on Friday, January 24! 
Winter Institute Author Lunch Reception
Baltimore, MD