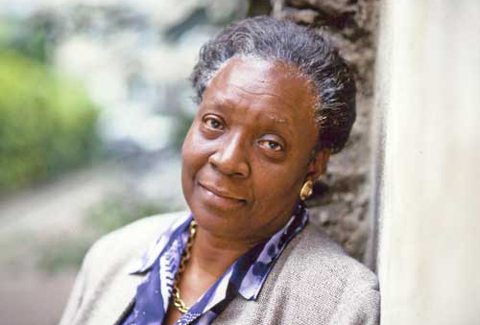 Congratulations to Maryse Condé, who has been awarded the 2018 New Academy Prize in Literature. Organized by prominent cultural and literary figures, The New Academy Prize was established as an alternative to the Nobel Prize in Literature, which was cancelled this year due to a sexual harassment scandal. The international literary prize was awarded to Condé in accordance with the New Academy's values of "democracy, openness, empathy and respect." We are proud to publish three of Condé's numerous works: Tales From The Heart, Desirada, and Windward Heights.
In addition to being selected for the New Academy Prize in Literature, Maryse Condé is the recipient of numerous accolades, among them the prestigious French awards Le Grand Prix Littéraire de la Femme and Le Prix de L'Académie Francaise. She was a finalist for the Booker International Prize in 2015. Condé's works have been translated into several languages, including English, German, Italian, Spanish, and Japanese. She is Professor Emerita of French at Columbia University.
"Condé is a masterly storyteller."
—The New York Times Book Review
About The Books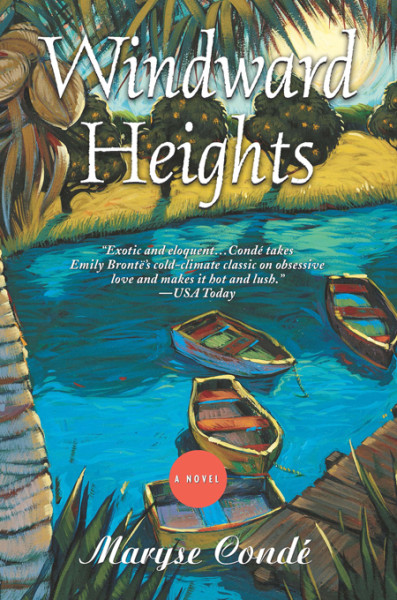 A vivid and expansive reimagining of Emily Brontë's European classic, Maryse Condé's Windward Heights is a tale of obsessive love set in Cuba and Guadeloupe at the turn of the 20th century.
In a time of social upheaval, revolution, and renewal, a passionate love seizes Razyé, a Black man named for the cliffs where he was abandoned as a child, and Cathy, the mixed-race daughter of the man who takes in Razyé and raises him. Soon, Razyé vows revenge on Aymeric de Linsseuil, the Creole plantation owner whom Cathy inevitably marries. With the raw emotional power of Brontë's original and the additional spin of multiple narrators, Condé depicts transformative romance, betrayal, and vengeance as deftly as she does the historical portrait of Caribbean society in the wake of an emancipation. (Translated from French by Richard Philcox.)
"Condé has given readers an astonishing new way in which to contemplate our ancestral past."
—Black Issues Book Review
"Through [Condé's] transformation of the tragedy in Wuthering Heights, she creates a narrative that seduces, evokes and makes us think about the kinds of emotions that have moved human beings throughout our existence."
—Chicago Tribune


"Exotic and eloquent … Condé takes Emily Brontë's cold-climate classic on obsessive love and makes it hot and lush."
—USA Today


"A confident and incisive Caribbeanization of a European master-text by a master novelist of African descent."
—Village Voice
Buy from Your Local Bookstore | Buy from Barnes & Noble | Buy from Amazon | Buy from Soho Press
***
Desirada
A powerfully redemptive novel that traces a woman's journey of self-discovery across continents—from Guadeloupe to France to the United States.
Desirada is the story of several women: of Reynalda, who attempts to drown herself off the shores of Guadeloupe, then subsequently flees to France in search of a better life; of Ranelise, the older cook who pulls Reynalda from the sea and cares for the infant daughter Reynalda leaves behind; and finally, of Marie-Noëlle, the abandoned daughter who travels to France in pursuit of her mother and, ultimately, the Unites States in search of her father, a sense of belonging, and an identity that has always alluded her.
"A born storyteller, Condé sensuously captures the way the past holds sway over emigrés even as it resists their strongest efforts to possess it." —Washington Post Book World
"An exceptional journey, Maryse Condé weaves an extremely luminous and poetic tale of a woman's transformations as she makes her way through many physical and mental landscapes. Maryse Condé gives us, as always, a remarkable story filled with striking revelations." —Edwidge Danticat
 Buy from Barnes & Noble | Buy from Amazon 
***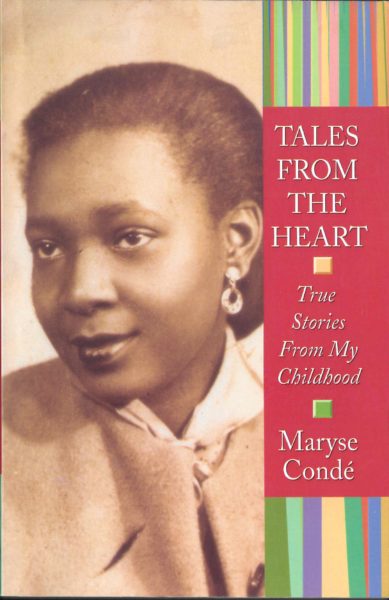 Winner of the 1999 Prix Yourcenar
In this collection of autobiographical essays, Maryse Condé evokes the relationships and events that gave her childhood meaning.
These vignettes capture the spirit of Condé's fiction: haunting, powerful, poignant, and leavened with a streak of humor. With clear-eyed prose, Condé recounts discovering her parents' feelings of alienation, her first crush, a falling out with her best friend, the death of her beloved grandmother, and her first encounter with racism.
"Honest, exquisitely measured… inspiring in its reminder of the human spirit's capacity to endure." —The New York Times Book Review
"Upon reaching the final page and the start of Condé's journey to adulthood, readers will regret that this brief, colorful and lively remembrance has ended." —Publishers Weekly
Buy from Your Local Bookstore | Buy from Barnes & Noble | Buy from Amazon | Buy from Soho Press