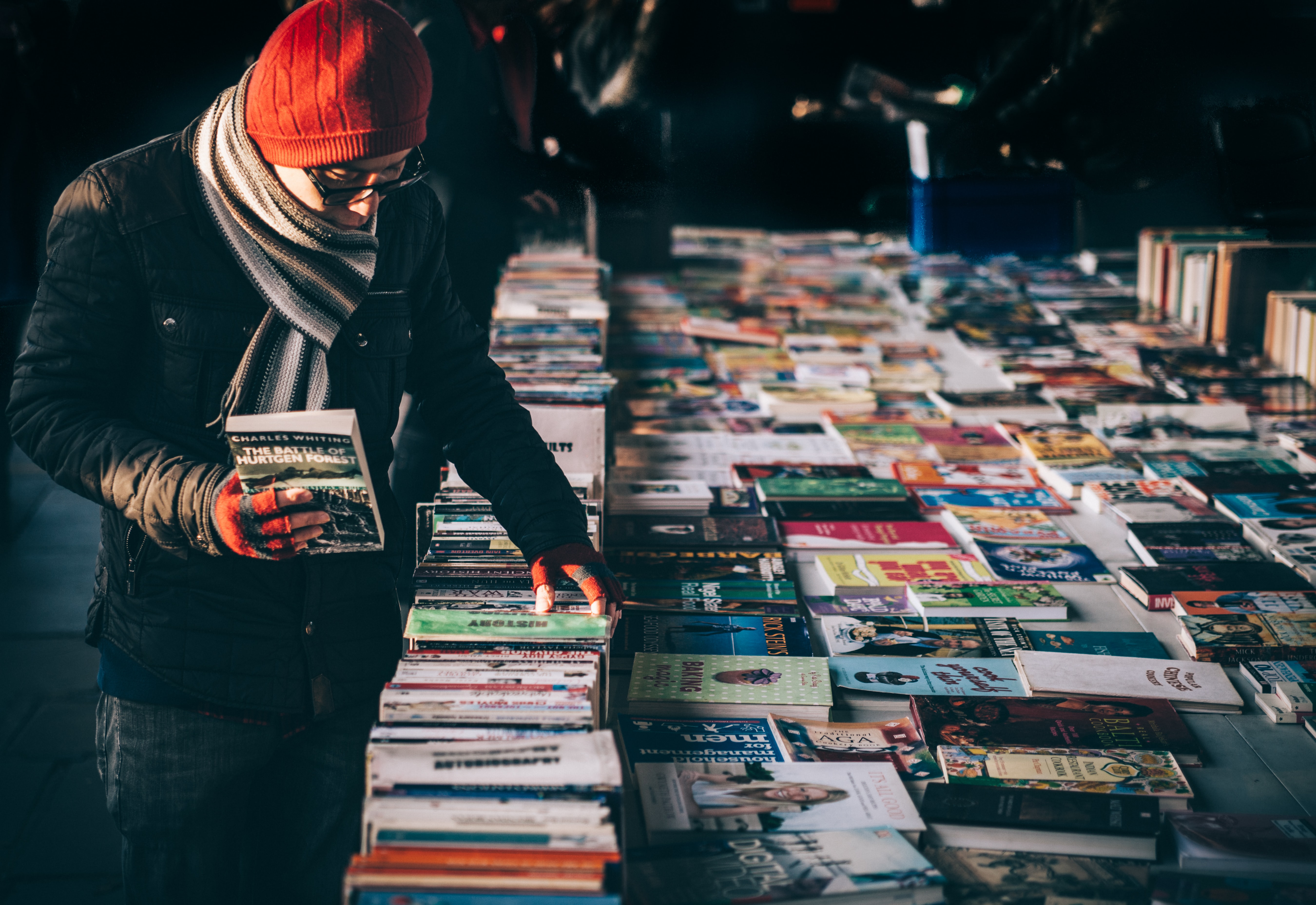 Hello, readers!
This month, we have two exciting books coming out in paperback from Soho Teen and Soho Crime. If you're looking for a summer trip, check out Michelle Ruiz Keil's All of Us with Wings, a dreamy and jam-packed coming-of-age tale set in post-punk San Francisco. Or—for a more sinister dip—dive into the legendary Peter Lovesey's *eighteenth* Peter Diamond investigation, Killing with Confetti, an ingenious puzzle mystery that will keep you guessing until the last.
Whatever you choose: enjoy!
"Keil's ambitious debut is jam-packed with twists and depth and froth and function . . . [this is] a book about embracing everything—people, lifestyles, beliefs, experiences—and, in so doing, finding your own distinct power."
—The New York Times Book Review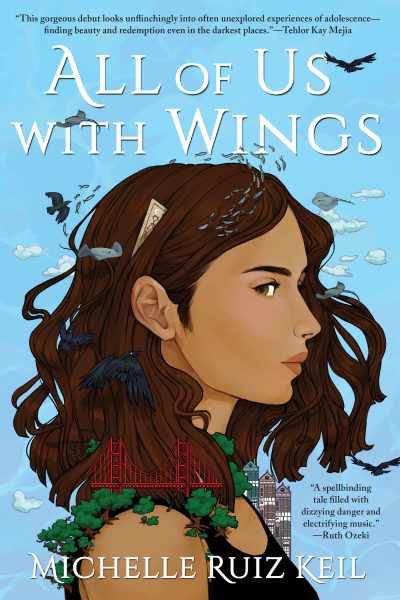 Seventeen-year-old Xochi is alone in San Francisco, running from her painful past: the mother who abandoned her, the man who betrayed her. Then one day, she meets Pallas, a precocious twelve-year-old who lives with her rockstar family in one of the city's storybook Victorians. Xochi accepts a position as Pallas's live-in governess and quickly finds her place in the girl's tight-knit household, which operates on a free-love philosophy and easy warmth despite the band's growing fame.
But on the night of the Vernal Equinox, as a concert afterparty rages in the house below, Xochi and Pallas perform a riot-grrrl ritual in good fun, accidentally summoning a pair of ancient beings bound to avenge the wrongs of Xochi's past. She would do anything to preserve her new life, but with the creatures determined to exact vengeance on those who've hurt her, no one is safe—not the family Xochi's chosen, nor the one she left behind.
Amazon | Barnes and Noble | Bookshop.org | Soho Press
***
"Mr. Lovesey has been writing his Peter Diamond series for nearly three decades, and it's a pleasure to note no discernible flagging of energy in author or detective. And how refreshing to hear the inimitable Diamond erupt in righteous 'F— forensics.'"
—The Wall Street Journal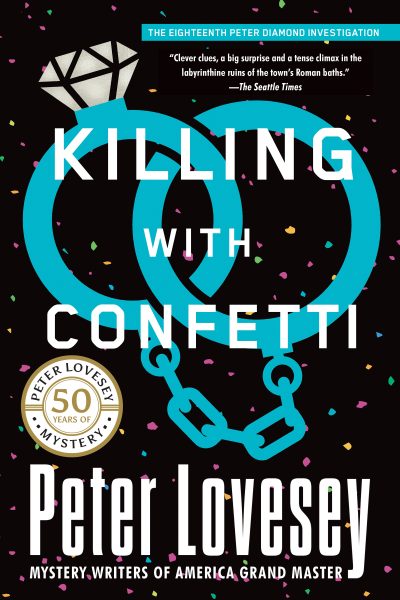 As a New Year begins in Bath, Ben Brace proposes to his long-term girlfriend, Caroline, the daughter of notorious crime baron Joe Irving, who is coming to the end of a prison sentence. The problem is that Ben's father, George, is the Deputy Chief Constable. A more uncomfortable set of in-laws would be hard to imagine. But mothers and sons are a formidable force: a wedding in the Abbey and reception in the Roman Baths are arranged before the career-obsessed DCC can step in.
Peter Diamond, Bath's head of CID, is appalled to be put in charge of security on the day. Ordered to be discreet, he packs a gun and a guest list in his best suit and must somehow cope with potential killers, gang rivals, warring parents, bossy photographers and straying bridesmaids. The laid-back Joe Irving seems oblivious to the danger he is in from rival gang leaders, while Brace can't wait for the day to end. Will the photo session be a literal shoot? Will Joe Irving's speech as father of the bride be his last words? Can Diamond pull off a miracle, avert a tragedy and send the happy couple on their honeymoon?
Peter Lovesey fans—keep a private eye out for the nineteenth Peter Diamond book, The Finisher! And if you're feeling festive, help us celebrate *50 Years* of Lovesey by ordering a deluxe anniversary edition of his first novel, Wobble to Death. 
Amazon | Barnes and Noble | Bookshop.org | Soho Press