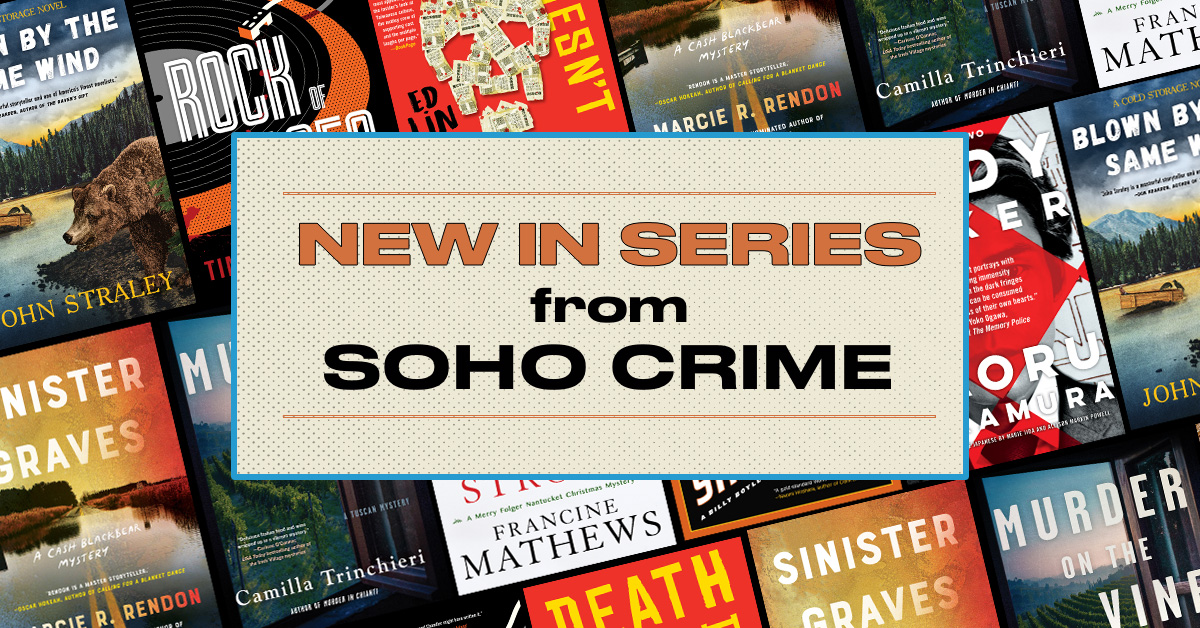 This month and every month at Soho Press, we have crime on the mind (of the purely fictional variety, of course). Make sure to mark your calendars and get ready for these thrilling new releases from your favorite authors.
Blown by the Same Wind by John Straley
A COLD STORAGE NOVEL

Things in the sleepy fishing town of Cold Storage, Alaska, are changing. It's the summer of 1968; the men are wearing their hair long, the Vietnam War is at its height, and multiple assassinations have gripped the country. But some things remain the same. Ellie's bar is still the place to catch up on the town gossip, and there's a lot to talk about—including the new guy in town: a famous (and equally mysterious) monk from Kentucky who goes by "Brother Louis." But when the brother's arrival heralds more sinister outsiders, Ellie and the inhabitants of Cold Storage suddenly find themselves caught in government conspiracies more violent than they could have ever imagined.
Amazon | Barnes & Noble | Bookshop | IndieBound
Death on a Winter Stroll by Francine Mathews
A MERRY FOLGER NANTUCKET MYSTERY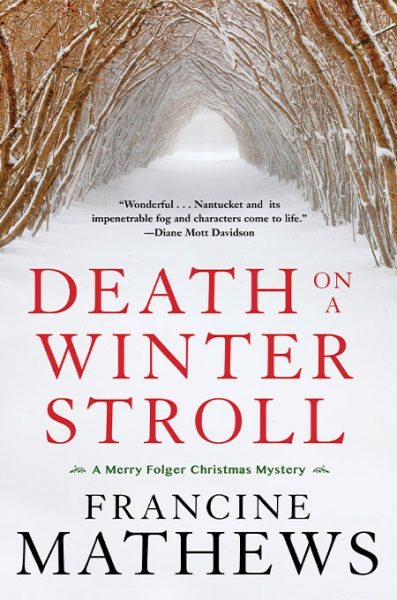 Nantucket Police Chief Meredith Folger is acutely conscious of the stress COVID-19 has placed on the community she loves. Merry hopes that the Christmas Stroll, one of Nantucket's favorite traditions, in which Main Street is transformed into a winter wonderland, will lift the island's spirits. But the arrival of a large-scale TV production, the Secretary of State, and her family, complicates matters significantly. Then the bodies turn up. Now, it's up to Merry and Detective Howie Seitz to find a connection between two seemingly unconnected murders and catch the killer. But when everyone has a motive, and half of the suspects are politicians and actors, how can Merry and Howie tell fact from fiction?
Amazon | Barnes & Noble | Bookshop | IndieBound
From the Shadows by James R. Benn
A BILLY BOYLE WII MYSTERY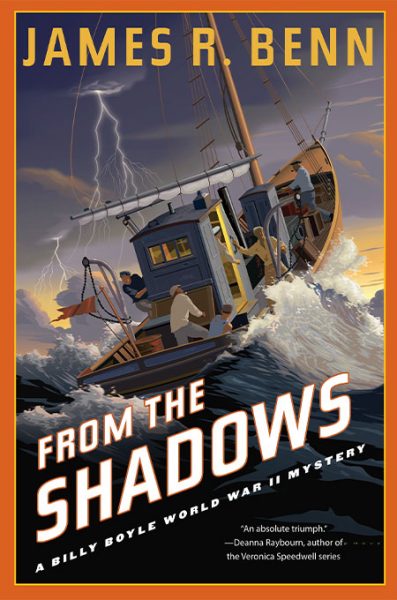 Southern France, 1944: What should be a simple assignment with a Special Operations Executive officer gets complicated fast as Captain Billy Boyle finds himself amidst growing tensions between clashing Resistance groups and the search for a witness to a deadly explosion—leading him to the legendary 442nd Regimental Combat Team, a unit made up of Nisei soldiers that became the most highly decorated unit in the history of the US Army. With sacrifice and betrayal afoot, Billy doesn't know who he can trust, or how close to death this case may bring him.
Amazon | Barnes & Noble | Bookshop | IndieBound
Lady Joker, Volume 2 by Kaoru Takamura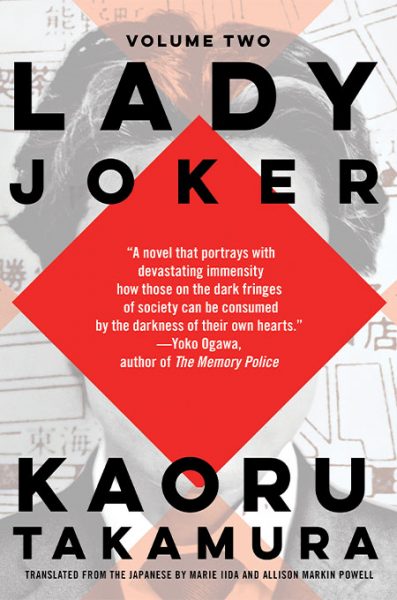 In the second half of Lady Joker, Kaoru Takamura, the Grand Dame of Japanese crime fiction, concludes the breathtaking saga introduced in Volume I. Inspired by the real-life Glico-Morinaga kidnapping, an unsolved case that terrorized Japan for two years, Lady Joker reimagines the circumstances of this watershed episode in modern Japanese history and brings into riveting focus the lives and motivations of the victims, the perpetrators, the heroes and the villains. As the shady networks linking corporations to syndicates are brought to light, the stakes rise, and some of the professionals we have watched try to fight their way through this crisis will lose everything—some even their lives. Will the culprits ever be brought to justice? More importantly—what is justice?
Amazon | Barnes & Noble | Bookshop | IndieBound
Murder on the Vine by Camilla Trinchieri
A TUSCAN MYSTERY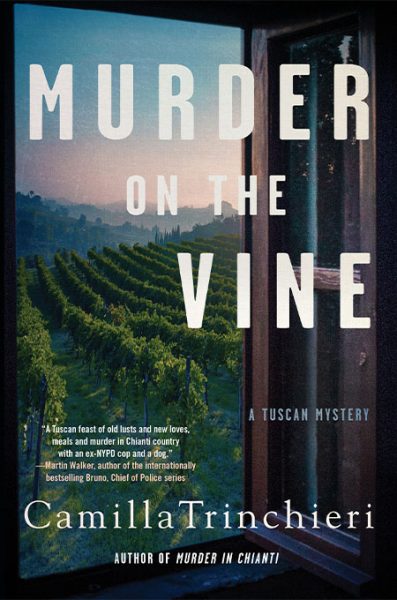 On a late October Sunday morning in Gravigna, local maresciallo Perillo is having breakfast with ex-NYPD detective Nico Doyle when he is called back to the station in Greve. Laura Benati, the young manager of Hotel Bella Vista, is worried—her bartender and good friend eighty-year-old Cesare Costanzi has been missing for three days. The next morning, Jimmy, co-owner of Gravigna's local café, runs out of gas on his way back from Florence. When Nico meets him to help, he finds a body wrapped in plastic in Jimmy's trunk: Cesare Costanzi, stabbed several times in the chest. Why would anyone kill Cesare, and how did he end up in Jimmy's car? That's for Nico to find out, as Perillo once again turns to Nico for help with the investigation.
Amazon | Barnes & Noble | Bookshop | IndieBound
Sinister Graves by Marcie R. Rendon
A CASH BLACKBEAR MYSTERY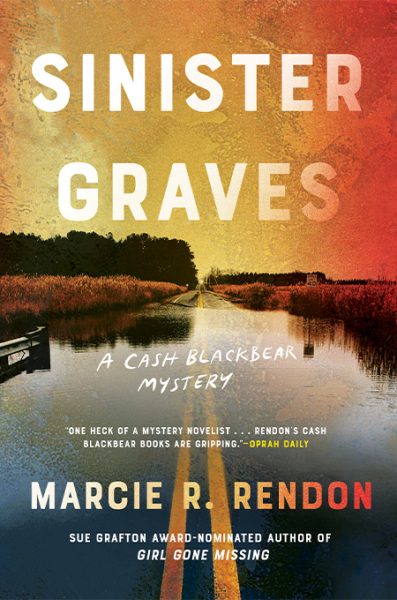 A snowmelt has sent floodwaters down to the fields of the Red River Valley, dragging the body of an unidentified Native woman into the town of Ada. The only evidence the medical examiner recovers is a torn piece of paper inside her bra: a hymnal written in English and Ojibwe. Cash Blackbear, a 19-year-old Ojibwe woman, sometimes helps Sheriff Wheaton, her guardian, on his investigations. Now she knows her search for justice for this anonymous victim will take her to the White Earth Reservation, a place she once called home, as she attempts to discover the truth about the disappearances of Native girls and their newborns.
Amazon | Barnes & Noble | Bookshop | IndieBound
Death Doesn't Forget by Ed Lin
A TAIPEI NIGHT MARKET NOVEL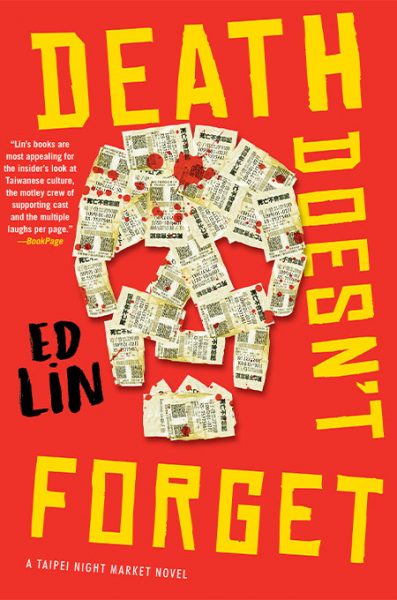 In the fourth entry to Ed Lin's Taipei Night Market series, Taipei is rocked by the back-to-back murders of a recent lottery winner and a police captain just as the city is preparing to host the big Austronesian Cultural Festival, which has brought in indigenous performers from all around the Pacific Rim to the island nation of Taiwan. Jing-nan, the proprietor of Unknown Pleasures, a popular food stand at Taipei's largest night market, is thrown into the intrigue. Is he being set up to take the rap, or will he be the next victim? Jing-nan has to untangle the mystery of the killings while keeping his food stall afloat against hip new competition. Both his life, and his Instagram follower account, hang in the balance.
Amazon | Barnes & Noble | Bookshop | IndieBound
Rock of Ages by Timothy Hallinan
A JUNIOR BENDER MYSTERY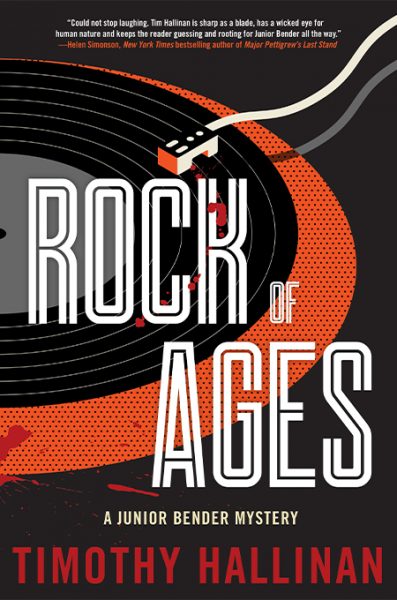 In the most recent installment in the Junior Bender Mysteries, Junior Bender—a Los Angeles burglar and off-the-books-detective to the felonious—is reminded that rock and roll will never die when Hollywood's most dangerous geriatric mobster, Irwin Dressler, retains Junior's investigative services to solve a rather unharmonious problem. Four of Dressler's old gangster colleagues have put together a national tour of once-popular rock bands, and Dressler has the creeping suspicion that one of them is using the tour as a front to steal Dressler's money. Now the tour has pulled into LA, and Junior has one weekend to figure out who's to blame. Can Junior recover Dressler's money, prevent a murder, and somehow survive all that bad music?