If you are aching to dash off to a new locale with a compelling new crime series featuring a world-class female lead–well, dear reader, you are in luck.
Over the next couple of months, Soho Crime is publishing three books that are guaranteed to blow your hair back.
Be advised, however, these ladies are nobody's darlings. They will whisk you away to an international setting and time that is menacing as it is inviting, then leave you wanting more.
Read on for more details …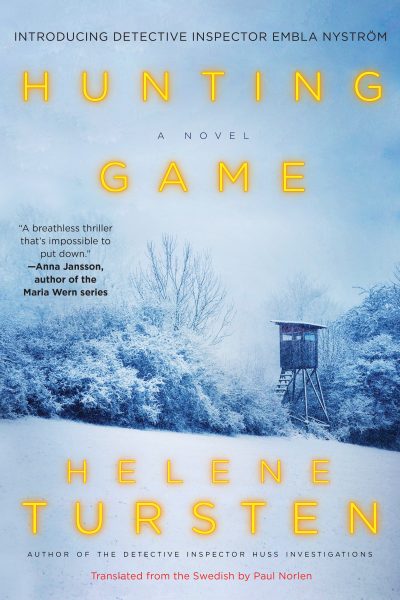 SERIES DEBUT
Internationally bestselling Swedish crime writer Helene Tursten returns with a brand new series helmed by the sharp, unforgiving, and complex Detective Inspector Embla Nyström. When an annual hunting trip ends in murder, Embla must track down a killer while confronting her own dark past.
A CrimeReads Most Anticipated Crime & Mystery Novel of 2019
"[An] outstanding series launch . . . Embla is a refreshingly capable lead, whose situational ethics means that she doesn't feel she must do everything by the book." —Publishers Weekly, Starred Review
Hunting Game | Helene Tursten; Translated by Paul Norlen | 9781616956509 | Hardcover | PUB DATE: 2/26/2019 | $26.95 | Soho Crime
_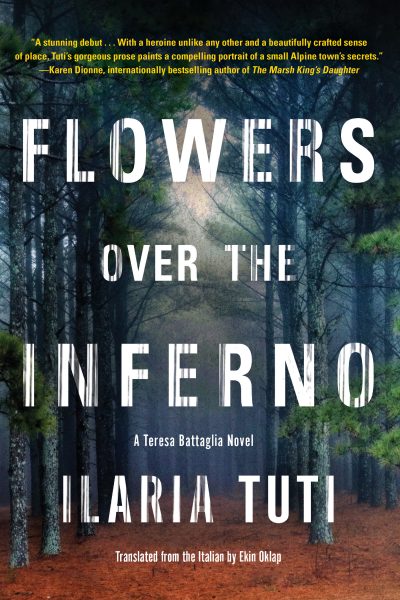 SERIES DEBUT
Ilaria Tuti introduces a brusque, battle-worn new heroine, Teresa Battaglia, in Flowers over the Inferno, her haunting debut novel. Teresa is called to investigate a vicious murder near a remote village in the Italian Alps, but even as it's stalked by a savage predator who watches from the woods, the insular community staunchly guards the secrets that could bring the killer to justice.
"Ilaria Tuti's Flowers over the Inferno is a stunning debut; a deliciously dark and action-packed thriller that is also deeply moving, even profound. With a heroine unlike any other and a beautifully crafted sense of place, Tuti's gorgeous prose paints a compelling portrait of a small Alpine town's secrets and the woman tasked with uncovering them. I loved this book." —Karen Dionne, internationally bestselling author of The Marsh King's Daughter
Flowers over the Inferno | Ilaria Tuti; Translated by Ekin Oklap | 9781641290685 | Hardcover | PUB DATE: 4/16/2019 | $25.95 | Soho Crime
_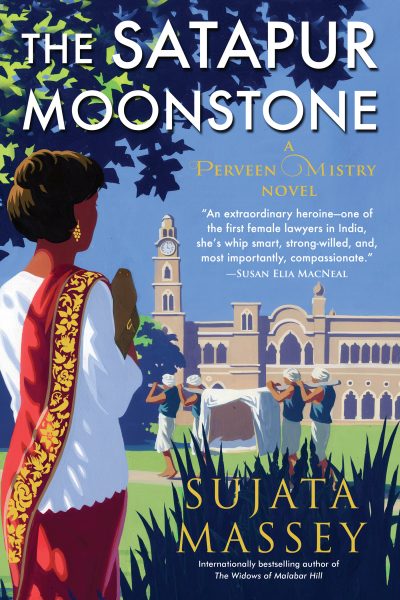 Award-winning author Sujata Massey returns readers to the 1920s India of Perveen Mistry, Bombay's first female lawyer. This time Perveen must travel southeast while reluctantly in the employment of the British Raj to assist in a complex dispute over a late maharaja's estate. Instead of a straightforward legal matter she finds a treacherous web of palace intrigue and a history of suspicious deaths.
A Book Riot Read or Dead Most Anticipated Mystery Novel of 2019
A CrimeReads Most Anticipated Crime & Mystery Novel of 2019
A BookBub Most Anticipated Mystery Novel of 2019
"Perveen Mistry is an extraordinary heroine . . . sure to join the leads of great mystery fiction." —Susan Elia MacNeal, New York Times bestselling author of the Maggie Hope mysteries
The Satapur Moonstone | Sujata Massey | 9781616959098 | Hardcover | PUB DATE: 5/14/2019 | $26.95 | Soho Crime