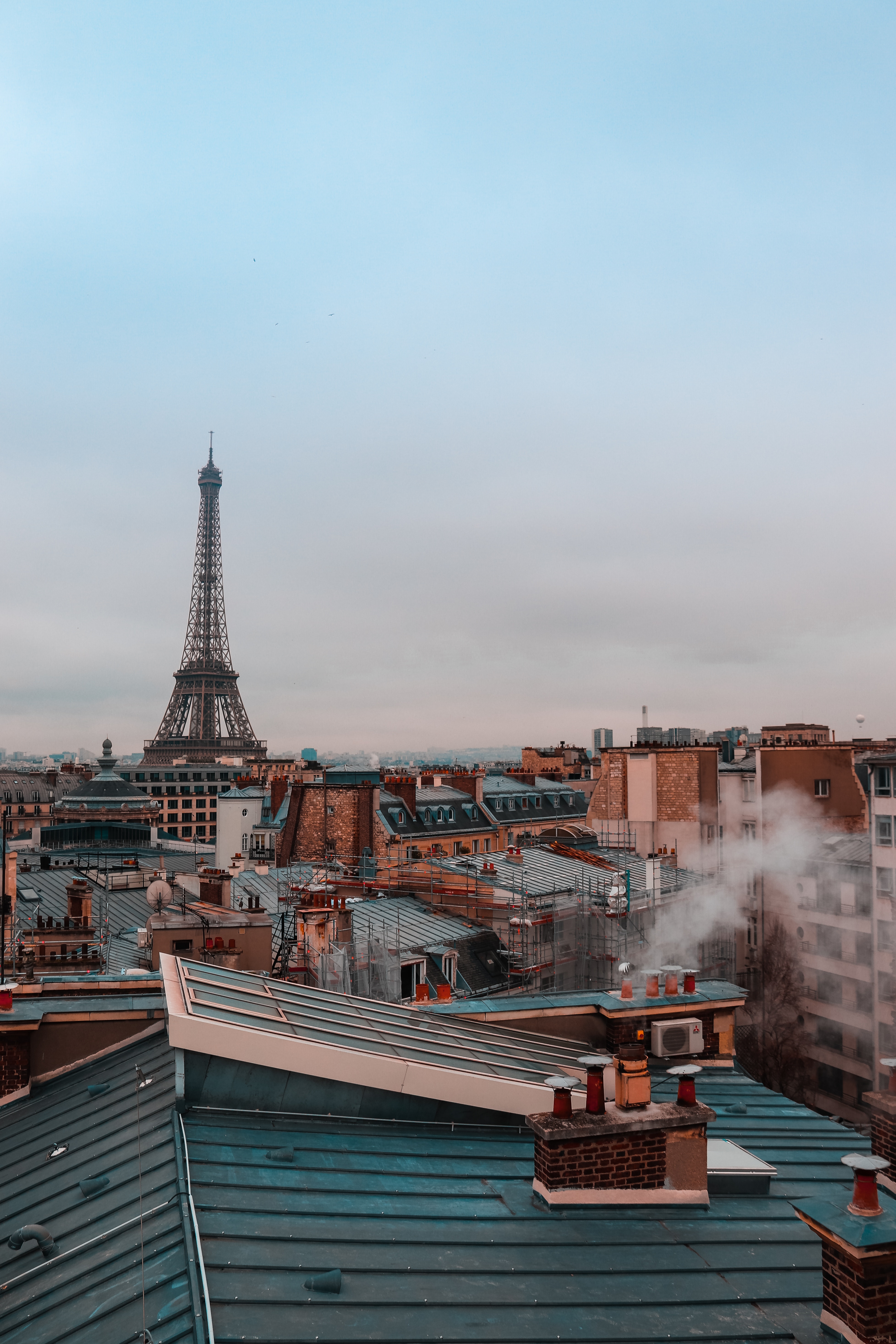 So many books, so little time, they say. I grew up reading. But it wasn't until I'd had a child that I began writing the story I'd become passionate to tell. This was a story based on a true event that happened to my friend's mother, a fourteen year old Jewish girl in Occupied Paris. My writing journey became Murder in the Marais with a detective, Aimée Leduc who is now celebrating a book birthday of sorts – it's been twenty years since Aimée Leduc's first investigation.
To me, these 20 Paris-based mysteries, thrillers, novels, autobiographies, and off the beaten track guides make an essential booklist about Paris. Not the beret and baguette stereotype but books I've found that touched a special place and feeling in Paris. Some are classics, many are vintage, a few not as well known as they should be. I've read and re-read some of these and hope you might enjoy finding another side of the City of Light as I have.

120 rue de la Gare by Léo Malet
If there's ever a first page that grabbed me and never let go it's this – a fellow POW returning to France is shot on the train station platform and his dying words to pal Nestor Burma is 120 rue de la Gare. Nestor Burma, PI is France's answer to Chandler's PI Marlowe. Imagine sardonic Gallic wit, a mystery pulling you deeper and politically incorrect characters of a Paris that's gone. Malet set 15 of his Nestor Burma novels in the different arrondissements of Paris and is my inspiration for Aimée Leduc's investigations.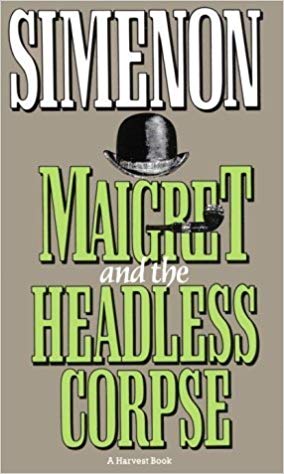 The Headless Corpse by Georges Simenon
My father read Simenon religiously and I found these slim Inspector Maigret novels engrossing. But The Headless Corpse hit me because I stayed on the canal where the story took place. I've never looked at Canal Saint Martin the same again.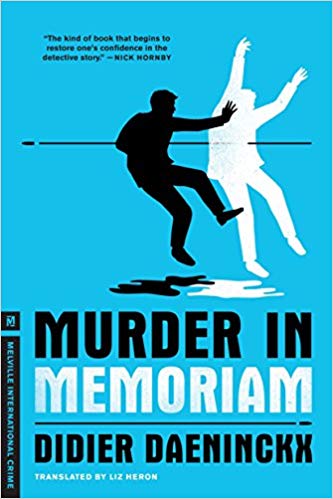 Murder in Memoriam by Didier Daeninckx
The book speaks to me – it's noir and brings alive France's recent past and stirs up social issues. Daeninckx's book loosely veiled Maurice Papon, then head of the Police exposing his war time collaboration and sanctioned massacre at an Algerian protest in 1961. I wish he were better known outside France.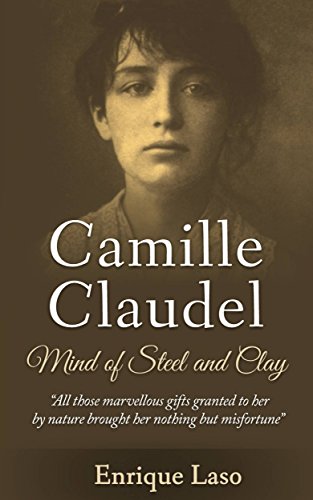 Mind of Steel and Clay:Camille Claudel by Enrique Laso
I like this biography of the artist and sculptress, Rodin's muse who disappeared from history for many years. Her traces in Paris aren't hard to find; the Ile Saint-Louis atelier where she worked, her sculptures in the garden of the Rodin museum. It gives me a deeper understanding of what a woman and artist faced in the shadow of a famous man.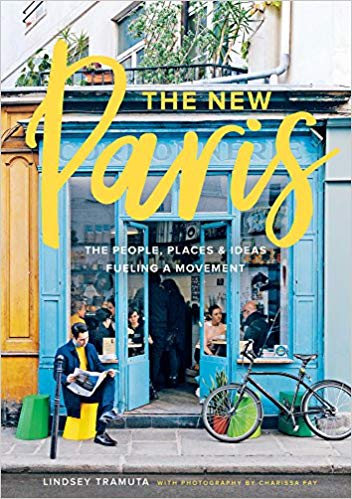 The New Paris by Lindsey Tramuta
When I need an update on Paris – here's the refresh. We see the latest in the rapidly evolving worlds of food, wine, pastry, coffee, beer, fashion, and design. Tramuta's curated a wonderful directory of favorite places to eat, drink, stay, and shop.
The Chalk Circle Man by Fred Vargas
This is the first Detective Adamsberg novel and we join a pedestrian's view of Paris streets, quirky characters and a serial killer who uses chalk. Vargas is a pseudonym of a French historian and archeologist. The books are amazing and start with this one.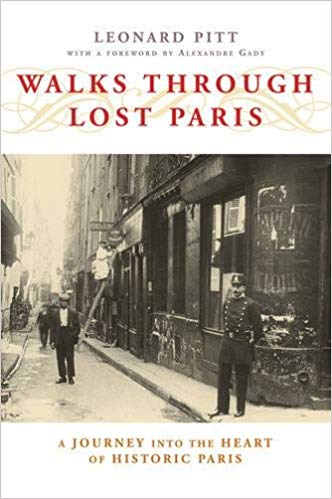 Walks Through Lost Paris by Leonard Pitt
I bring this book to Paris. It's a must. The book plunges into Paris's history focusing on then and now Paris and the effects Haussmann's urban redesign made on today's Paris. Replete with amazing photos.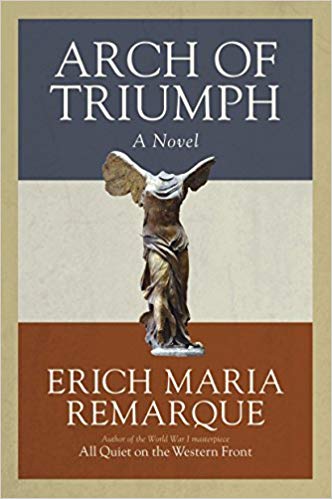 Arch of Triumph by Erich Maria Remarque
Here's a doomed love story of stateless émigré's set in Occupied Paris and so topical now. Themes of identity, a world in chaos all the more remarkable because though written in 1945  Remarque's story could be set today. I love the language.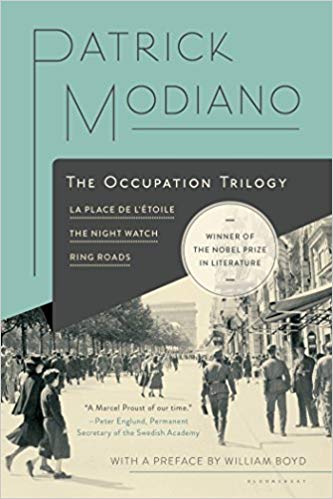 The Occupation Trilogy by Patrick Modiano
Modiano won the Nobel prize for Literature for his body of work and this trilogy is a good introduction. Born in 1945 of an actress mother and Jewish black-marketer father it's a darker side of Paris. Haunting, incredibly descriptive and evocative of a lost time and a boy's lost childhood. Beautiful prose.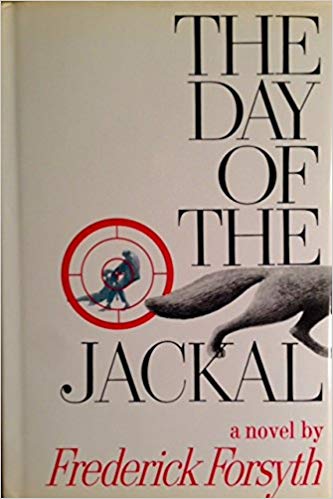 Day of the Jackal by Frederick Forsyth
An anonymous hitman is hired by the OAS to assassinate de Gaulle. We all know it didn't happen but the heart pounding, tense pace and storyline and the genius of a Parisian policeman who hunts him down makes me look. Yes, every time I'm in front of Montparnasse station I look up to find the window where the Jackal hid to take out de Gaulle. A master thriller.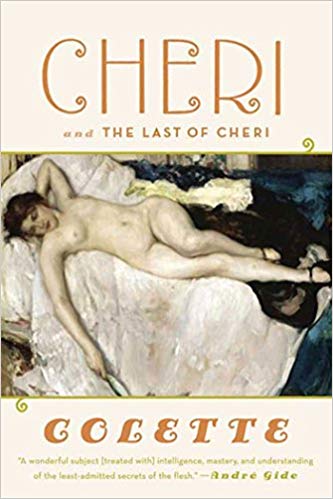 Cheri by Colette
This book is set in the Belle Epoque in the world of kept women and spoiled, rich young men. Colette has written a romance between such a young man and his older lover, a courtesan. Tragic yes, and it captures that era, and sense of loss. Colette's dialogue carries the story.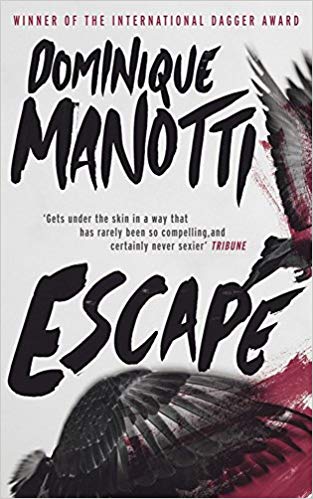 Escape by Dominique Manotti
It's 1987 and two Italian prisoners break out of prison. One escapes to Paris becomes a security guard and writes a story of the Red Brigade which his concierge loves and helps him find a publisher. I love this story within a story and unique take on an established trope. Dominique won the International Dagger Award and is a must read.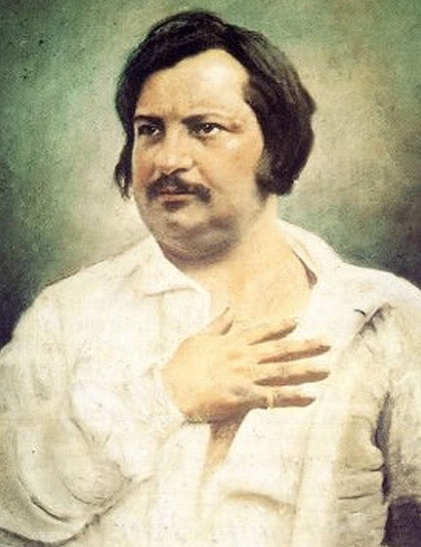 Anything by Honoré de Balzac
He's the Charles Dickens of France and my personal hero. Any writer who could drink 50 cups of coffee a day, hide from creditors at his door to keep writing and produce the opus of post-Napoleonic French life is worth it. Then go to the Balzac museum and see his writing desk with coffee stains.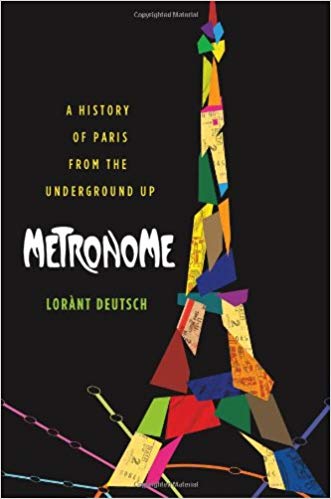 Metronome: A history of Paris by Lorent Deutsch
He is a French TV personality who wrote the guide to Paris for obsessed Parisians who love their history. Deutsch made a few errors – Mon Dieu – and Parisians were up in arms. So get the corrected version. But this is how a local likes their history.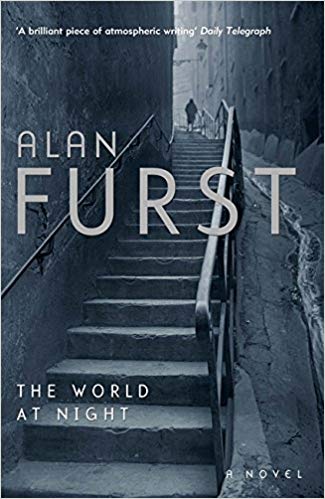 The World at Night by Alan Furst
It's 1940 in Paris and a French film producer is trying to make his movie when the British secret service enlists his service in newly Occupied Paris. It reads like a black and white movie – drenched with ambiance. I love the lyrical prose and evocation of war-time Paris.
The Hunchback of Notre Dame by Victor Hugo
It's become a bestseller again in France after the fire at Notre Dame. The heartbreaking tale of the Hunchback and his love for Esmeralda the gypsy and the jealous archdeacon. It's Hugo's paaen to to culture and Gothic architecture.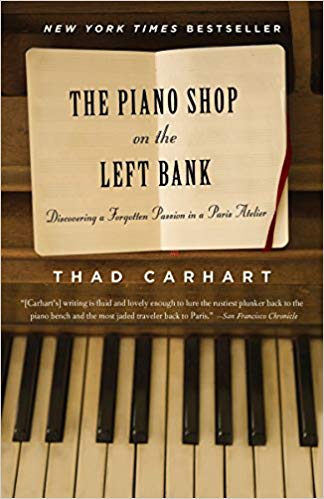 The Piano Shop on the Left Bank by Todd Carhat
This seemingly simple tale of an American's  travails in trying to buy a used piano illustrates the complex relations of an expat living among Parisians but his inner journey to understand music, childhood and Paris. I love this story which makes one look inside and question the simple things.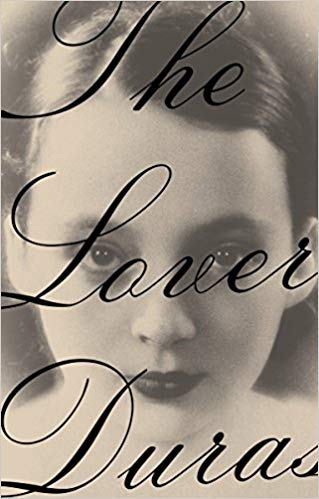 The Lover by Marguerite Duras
I re-read this book every year. It's a poignant love story set in French Indochina and Paris. The writing pulls me and I inhale the prose. Her grave is in Montparnasse cemetery festooned by flowers and pencils.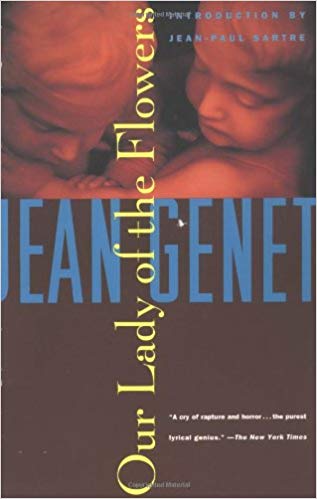 Our Lady of the Flowers by Jean Genet
Here's a free flowing autobiographical novel of his journey in the Parisian underworld and those living on the fringes of society. Fascinating. Genet's the original French bad boy; former vagabond, criminal who took to writing under the wing of Sartre. Good thing.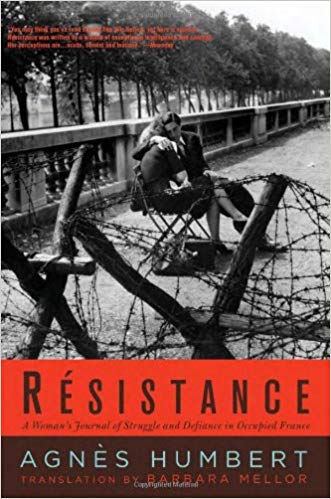 Résistance by Agnès Humbert
Because if you're going to read about the French Resistance, read this book by a woman who was there, lived it and organized one of the first cells in Paris. Authentic, haunting and the courageous Agnès will stay with you and make you wonder what you would have done given terrible choices.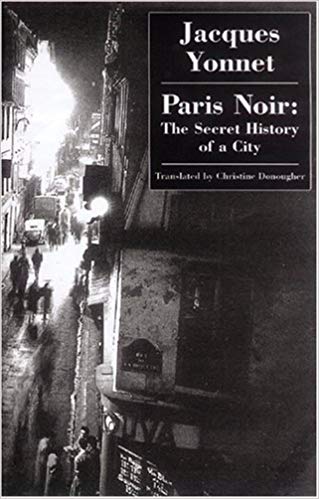 Paris Noir by Jacques Yonnet
This book goes to the darker quarters of Paris's Left Bank written during the Occupation and post-war period. It's a world of ordinary workers, tradesmen, artists, con men and criminals with a sense of mystery and supernatural events. Think magical realism set in a grungy Left Bank with Nazi's and Sartre drops by … what more can you ask for?
~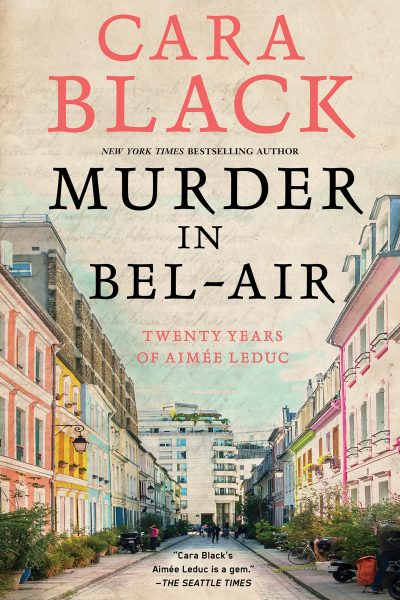 Cara Black is the author of nineteen books in the New York Times bestselling Aimée Leduc series. She lives in San Francisco with her husband and son and visits Paris frequently. Murder in Bel-Air publishes in June.