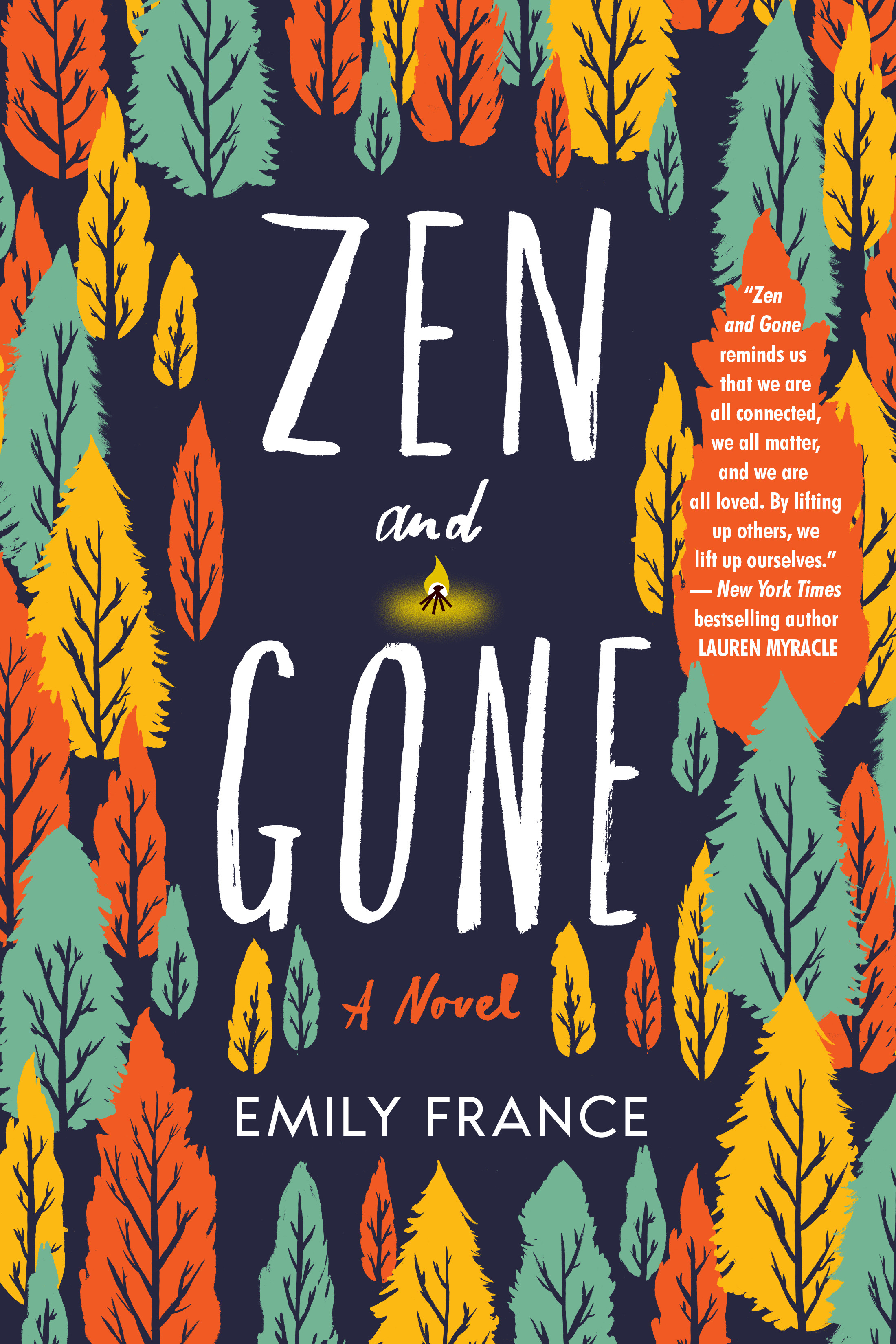 In its starred review, Publishers Weekly says of Emily France's Zen and Gone:
"Memorable. This is a beautiful, gentle, contemplative story certain to both fascinate and educate readers about a new way of encountering the world and all the challenges within it."
And Jodi Lynn Anderson, the New York Times bestselling author of Midnight at the Electric, proclaims:
"Alternatingly laugh-out-loud funny, tear-inducing sad, and goose-bump spooky. This is a mystery with a heart, and one that is very hard to put down."
About the book:
Born and raised in Boulder, Colorado, Essence McKree feels older than any seventeen-year-old she knows. Ever since weed was legalized, Mom has been working in a pot shop, high more often than not. Lately it's been up to Essa to care for her nine-year-old sister, Puck.
When Essa meets Oliver—a brainy indoor type, in town for the summer—she is cautious at first, distrustful of the tourist crowd and suspicious of Oliver's mysterious past in Chicago. But Puck is charmed and pushes Essa toward him. Soon Essa finds herself showing Oliver the Boulder she has forgotten: the mountain parties, the long hikes . . . and at Oliver's urging, the exploration of Buddhism at the local zendo.
When Oliver agrees to accompany Essa on a three-day survival game in the Rocky Mountains, she feels a lightness she hasn't known in a long time. Then she discovers that Puck has stowed away and followed them into the wilderness. After spending a night stuck in a mountain storm, Essa wakes to find Puck missing. Now Essa must rely on her newfound spiritual strength if she is to save her sister's life, and ultimately her own.
The First Page:
It was her job to keep Puck safe.
Puck—Essa's nine-year-old sister, the budding genius, the girl she lived for. The royal pain in the ass who wasn't supposed to be on this trip in the first place. It was Essa's job to keep an ear out, an eye out, to be aware of any danger. It always had been.
But it was especially true up here. Especially true tonight. Essa bolted upright, her eyes wide. She saw nothing but consuming blackness.
Was that a noise?
Footsteps?
It couldn't be the deadfall; they hadn't reset it after they'd caught a mouse. Essa rubbed her hands together for warmth, wiggled her icy toes inside her boots, pulled her knees to her chest. Her eyes adjusted to the night, and she could see snippets of moonlight sneaking through gaps in the walls of their tiny brush shelter. A stiff mountain wind whistled through the pine boughs and dead leaves they'd layered to keep the weather out. They'd been stuck in the storm for hours; everything had gotten wet. Even though it was June, Essa was cold. She knew it couldn't be true, but she felt like it had dipped into the thirties.
She shifted on the forest floor. They'd forgotten to cover it with a layer of brush to insulate them before they went to sleep. All night, a chill had been reaching up from the ground, climbing through her thin hiking pants, sliding down her legs, wrapping around her ankles and toes. It felt like it had a mind of its own, the cold. Like it was out for her, thrilled that they were here, ten thousand feet up in the Mummy Range, lost, with barely the clothes on their backs. Like it was determined to make one thing understood:
If you make it out of here alive, don't come back.
She heard it again.
Snap.