The Jack Carter Series
Ted Lewis
Description
"At his best, [Lewis] achieves something only a handful of crime writers ever do — the chilling sense of cosmic fatality that links noir anti-heroes to the likes of Oedipus and Macbeth."
–NPR's Fresh Air
Ted Lewis will come as something of a revelation to U.S. readers. There is nothing cliché or cartoonish about his characters. The violence perpetrated isn't easily brushed off. It is legitimate—palpable and consequential, just like the real stuff. There are no clean hands in a Lewis novel. No paladin cops with deadly aim. Justice and honor are warped, twisted things, and they and everyone involved is bent to the will of the powerful and wealthy, disposable at a whim. These are people at the fringes, willing to do anything for the perception of respect, self or otherwise. The tragic pursuit of every Lewis character is dignity, and perhaps nowhere is that paradigm more evident than in a tough lad from the north counties, who for years placed his trust in tailored mohair suits and gold cuff links. Ted Lewis was very good at writing bad people.
You could argue that his legacy and influence on popular culture is to the second half of the 20th century what Hammett and Chandler's was to the first half. Perhaps James M. Cain is more apropos. It's time Lewis was recognized for the work that so many have built upon.
Available exclusively from Soho Crime | Syndicate Books, purchase all 3 books in the series for 40% off the retail price.
Book 1: GET CARTER
Book 2: JACK CARTER'S LAW
Book 3: JACK CARTER AND THE MAFIA PIGEON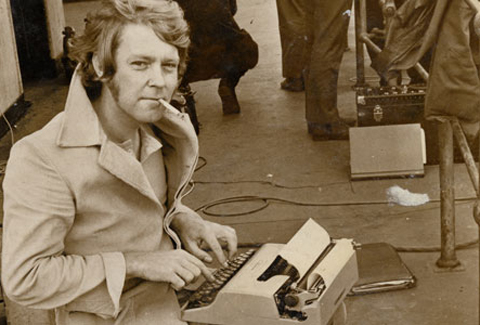 Ted Lewis
Manchester, England
Media
"It arrived in the post, out of the blue, along with an offer to write and direct it as my first cinema film. Its literary style was as enigmatic as the manner of its arrival. Whilst set in England and written by an Englishman it was (aside from the rain) atypically English. More importantly it ripped off the rose-tinted glasses through which most people saw our mutual homeland. I suspect Ted never shared that Panglossian take on England. "
—Mike Hodges, director of Get Carter, from the Foreword to this edition