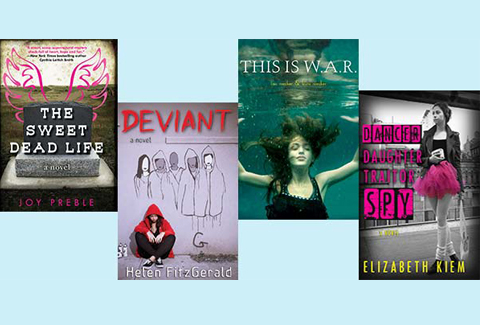 Bloggers, we would love to have you participate in any of our upcoming Soho Teen blog tours!
Sign up for the Soho Teen newsletter for more blog tours, info about new releases, and monthly giveaways.
Here's what's coming up:
THE ONE TO WATCH:
RELIC, by Heather Terrell (October)
The truth will test you…
For fans of Game of Thrones and The Hunger Games: high fantasy and dystopia meet in this high-stakes tale of a civilization built on lies and the girl who single-handedly brings it down.
PROJECTION, by Risa Green (September 2013)
Three girls battle a dangerous secret society that will do anything to protect an ancient Greek power in this murder mystery for YA fans of Dan Brown.
SAVE THE ENEMY, by Arin Greenwood (November 2013)
When Zoey Trask's eccentric father disappears, she's his only hope.  An action-packed YA debut with a blockbuster mix of the smash hit films HANNA and TAKEN.