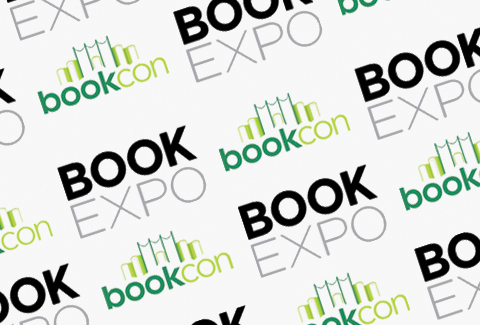 Book Expo and BookCon are approaching quickly, and we're so excited to be there! We'll be located at Booth 2433. Here is our schedule, below, so you can visit us and our talented authors.
Ed Lin
Thursday, May 31st @ 11:00 AM
Soho Press Booth 2433

99 Ways to Die is Ed Lin's third funny, food-forward mystery set in and around Taipei's bustling night market.
"A unique blend of tension, charm, tragedy and optimism, with characters you'll love, and a setting so real you'll think you've been there."
—Lee Child
---
Roy Scranton
Thursday, May 31st @ 2:00 PM
Soho Press Booth 2433

An American Orwell for the age of Trump, Roy Scranton faces the unpleasant facts of our day with fierce insight and honesty. We're Doomed. Now What? addresses the crisis that is our time through a series of brilliant, moving, and original essays on climate change, war, literature, and loss.
"Roy Scranton is one of the most gifted writers of his generation."
—Amitav Ghosh, author of The Great Derangement: Climate Change and the Unthinkable
---
James R. Benn
Friday, June 1st @ 11:00 AM
Soho Press Booth 2433

In Solemn Graves, US Army detective Billy Boyle is called to investigate a mysterious murder in a Normandy farmhouse that threatens Allied operations.
"The front lines of Normandy in the weeks after the invasion are the setting for this thrilling battle of wits between a dogged US investigator and cunning killer. Deft, gritty, and real as a howitzer blast."
—Andrew Gross, bestselling author of The One Man
---
Gina Apostol
Friday, June 1st @ 2:00 PM
Soho Press Booth 2433

Within the spiraling voices and narrative layers of Insurrecto are stories of women—artists, lovers, revolutionaries, daughters—finding their way to their own truths and histories.
"Gina Apostol—a smart writer, a sharp critic, a keen intellectual—takes on the vexed relationship between the Philippines and the United States, pivoting on that relationship's bloody origins. Insurrecto is meta-fictional, meta-cinematic, even meta-meta, plunging us into the vortex of memory, history, and war where we can feel what it means to be forgotten, and what it takes to be remembered."
—Viet Thanh Nguyen, Pulitzer Prize–winning author The Sympathizer
---
Dale Peck
Friday, June 1st @ 3:00 PM
Soho Press Booth 2433

 Family secrets, sexual explorations, art world wealth, and legacies of racism and environmental destruction collide in Night Soil, the new novel from Lambda Award-winning author Dale Peck.
"You'd think it has been done before but it really hasn't—the perfectly crafted, haunting and heartbreaking, raw, funny, unblinking yet merciful art novel."
—Marlon James, author of Man Booker Prize-winning A Brief History of Seven Killings
---
Robert Repino
Saturday, June 2nd @ 11:00 AM
Soho Press Booth 2433

With the fragile interspecies peace that followed the War With No Name under assault from land and sea, Sheba and Mort(e) have no choice but to take up their arms and enter once again into the conflict that threatened to tear them apart. Do not miss Repino's latest, D'Arc.
"[T]here has never been another series with quite the punch and heft of Robert Repino's War With No Name saga. Its visceral palpability, hypnotic fatedness, and emotional gravitas make it the War and Peace of beast fables."
—Paul Di Filippo, author of Lost Among the Stars, Ribofunk and A Mouthful of Tongues, among others
---
Kendra Fortmeyer
Saturday, June 2nd @ 2:00 PM
Soho Press Booth 2433

For every reader who grew up loving R.J. Palacio's Wonder comes Hole in the Middle, a hilarious, heartbreaking, and magical YA debut about what it means to accept the body you're given. 
"Dazzling, one hundred percent believable, and laugh-out-loud funny. Kendra Fortmeyer has an admirably weird brain."
—Kelly Link, author of the Pulitzer Prize Finalist Get in Trouble
---
Lizzy Mason
Sunday, June 3rd @ 11:00 AM
Soho Press Booth 2433

The Art of Losing is a compelling debut that explores issues of addiction, sisterhood, and loss.
"An unflinchingly honest and touching dive into the ever-complex relationship between sisters, the reality of addiction, and the nature of love in all forms. I will never forget Harley or her story."
—Alexandra Bracken, #1 New York Times bestselling author of Passenger